We use affiliate links. If you buy something through the links on this page, we may earn a commission at no cost to you. Learn more.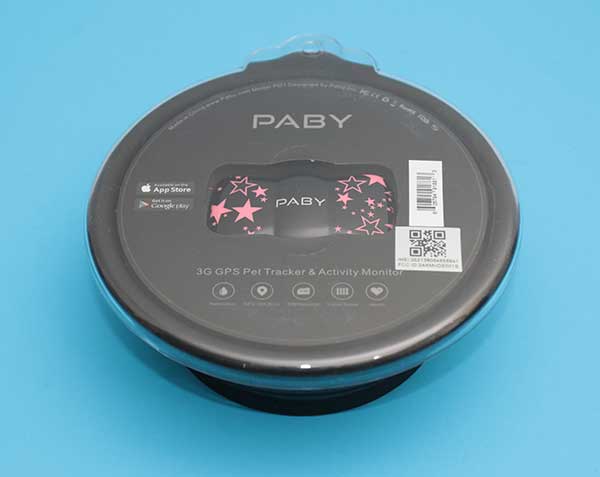 You see people wearing all types of fitness trackers that track steps, sleep, calories burned, etc., but have you ever seen a cat or dog wearing a fitness tracker? Don't roll your eyes because they exist and I'm going to tell you about the Paby 3G GPS Pet Tracker & Activity Monitor which my cat Max has been wearing for the past week.   
What is it?
The Paby 3G GPS Pet Tracker & Activity Monitor is a tracking device that uses 3G to show in real time where your pet is on a map and it also monitors how active (or inactive) your pet might be.
What's in the box?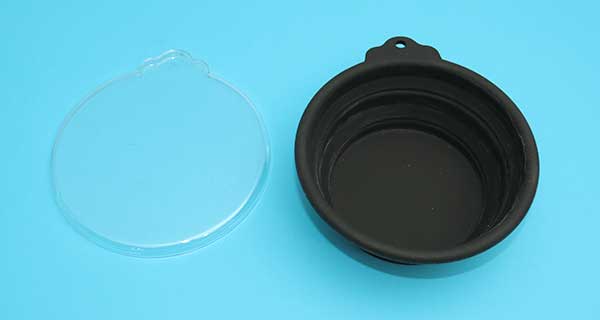 Paby comes packaged in a reusable and collapsible silicone water / food bowl with a lid.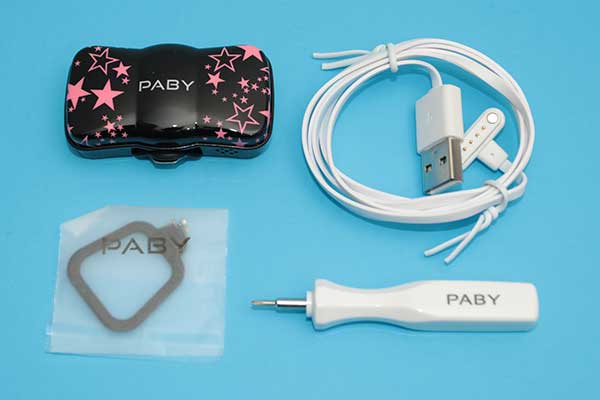 Paby 3G location and activity monitor
USB charging cable
Screw driver
Extra rubber strap
User manual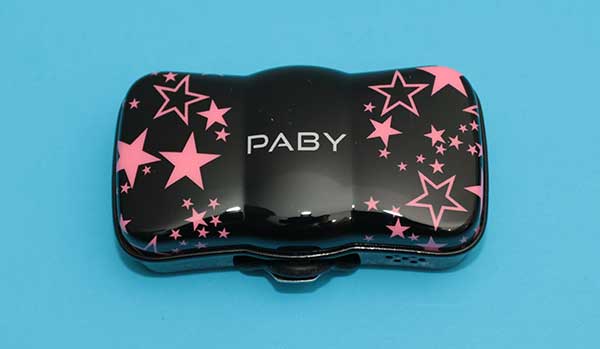 The Paby device is a plastic device that is shaped like a 2.5 x 1.25 inch bowtie. You can choose from different designs, but I was sent a black Paby with pink stars.
The Paby logo on the front of the device doubles as an LED to show charging and connection status.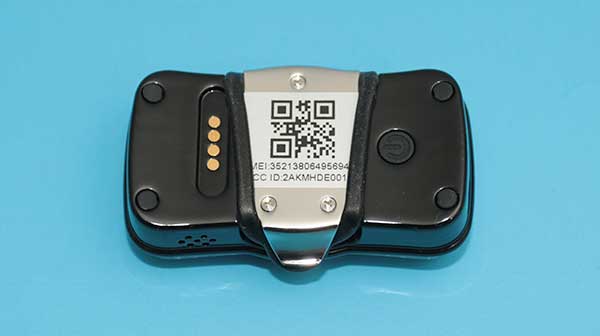 The back of the device has a row of electrical contacts for the included magnetic charging cable. There's also a power button and a metal cover that protects the SIM card.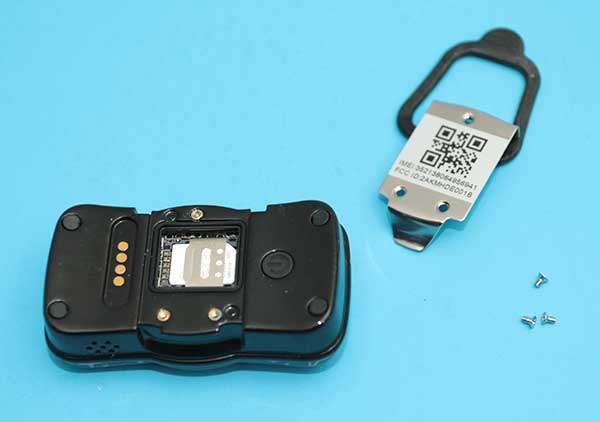 Three screws secure the cover which also holds one side of the rubber strap that is used to attach the Paby device to your pet's collar.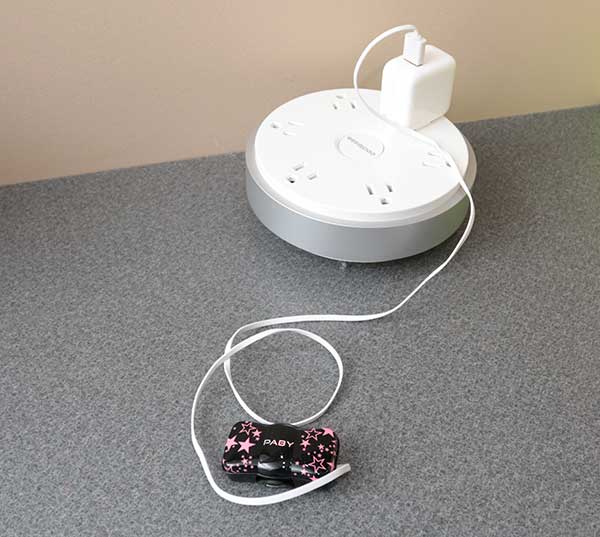 Before you and your pet can begin using the Paby Pet Tracker and Activity Monitor, you have to charge it using the proprietary cable that is included with the device. While the battery is charging, the Paby logo will glow red. About 2hrs later when charging is finished, the logo will glow green.
From my testing, I found that the battery life for the Paby is about 4-5 days. There are factors that can make this time shorter like constantly tracking your pet, using the virtual fence feature and sound features. You can extend the battery life of the tracker by using the scheduling feature which turns off the device during certain times of the day like at night when the pet is in the house and not very active.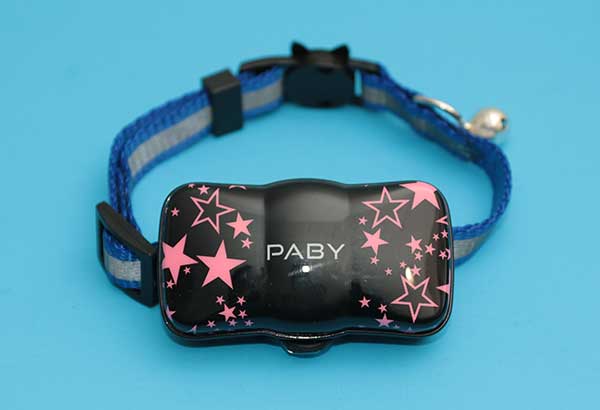 The next step is to attach Paby to your pet's existing collar. My cat Max doesn't wear a collar, so I had buy one, but attaching the device to the collar is as easy as pulling the rubber strap off the hook on the side of metal cover on the back of the device, laying the collar in place and then hooking the rubber strap back over the metal hook.
Then you have to put the collar on your pet. Max did not want his picture taken and did not want to wear the collar. But you can see that the Paby device is small enough for cats and small dogs.
Last but not least, you need to install the Paby app which connects the tracker to your iOS or Android device.
When you first launch the app, it will set up a connection to the Paby tracker and will ask you questions about your pet like if it's a cat or dog. If it's a dog, it will also let you search for the breed. It will also ask the age, weight, and health. It uses this info to set daily goals for how much activity the pet should get.
When you launch the app it will sync the data with the tracker to show daily, weekly, and yearly trends.
You'll see how much your pet was resting, active, and how many steps they walked each day.
In addition to the activity info that is collected about your pet, Paby also uses a combination of advanced 3G GPS, LBS (Location Based Services) and Wi-Fi technologies to provide real-time tracking information.
You can also set a virtual fence and receive real-time alerts when your pet leaves the designated zone that you can set around your location from 100 – 1050 yards. Setting a virtual fence will drain the tracker's battery faster than not enabling this feature.
Other features include the ability to toggle sound and light on the tracker. If you use the tracking feature to try to find your pet but are still unable to find them, you can toggle sound and light which will cause the logo on the front to blink in blue, red, and green, and the built-in speaker will sound an audible alarm that will freak out your pet and allow you to find them if you're within hearing distance.
The sound feature is also useful if for some reason that tracker comes off the pet's collar and is lost in the house or yard.
Another feature of the app will let you watch a replay of where your pet has walked each day.
Paby requires a cellular network connection to track your pet and you have two options when it comes to the cellular coverage for this feature of the device.
Option 1: Paby comes with a free SIM card and offers network subscription plans starting at $4.99 per month at http://www.paby.com/plan/ (those purchasing an annual network service plan through Paby will receive 30 days of free service).
Option 2: customers with AT+T and T-Mobile have the option to use their existing wireless network.
I tested the Paby tracker with my cat Max for a couple weeks and although the advertised features worked, I'm not convinced that knowing how many steps that my cat takes a day or how many hours he sleeps is useful information. I think this info might be more helpful for dog owners since dogs tend to require more exercise than cats. I can see how this device would be a good way to keep tabs on a paid dog walker to verify that you and your dog are getting your money's worth.
The GPS tracking and virtual fencing features are the features that I was most interested in but Max (my cat) wouldn't cooperate and go outside the defined virtual fence area. That said, I could use the tracker to see his location on a map. But, the app would show him in the woods behind or in front of our house when he was actually sitting right next to me in my basement. Just like other consumer grade GPS devices, Paby won't pin point the tracker's exact location.  If you think this device will be able to help find your lost pet in a city or in the woods, you may be disappointed.
Final thoughts
I have mixed thoughts about the Paby 3G GPS Pet Tracker & Activity Monitor. As a cat owner, I'd advise you to skip it. But as a dog owner who also pays to have their pet walked, I can see that the activity features would be useful.
I'm also not too impressed with the GPS tracking features and would not want to rely on the Paby to help me find my lost pet.
Add in that you have to remember to charge it every few days and it just feels like another device that will end up in a drawer after a few weeks.
Source: The sample for this review was provided by Paby. Please visit their site for more info and Amazon to order.