We use affiliate links. If you buy something through the links on this page, we may earn a commission at no cost to you. Learn more.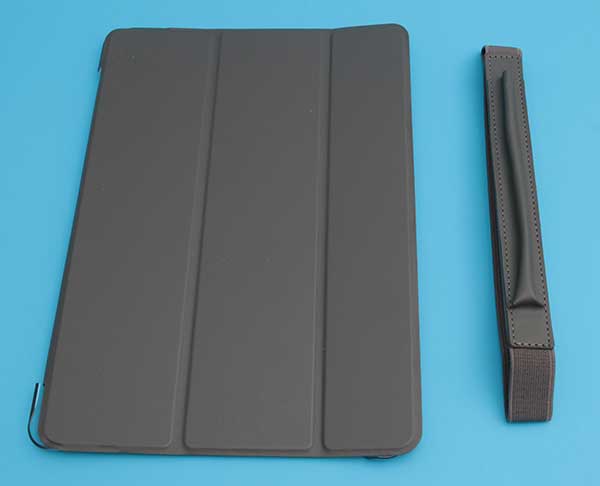 I seem to have jumped head first into a vat of Apple kool-aid. First I bought an iPhone 7 Plus and then I bought an iPad Pro 10.5. New Apple devices mean new device accessories so I've been trying out cases for the iPhone and now I want to show you the Patchworks PureCover 2017 Smart Stand Case that MobileFun sent me to try with my new iPad Pro 10.5. 
What is it?
The Patchworks PureCover 2017 Smart Stand Case is a simple book-style case for the iPad Pro 10.5.
PureCover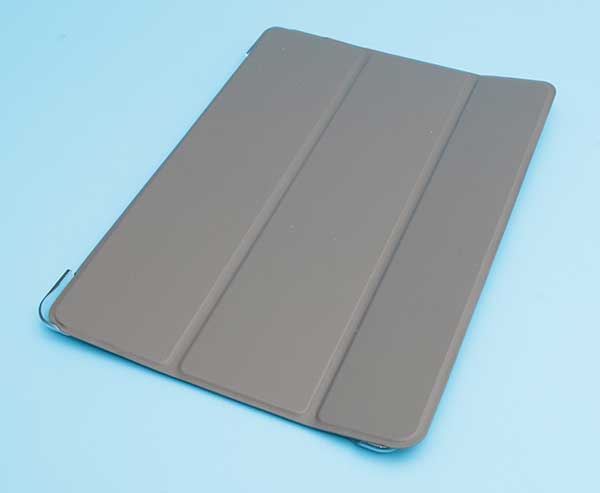 This Smart Stand Case looks similar to Apple's own Smart Cover and features magnets embedded in the cover that wake the iPad when you lift the cover and put it back to sleep when you close it.
The case comes in grey or black. I was sent the black version of the cover.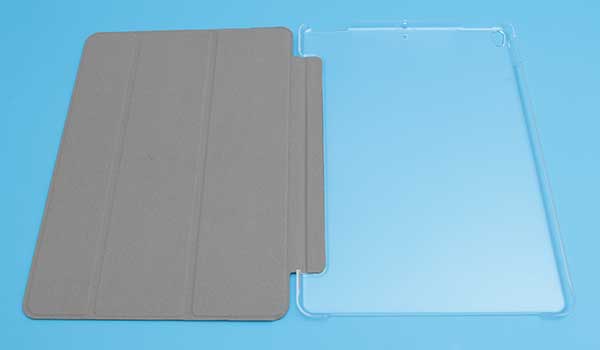 But unlike Apple's Smart Cover, the PureCover offers protection for the back of the iPad Pro 10.5 with a tough polycarbonate snap on shell.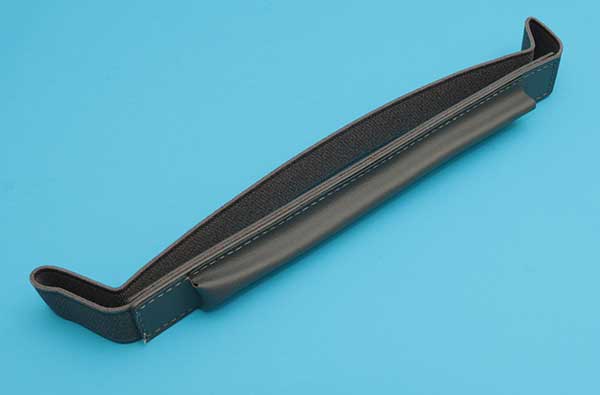 The PureCover Smart Stand Case also comes with a removable Pencil sleeve.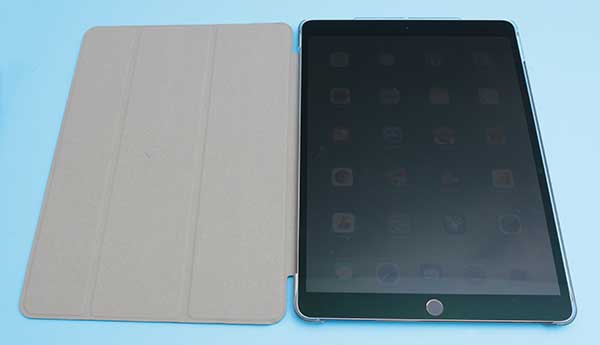 The iPad Pro easily snaps into the polycarbonate shell. The inside surface of the cover has a soft suede-like feel that protects the iPad's display from dust, and scratches.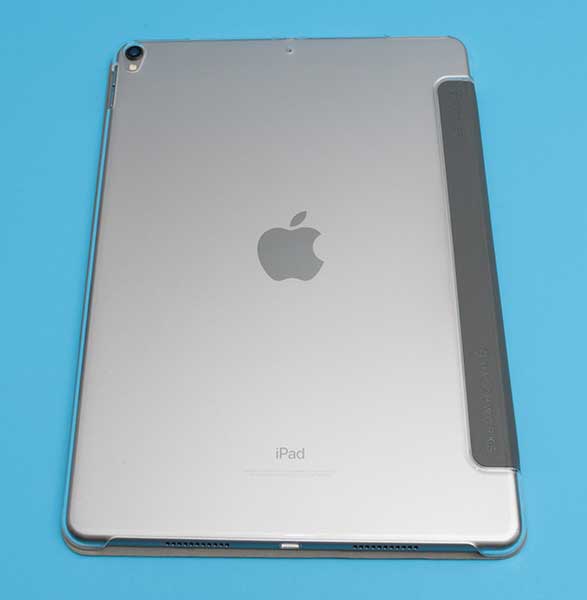 The back cover is clear so that you can see the Apple logo and any personalization that you might have added to the back of the iPad.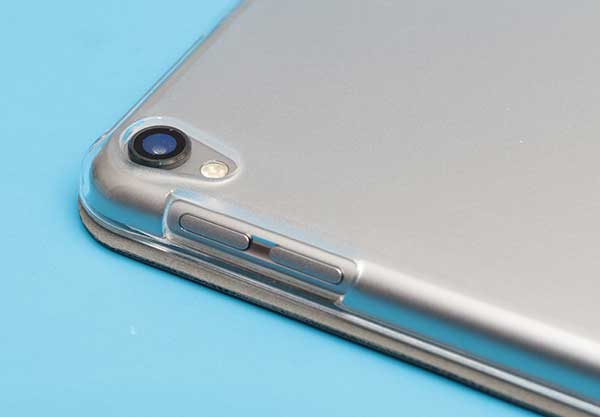 The are cutouts for the camera, flash and volume buttons.

And on the top edge, there are openings for the speakers, earphone jack, and microphone.

The bottom of the case has one large cutout for the other speakers and lightning port.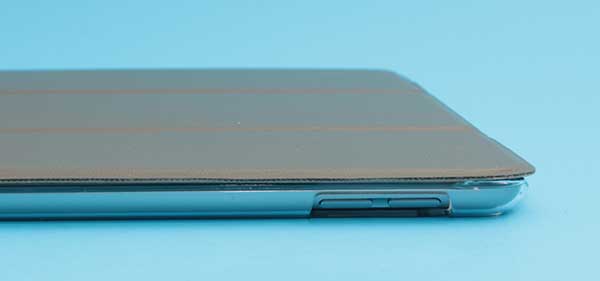 I like the fact that the back cover has a matte finish that prevents it from becoming a smudge and fingerprint magnet.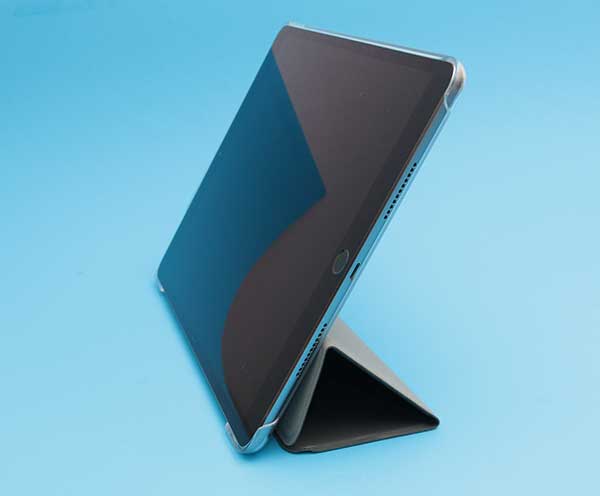 In addition to opening the cover and folding it to the back of the iPad, the cover can also fold to create a stand like you see above.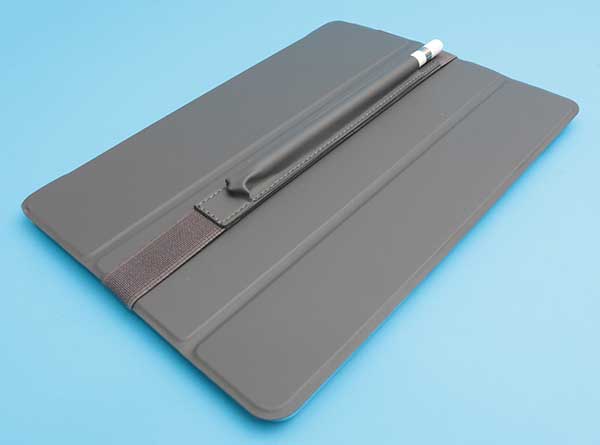 The removable sleeve that is included with the Patchworks PureCover 2017 Smart Stand Case has been designed to hold the Apple Pencil stylus.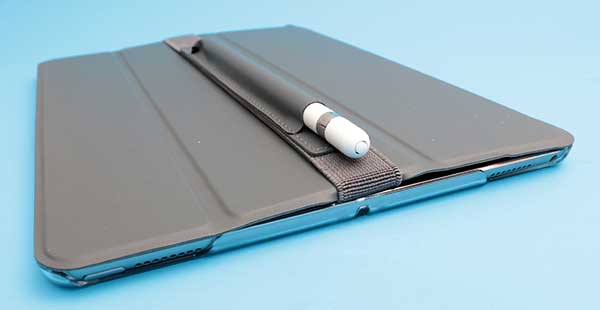 The sleeve has an elastic loop that stretches to fit over the cover. If you look closely, you will notice that the elastic folds the edge of the cover over where the elastic presses against it. This shouldn't be an issue unless you remove and reattach the Pencil sleeve over and over. Then that could cause the top edge of the case to crack over time.
Final thoughts
I've been using the Patchworks PureCover Smart Stand Case for the iPad Pro 10.5 for several weeks and have had no issues. It is a well-made case with a simple design. Every time I open the case, my iPad wakes up and every time I close the cover, it goes back to sleep. It protects my expensive tablet and looks nice while doing so. I guess you can say that it's my favorite iPad Pro 10.5 case. It's also the only 10.5 case I've tried so far, so we'll see how long it remains a favorite. 🙂
Source: The sample for this review was provided by MobileFun. Please visit their site for more info
Product Information
Price:
$45.39
Retailer:
MobileFun
Pros:

Simple design that protects the cover and back of iPad
Automatic wake and sleep function

Cons:

Pencil sleeve elastic deforms top and bottom edges of the cover