We use affiliate links. If you buy something through the links on this page, we may earn a commission at no cost to you. Learn more.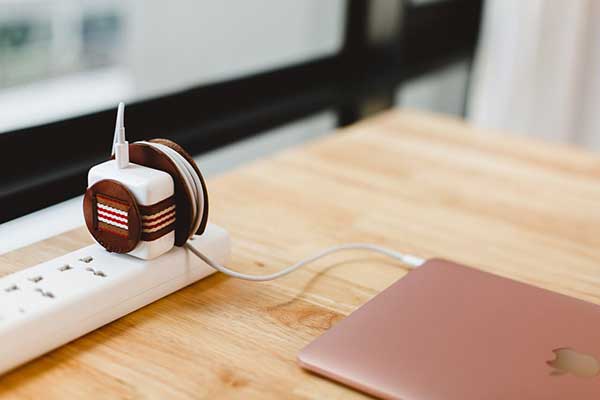 For some unknown reason, newer MacBook and MacBook Pro chargers no longer have two fold out wings to wind excess cable around. What's up with that Apple? Instead of mumbling under your breath every time you need to carry your MacBook and charger with you when you travel, consider PowerPlay. PowerPlay adds cord organization capability to your existing charger so you can thumb your nose at Apple.
The PowerPlay adds a leather cord reel to your existing MacBook and MacBook Pro charger that attached to your power adapter with an elastic band. You don't have to remove it when you want to use the adapter as it will keep the cables neatly organized and out of the way even when the charger is plugged in.

You can roll out the length of the cable that you need and keep the rest neatly stored on the reel.
You can buy a PowerPlay in various colors for $35. Visit abovethefray.co for more info and Amazon to order some colors for $29.99.