We use affiliate links. If you buy something through the links on this page, we may earn a commission at no cost to you. Learn more.

Pilots, security guards, and people who wake up in the middle of the night with a million dollar idea all have one thing in common. They need to write stuff down without impacting their night vision. One solution is a pair of night vision goggles and another potential solution is the Skilcraft Luminator LED Light Pen.
This pen is made in a factory by vision impaired workers and features a metal body and a pressurized ink cartridge that allows the pen to write upside down and in extreme temperatures.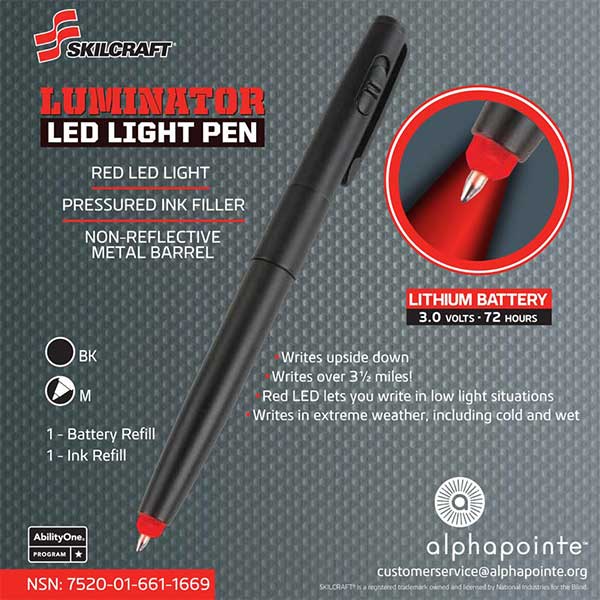 How does this pen preserve your night vision? It has a red LED at the tip that you can turn on to provide light while you write, but that light won't impair your night vision.
Included in the Skilcraft Luminator LED Light Pen package is one spare battery and one spare ink cartridge. The pen is priced at $31.99. For more info visit Alphapointeonline.com or Amazon.
[via The Awesomer]