We use affiliate links. If you buy something through the links on this page, we may earn a commission at no cost to you. Learn more.

Here's the scenario: You're in the dark and you need to write something. By some weird coincidence, you're not a mutant that can see in the dark (if you happen to be a mutant that can see in the dark, well yay for you). So, now what do you do? You use the Pilot's Pen from Britta Products, that's what. What is a Pilot's Pen you ask? It's a pen for pilots. Duh.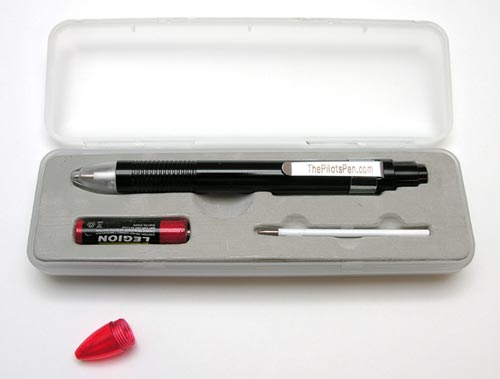 Package Contents
Pilot's Pen
2 AAA batteries
2 ink cartridges
Red tip for aviation use

The Pilot's Pen looks like a your every day run of the mill ballpoint pen. It has a Black aluminum housing and a metal pocket clip.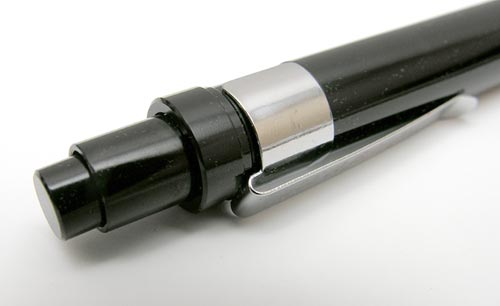 On the end is a click button that activates and deactivates the built in flashlight in the opposite end of the pen. Directly below the click button is a collar that twists to extend the ink pen tip.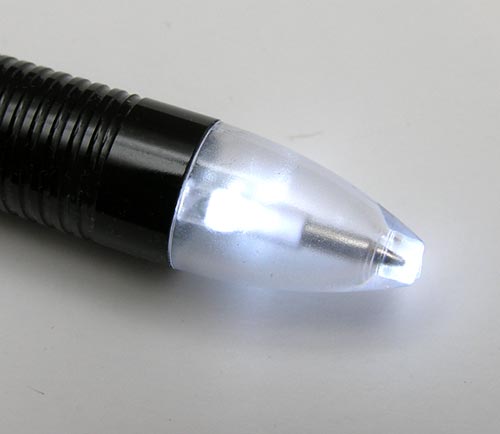 Never miss one of our posts again. Sent MON, WED, and FRI with the latest gadget reviews and news!
Click on and the tip glows. Click it off and it goes off. Easy.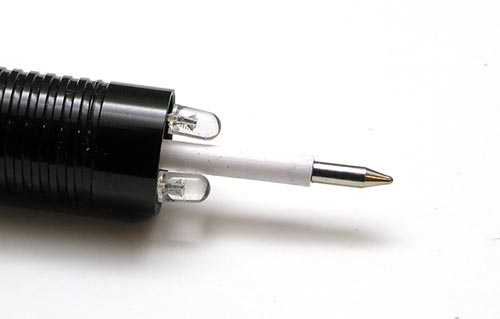 The tip unscrews to reveal 2 White LEDs that have a life of over 100,000 hours. The LEDs are powered by one AAA battery that provides up to 20 hours of illumination.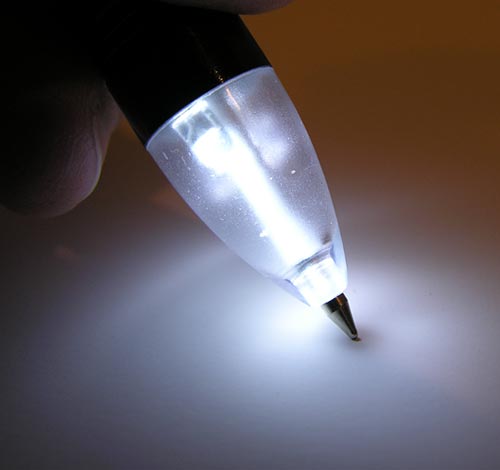 The ink pen tip is exposed by twisting the cap on the power button end of the pen.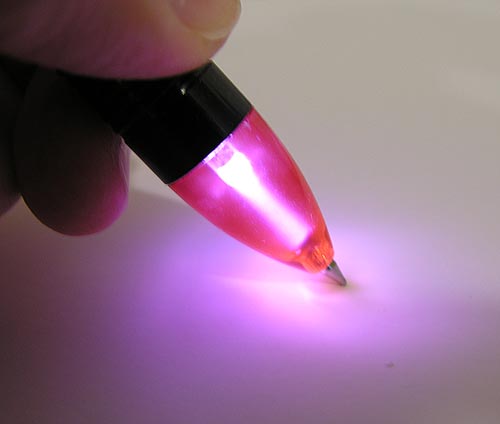 A Red tip is also included with this pen. Actual pilots, law enforcement and military people tend to prefer the Red tip because the light won't bother their eyes as much in the dark.
Using this pen makes it easy to read and write in dark environments. It's a pen. It's a light. It's easy to use. There really isn't much more to say about it. The all metal construction (except for the interchangeable tip at the end) and $20 price tag seems like a good deal to me, considering that two batteries and 2 ink cartridges are also included. This pen would make a great inexpensive gift for your favorite pilot or other non-in-the-dark-seeing-mutant person that frequently works in the dark.
Product Information
Price:
$19.95
Manufacturer:
Britta Products LLC
Pros:

Easy way to write in the dark
Includes extra battery and ink
Inexpensive

Cons: