We use affiliate links. If you buy something through the links on this page, we may earn a commission at no cost to you. Learn more.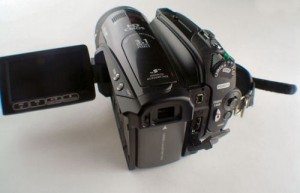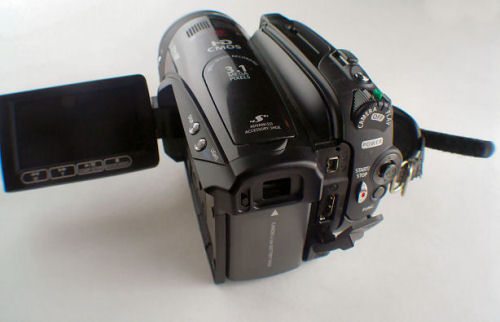 After viewing some remarkable sample footage from the Internet of the Canon VIXIA HV30 HD Camcorder I had to get one of my own and try it out for myself and see if this camcorder was really as good as the footage I kept seeing.
The Canon HV30 is a consumer camcorder which is the replacement model for the Canon HV20. The upgrades to this camcorder are the added 30P mode, an improved zoom toggle, a better LCD screen, a black glossy finish on the body frame and better support for high capacity batteries.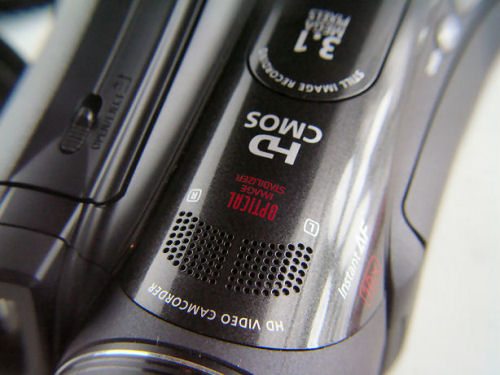 Other than that the HV30 still has the great features of its predecessor, the HV20, with a 1080i, 60i and 24P shooting modes.
The HV30 has a 2.7" LCD screen with 211,000 pixels. It has a 3 Megapixel CMOS sensor which can capture beautiful, crisp HD images in 1440×1080 resolution. However, Canon's website claims that the HV30 captures at 1920×1080.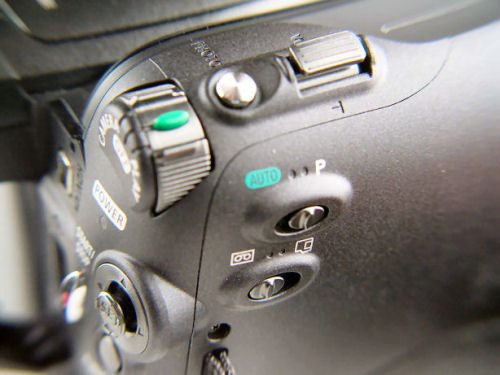 For those of you with editing machines that cannot handle HD footage don't worry, the HV30 still captures stunning SD footage as well. This camcorder is a great camcorder to have if you are playing with the idea of making the switch to HD editing.
The HV30 features a scroll focus wheel, a Focus Assist that zooms in to 2X to help with getting images super sharp. One note though, if you have large hands you may find the scroll wheel cumbersome. The Focus wheel is only about 1/2" wide.
One of the features I liked was the HDMI cable terminal. This is very handy for those wanting to view your HD footage straight to an HDTV. Just plug in your HDMI cable to the HDMI terminal on the back of the camcorder and connect to your HDTV and start viewing. At the time I purchased mine there was an HDMI cable was included.
Unlike some of the newer models such as the Canon HG20 which uses an internal hard disc drive, the HV30 uses standard MiniDV tapes for both SD and HD shooting.
The HV30 did well in low lighting situations. Low light shooting seems to be better when using the 24p settings. However, the HV30 has settings to increase exposure to improve low light shooting.
When it comes to battery life, the included battery can run up to two hours.  A little less depending on how much you zoom and how long you keep the LCD open. These two factors are a big factor in battery life. It is a good practice to have at least one extra high capacity battery handy.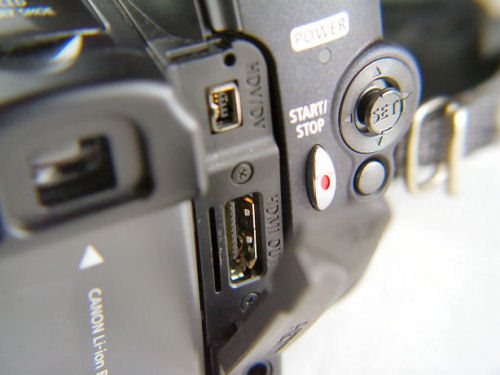 Other features include firewire, miniSD Card slot, an electronic lens cover, HD video lens, PictBridge, and Canon's Super-Range Optical Image Stabilizer which helps keep those hand-held shots steady.
The HV30 offers plenty of shooting options such as Shutter and Aperture Priority, a manual white balance, image effects, and Cine Mode. The Cine Mode works well with the HV30's 24P option giving a more cinematic appearance. Keep in mind though that the HV30 doesn't capture true 24P but more of a pseudo 24P. It is still actually 60i with a 3:2 pulldown. The HV30 still has the standard features such as an accessory shoe for lights or shotgun mics, wireless remote, auto focus, built-in Led light and adjustable hand strap.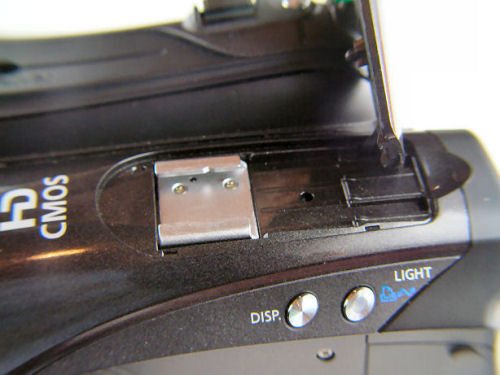 One of the things I wasn't too thrilled about was its lack of separate plug for headphones. The headphone plug is shared with the A/V Out. So if you intend to view your camcorder with a external monitor you cannot use the headphone plug because it shares the same port. What a bummer.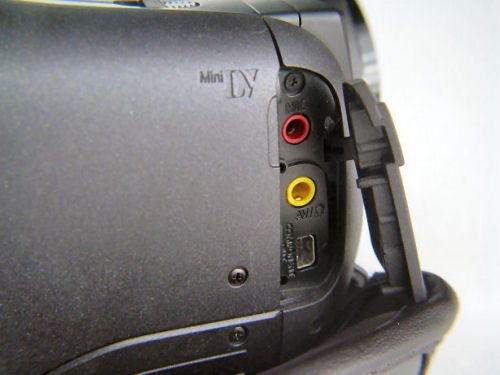 I had a chance to to shoot B-Roll with the Canon HV30 on a short movie for a 48 Hour Film project against a professional JVC HD100 camcorder. When we got the footage in post, we compared the footage from both cameras side-by-side. The JVC footage was low in saturation and the contrast was kinda washed out.
When we looked at the footage from the HV30 it was had deep vivid colors and great detail and depth.
I actually had to color correct the footage from the JVC to match the footage of the HV30. The Canon's footage was edited untouched. How's that for a consumer camcorder?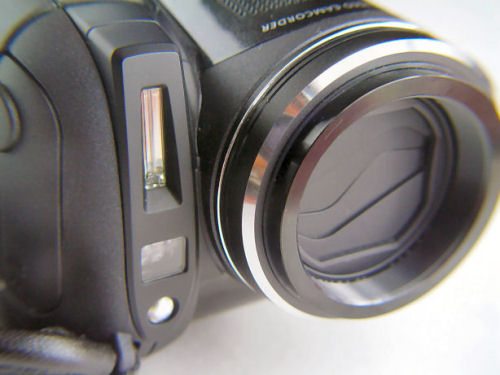 The Canon HV30 can be used for your home movies with the kids or for that family vacation but it can also be a great contender to those professional camcorders to shoot a great indie movie or music video.
Sample videos:
The Canon HV30 HD camcorder retails for about $800.00.
This is by far one of the best sub-$1000 consumer HD camcorders on the market for price, features, and function.
Product Information
Price:
Under $1000
Manufacturer:
Canon
Pros:

Amazing color and sharp detail.
Great focus especially with Focus Assist button.
Cinema mode for a more movie feel.
Ease of use.
Great price for HDV camcorder.
Sub $1000 range.

Cons:

No dedicated headphone jack. The A/V plug is also the headphone jack so you can only use one at a time.
Not true 24P but 60i with 3:2 pulldown.
Small view finder.