We use affiliate links. If you buy something through the links on this page, we may earn a commission at no cost to you. Learn more.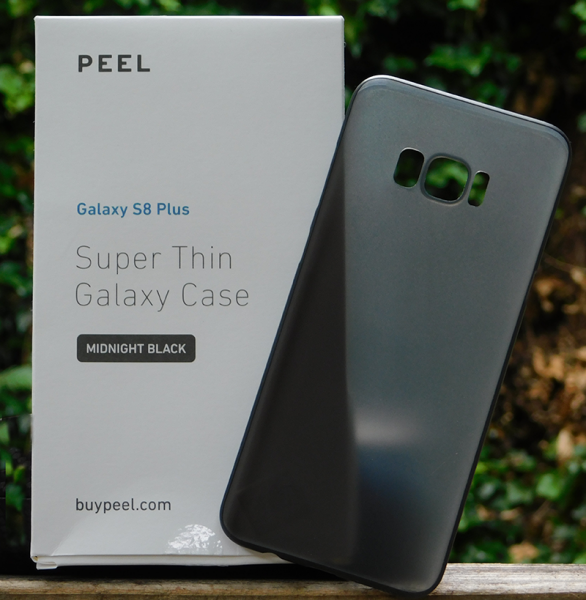 Here's a new flash: cell phones are expensive.  With the upcoming flagship phones from Samsung, Google, and Apple the upward trend in pricing probably won't stop.  So with a significant investment in technology that generally lives in your pocket or in a bag, most people develop a powerful motivation to protect that investment.  The Peel line of cases for your smart phone positions itself as a minimalist protector, but does it do the job?  Read on to find out.
The Peel brand has been around for a while, making minimalist cases for Apple and Samsung devices.  Their main claim in the case market is that they are the thinnest case available for your device.  And in that claim I am reasonably sure you won't find many contenders – this case is thin.  I mean almost not there thin.  Ridiculously thin.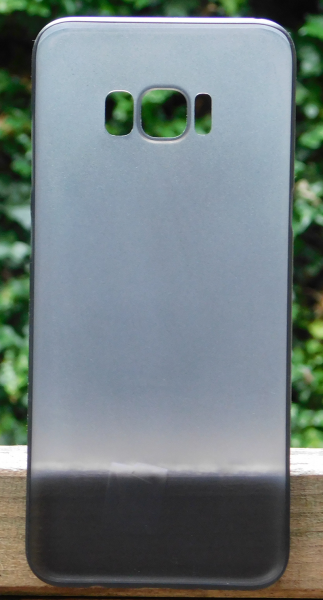 Before you put the case on the phone one of the first things you should notice is that there is literally no branding on the case.  Nothing about this screams "we're Peel and we made this case!", which to me is a plus.  I spent a lot of money for a nice looking phone, and I am not fond of the idea of turning it into a billboard.  With the Peel case, you get to see the curves of the phone without having a brand name shouted out at you.
The fit on the phone is snug without being so tight it is difficult to put on or take off.  When the case is on the phone you would be hard pressed from a foot or two away to tell there was even a case on the phone.  There are precise cutouts for all of your ports, and the buttons come out flush with the edge of the case.  That means I have not accidentally pressed buttons with the case as I did with the naked phone, but when I want them I don't have to feel like I am trying to push the button out the opposite end of the phone like you do with some cases.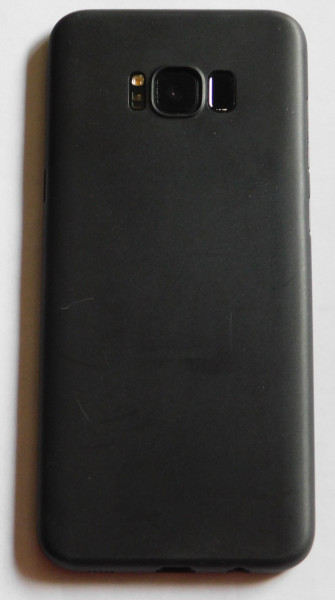 The question, though, is how well this case protects your phone.  And the answer lies in the intent of this particular case.  A more traditional case seeks to protect against drops so these types of cases are bulkier.  Put one on your phone and you will know it is there.  The class of case Peel represents is more about protecting your phone against the everyday indignities – being scratched by something in your pocket or worse, the glass back of your phone cracked accidentally.  Because the case is so thin there is practically no protection against the accidental drop from, say, 3 feet onto a concrete sidewalk.
And because the case is so thin, unlike the bulkier cases there is no lip around the edge of the screen to protect the screen should you set your phone face-down on a table.  Your phone's screen will come into contact with whatever surface you set it face-down on.
The Peel case is not a rugged case, nor does it try to position itself that way.  It wants to protect your phone from the casual accident and do so unobtrusively.  The case feels "grippy" in your hand, so unless you really have butter on your fingers, it should not slip from your hands.  And if you are like me – and not like my son – you don't idly flip your phone around, so the case should handle most of the accidents you would encounter on an average day.  There have been complaints around the Interwebs that the case will stretch if removed repeatedly (and therefore no longer fit well), but in the 2 weeks I have had this case I have removed it pretty much daily and it still fits as well as it did day one.
At $24.99 it is not an inexpensive case and there are cases like this that can be had cheaper.  I tried a couple of those when I first purchased my Galaxy S8 Plus and had bad results.  The first case literally tore as I tried to fit it on the phone, and the second one had loose sides that caught on things like the edge of my glasses.  I haven't had any of those issues with the Peel case, so I guess this is one of those rare occasions where you actually get what you pay for.
After years buying bulky rugged phone cases, I am now a convert to the minimalist design of the Peel case.  It comes in a few colors including a white-ish one that will let the actual color of your phone shine through (especially nice if you were able to buy a Hulk Smash Green S8 model).  The Peel case will remain my daily carry up until the release of the Note 8 – and hopefully soon after, Peel with have a case for that, too.
The sample for this review was provided by Peel.  For more info please visit their site.

Product Information
| | |
| --- | --- |
| Price: | $24.99 |
| Manufacturer: | Peel |
| Pros: | |
| Cons: | Not as protective as a traditional case |