We use affiliate links. If you buy something through the links on this page, we may earn a commission at no cost to you. Learn more.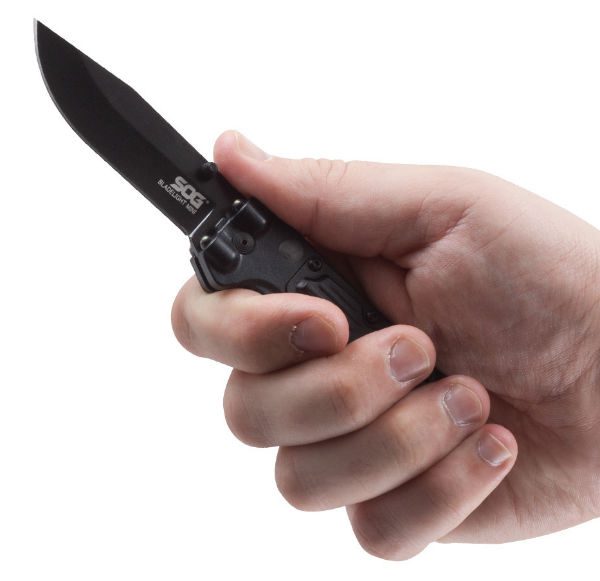 For those of you who like to be prepared by carrying both a knife and a flashlight, the fine folks at SOG have just made your EDC a bit lighter and less bulky with their new BladeLight series of knives. Available in both folding and fixed blade styles, BladeLights feature 30-45 lumen LED flashlights directly into the knife's handle.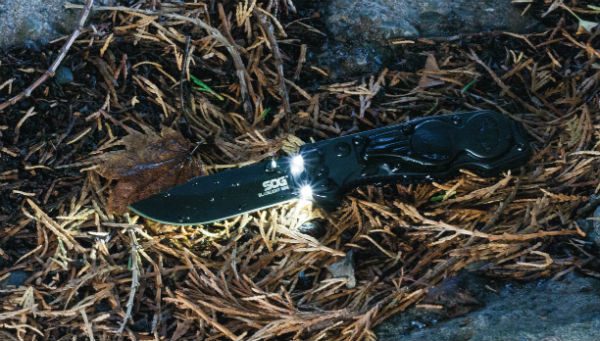 Why would you want or need a knife with a built in flashlight? One word folks: zombies! If it's dark and you're in a horde, you need some light so you'll know exactly where to aim the blade.
Seriously though, BladeLights are available a folding style knife that has a 3-inch stainless steel blade and a glass reinforced nylon and aluminum handle.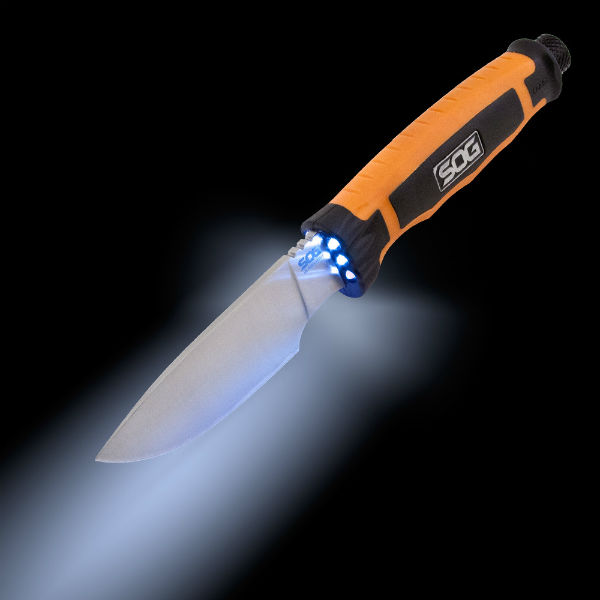 There is also a fixed blade BladeLight like you see above and a filet style BladeLight not shown. All of the BladeLights are powered with easy to find batteries like CR2032 coin cell and AAA batteries depending on the knife style.
Today only, you can save 15% off all SOG & Tool Logic knives and flashlights with coupon code 'SOG15X'. Hurry though because the sale ends at midnight tonight!