We use affiliate links. If you buy something through the links on this page, we may earn a commission at no cost to you. Learn more.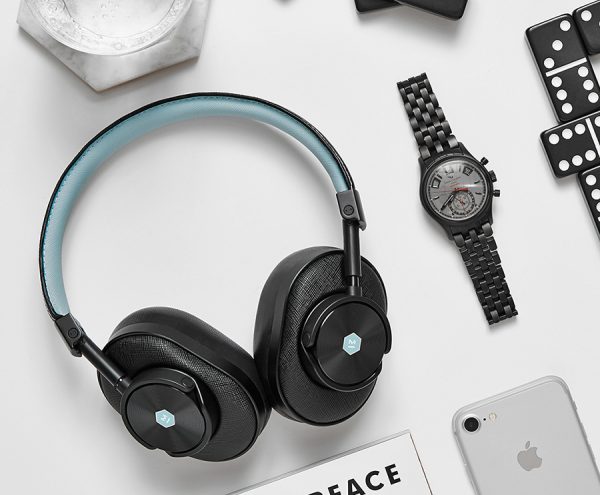 Headphones that sound as good as they look are rare. Master & Dynamic headphones are an exception. The MH40 headphones are classically designed, impeccably made and sound really good. I'm now testing their wireless MW50 headphones and am liking what I'm hearing. A full review is coming soon. That said, Master & Dynamic has taken a page from the Apple book and is teaming up with fashionable tech brands by releasing limited versions of headphones. Case in point: M&D have partnered with George Bamford and the Bamford Watch Department (BWD), a leading luxury watch personalization company, resulting in the Master & Dynamic for BWD MW60 wireless headphone. This follows on the heels of other limited edition MW60s with Leica Camera and YouTube. The limited edition MW60s feature the same specs as the MW60, but with different color schemes.

According to Master & Dynamic, "Upon being introduced to George Bamford, he and Master & Dynamic's Founder and CEO Jonathan Levine  bonded over a love of materials, craftsmanship and their shared passion for Engineering excellence and innovation." They went on to say, "Combining Master & Dynamic's blend of form and function, the Master & Dynamic for Bamford Watch Department MW60 wireless over-ear headphones … feature a combination of black Saffiano leather and Bamford aqua blue Saffiano leather on the inner headband and mesh inside the ear cup."
The Master & Dynamic for Bamford Watch Department MW60 wireless headphones (and all other MW60s as well) sell for $549 US. They are available from Master & Dynamic, Bamford Watch Department, and you can find some versions on Amazon.