We use affiliate links. If you buy something through the links on this page, we may earn a commission at no cost to you. Learn more.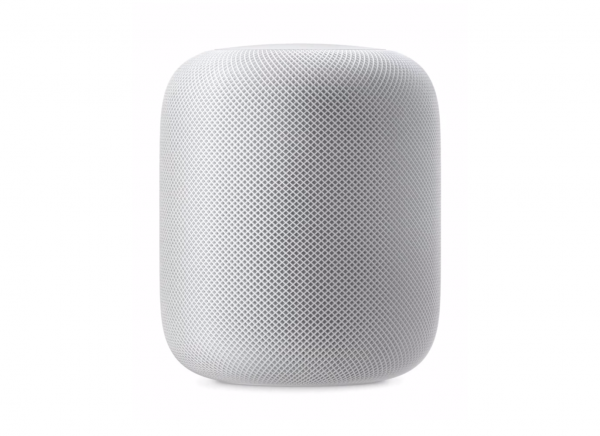 One of the most interesting announcements made today at Apple's Annual WWDC was the release of the Apple HomePod, Apple's entry into the home assistant arms race.
A straight up challenger to the champ, Amazon Echo and the runner-up, Google Home, Apple's HomePod takes Siri out of your iPhone and places her squarely, for better or worse, in your living room. Marketed primarily as a wireless speaker, the HomePod will be able to use "spatial awareness" to sense its location in a room and adjust its audio accordingly. 
The HomePod is just under seven inches tall, has six microphones, and is powered by the Apple-designed A8 chip. One of the best features of the HomePod, something glaringly missing in the Echo, is the ability to sense other HomePods and unify the listening experience utilizing an update to AirPlay 2.
Of course, the HomePod, triggered by the phrase "Hey Siri," will have all the requisite home assistant features like controlling HomeKit devices and answering basic questions.
Time will tell if Siri's voice recognition can compete in the home with Amazon's Alexa, but the HomePod's specs certainly outpace the sound quality of Amazon's device. Although at $350, the HomePod is about twice as expensive as the Echo.
The Apple HomePod will be available in December and is not yet available for preorder. The device comes in two colors, white and "space gray".
Visit Apple.com for more info.