We use affiliate links. If you buy something through the links on this page, we may earn a commission at no cost to you. Learn more.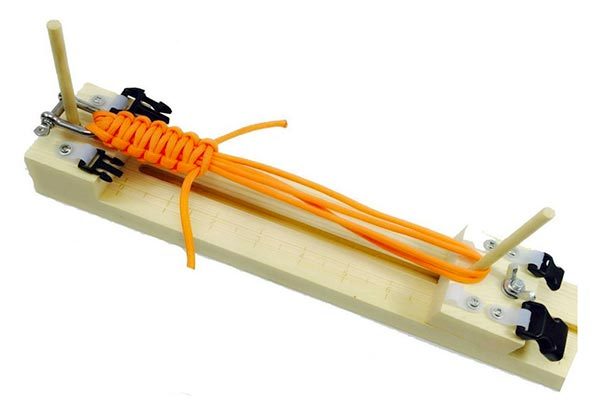 If you've ever looked at someone's paracord bracelet and thought "hey, I could make that", now you can. The Jig Bracelet Maker Parachute Cord Survival Wristband Maker Paracord Braiding Weaving DIY Craft Tool Kit from Yakura comes with everything you need (except the paracord!) to make your own survival bracelets, key fobs and more.
The kit comes with the jig which is made of wood with an adjustable sizing block.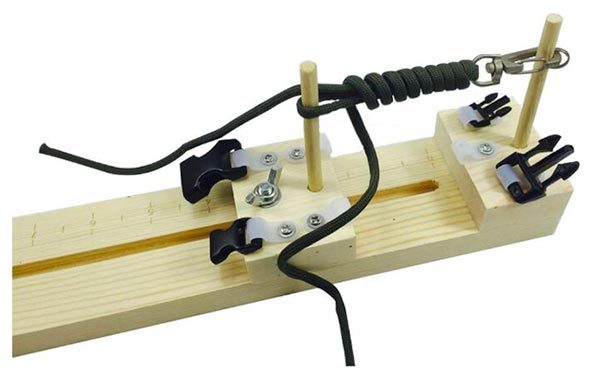 Although paracord is not included with this particular kit, for some weird reason, they included two buckles.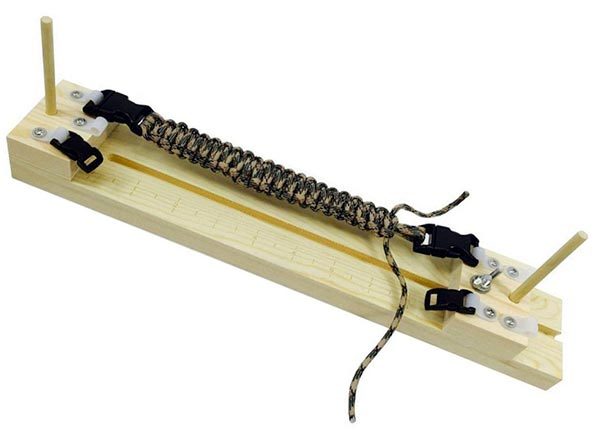 The Yakura paracord jig is priced at $13.69 from Amazon. If you don't like the home brew look of this wood jig, Amazon sells eleventy billion other paracord bracelet jigs that you can check out that are made of metal and plastic. Some kits even come with paracord to get you started.
Have any of you made your own survival jewelry? If so, let's hear about it. Leave a comment below.
If you want some inspiration, check out Stormdrane's blog. He's the master of paracord and knot.