We use affiliate links. If you buy something through the links on this page, we may earn a commission at no cost to you. Learn more.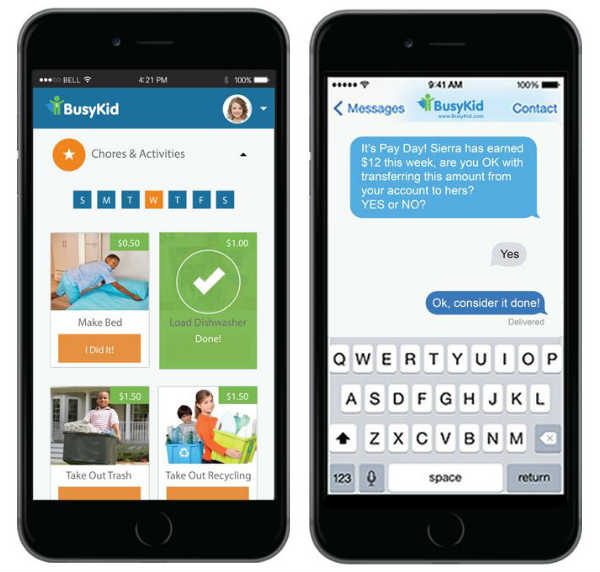 When I was a kid, I got a wallet-busting $5 a week allowance and I was lucky if there was anything left at the end of the week to put in my piggy bank for a rainy day. Now BusyKid is enabling parents to help their children earn money from chores that can be used to buy stocks, donate to charities, buy gift cards, or trade for cold hard cash. 
BusyKid charges a family $12 a year to use their service. It allows parents to choose from a large selection of predetermined chores (or create their own). When kids check in with the app to mark chores as completed, an SMS message will be sent to their parent to approve the payment for that chore.
On Friday/payday, kids can then use their earned allowance to buy fractional shares of real stocks which can increase or decrease in value as the market rises and falls. The child can even sell the stock with their parent's approval and a $2.99 transaction fee.
If they don't want to invest their allowance in stocks, they can donate it, exchange for gift cards or get cash.
Parents fund the BusyKid Account by linking to their checking account. The funds are held at a FDIC insured bank and are insured up to a balance of $250,000.
https://www.youtube.com/watch?v=wgDN3kmAqlI
You can learn more about this automated allowance system at busykid.com.