We use affiliate links. If you buy something through the links on this page, we may earn a commission at no cost to you. Learn more.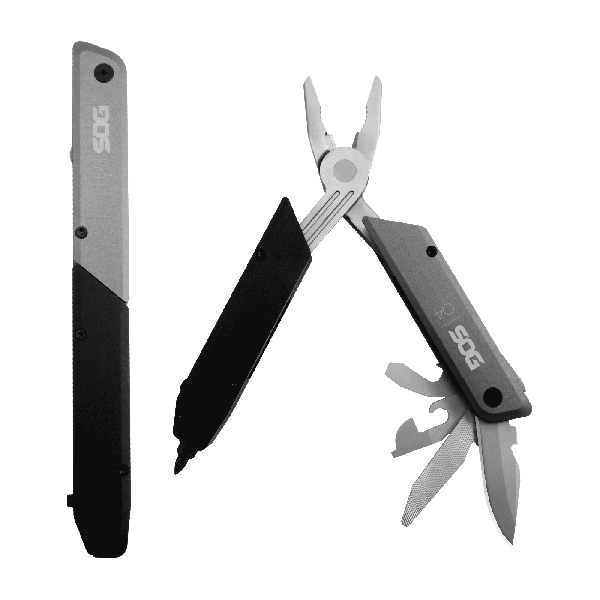 The word "multi-tool" has become a household term since Leatherman marketed the original PST, Pocket Survival Tool, in 1983. I bought my first one in 1984 to replace a backpack full of tools that were required to bring to all of my engineering labs, making for a very heavy backpack. Since then, multi-tools have become ubiquitous, available virtually everywhere from big-box stores to the smallest gas station. 
The basic premise of the multi-tool has remained largely unchanged, compromising of a plier's head and multiple implements that could be folded into parallel handles…. until now.
SOG Knives has now introduced a major innovation in multi-tools with their Baton Series. Currently, most multi-tools house the pliers in handle recesses, but not The Baton. This tool places the "parked" implements into a linear package, shaped like a bulky pen that pulls towards each end and folds, deploying the pliers (or scissors). This design should appeal to many who want the convenience, utility, and security of carrying of a multi-tool without the bulk. Clearly, an elegant solution when less tactical attire dictates.
SOG has been a major player in the multi-tool market since 1986. I've had the pleasure of owning and extensively using several of their tools over the past few decades and I look forward to getting my hands on a SOG Baton Q4 which will retail for $120. Anticipated release is June 2017.