We use affiliate links. If you buy something through the links on this page, we may earn a commission at no cost to you. Learn more.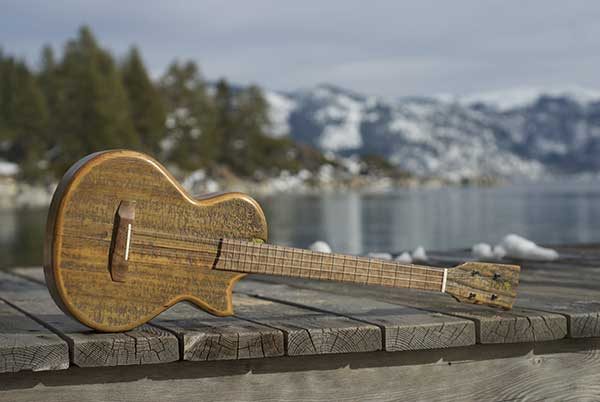 I've seen hundreds of ukuleles made of all sorts of exotic woods and even carbon fiber, but these one of a kind musical instruments from Tyde Music use reclaimed materials from piers, boat houses, old barns, and more.

Tyde Music builds ukuleles in the four sizes including soprano, concert, tenor, and baritone.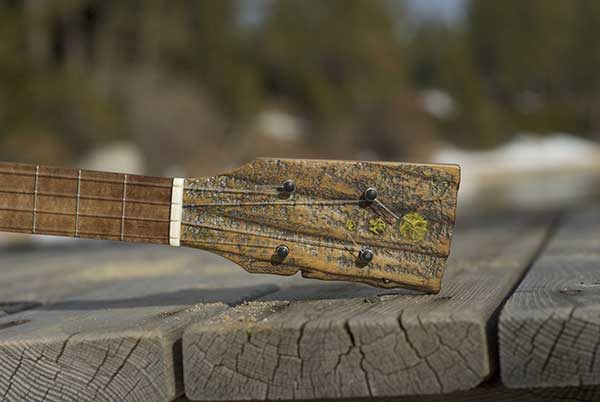 The images shown above are their Flick long-scale tenor sized instrument that has a headstock that has been made from a cedar shingle from an old Lake Tahoe boat house.
The woods they use to build their instruments have been exposed to sun, wind, rain, and snow over many years to add character and story to the instrument.
I really want the instrument that is shown in the video above at the 5:05 minute mark. I love the idea of using reclaimed materials to make something brand new instead of dumping construction "trash" into a landfill.
The Flick ukulele is priced at $4100. You can read more about these unique instruments by visiting tydemusic.com.