We use affiliate links. If you buy something through the links on this page, we may earn a commission at no cost to you. Learn more.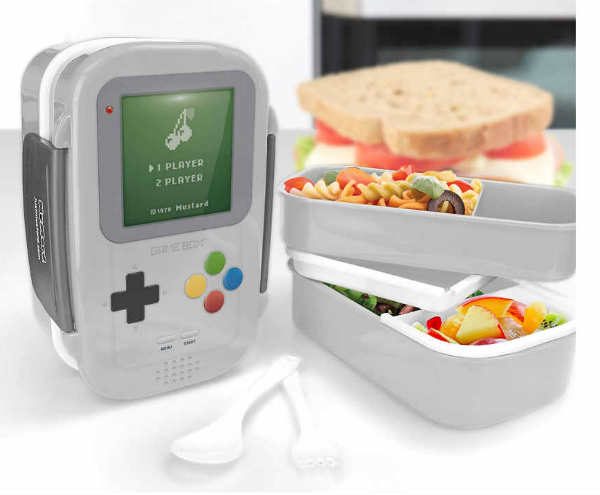 You'll be the envy of every nerd and gaming geek in the cafeteria when you come strolling in with the Game Box Lunchbox from Mustard. That's Mustard the company who makes this bento-style lunchbox, and not the condiment. The Game Box lunchbox features a classic Nintendo Game Boy style shape and graphics that take you back to a simpler time when Mario ruled and Donkey Kong drooled.
The 5.14 x 3.96 x 7.68 inch lunch box is made of BPA-free plastic and is dishwasher and microwave safe (not including the lid).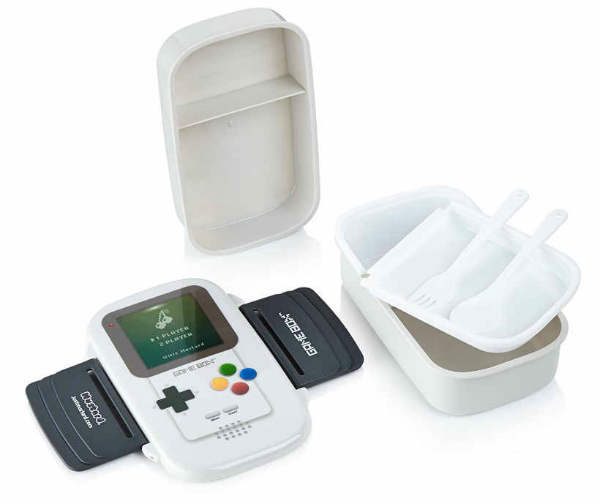 The lid latches on top of the 3 compartment base to provide a watertight seal. And there's even a set of plastic cutlery included.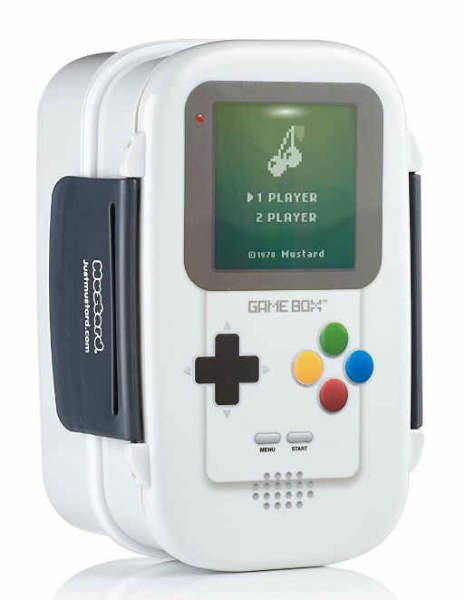 Feed your retro cravings and buy the Mustard Bento Game Box Lunch Box for $10.38 (with free shipping) from Amazon.