We use affiliate links. If you buy something through the links on this page, we may earn a commission at no cost to you. Learn more.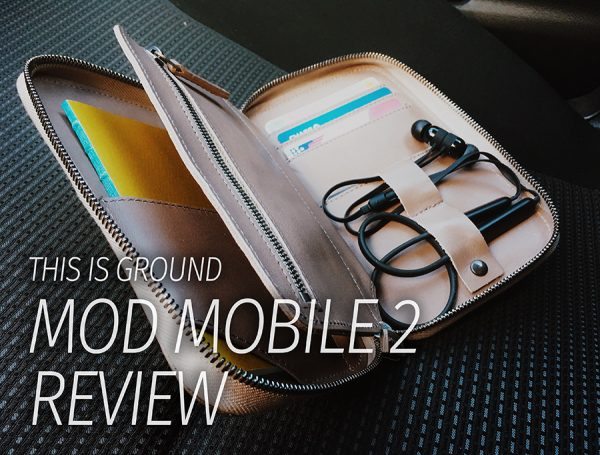 I'm a sucker for organization and minimalism. To me, there's nothing better than having a place for everything and having everything in its place, and all the better if I can consolidate and reduce the number of things that I have to carry with me on a daily basis.
So when I got my hands on the This is Ground Mod Mobile 2 case, its smart layout, customizable interior, and well-made hardware immediately put a big smile on my face.
A case? A wallet? Or both?
There's a lot to immediately like about this svelte, leather case. However, I can't decide if I'd call it a large wallet or a small purse.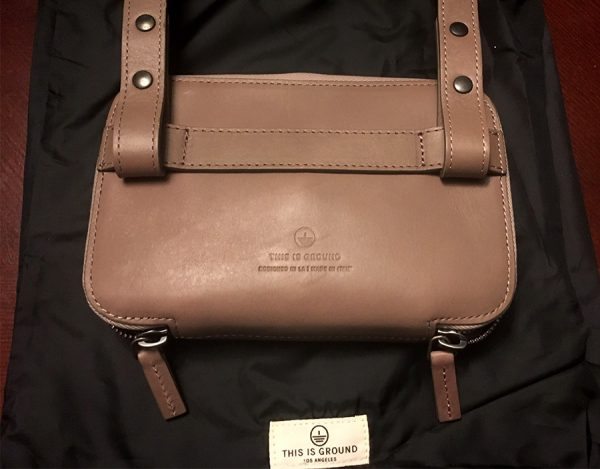 The size and utility of it struck me as very… European. By which I mean it feels like something you'd see a very well-dressed man wearing while stepping off a train in Italy, or that's the scene I've created in my head, at any rate. It's intended to accommodate a passport, several cards, a tube of lip balm, pen, charging cables, bills and change and, of course, a large (but thin) cell phone such as a Plus-size iPhone or Galaxy s7.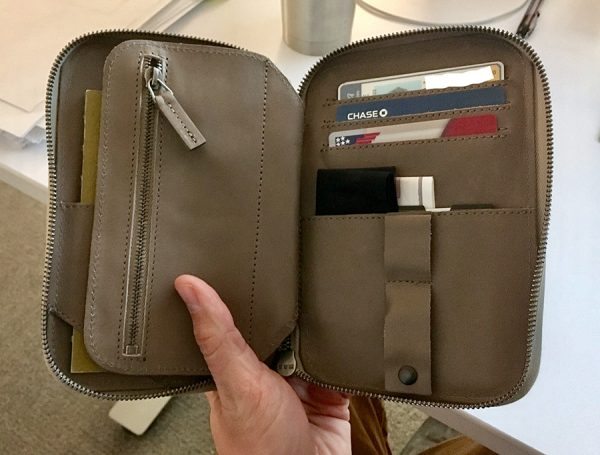 According to the This Is Ground website, their products are "handcrafted of highest-grade leather by our heritage leatherworkers in downtown Los Angeles and Italy," and that quality really shows. The leather is supple and flexible and looks like it would age handsomely. I received the French Gray model and I really like the color much more than I originally thought. The stitching is gorgeous and strong. Every element used feels extremely high quality and is admittedly much nicer than most other wallets or cases I would purchase.
Size is everything
The dimensions of the Mod Mobile 2, which I gathered from the website, are 4.5″ wide x 7″ high x 1″ thick closed and 9″ wide x 7″ high open. So it really is crafted around the size and shape of these larger modern phablets. I currently own an iPhone SE, which did of course fit inside the case, but my phone seemed a little too thick for the phone pocket. It began to make some indentations in the leather because of the SE's angled edges. Fortunately, I've been dabbling in bullet journaling, and that pocket was the perfect size for the Moleskine Chapters journal I was using at the time.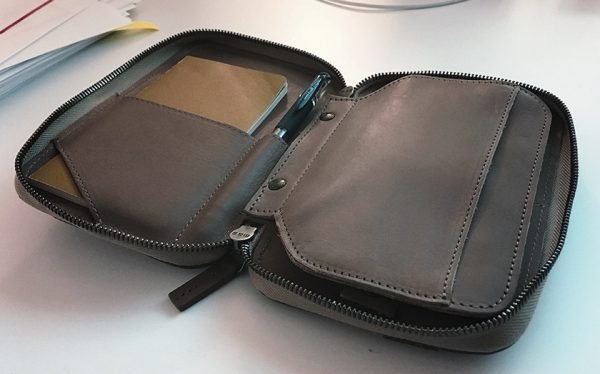 The case can be slung around ones neck using the removable strap, or simply carried around like one would a sizeable hardback novel, which was my chosen method.
Everyday use
In preparation for writing this review, I went all-in and used the Mod Mobile as my every day carry, all-purpose wallet for a couple weeks. And while it took a bit getting used to, having to carry one large case versus putting my things in several pants or jacket pockets, I quickly adapted and put my full trust in knowing that if I had my leather case with me, I had everything I needed as well.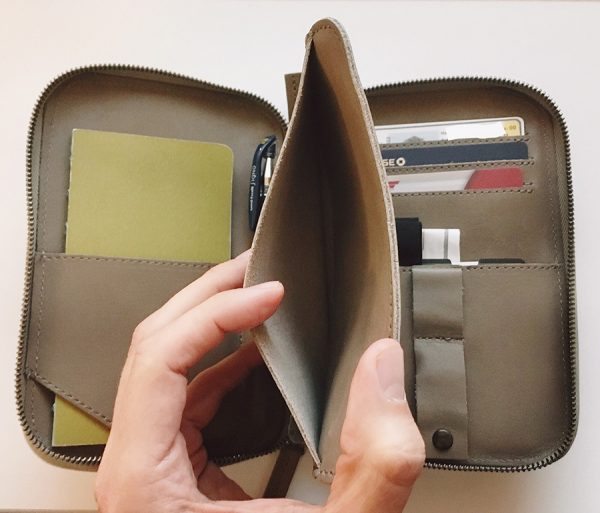 After some experimenting, my eventual loadout included my Moleskine journal, pen, debit cards and license, iPhone and BeatsX headphones. That case plus my keys is everything I'd need in a typical day, and there was something quite comforting in having to check only one place instead of my pants pockets and jacket to make sure I had everything. I removed the snap-in, zipper billfold after a few days since I never really carry cash, cutting down on the weight and thickness, a bit. I thought it was brilliant that both the inner billfold and the strap were both removable, offering a surprising amount of customization.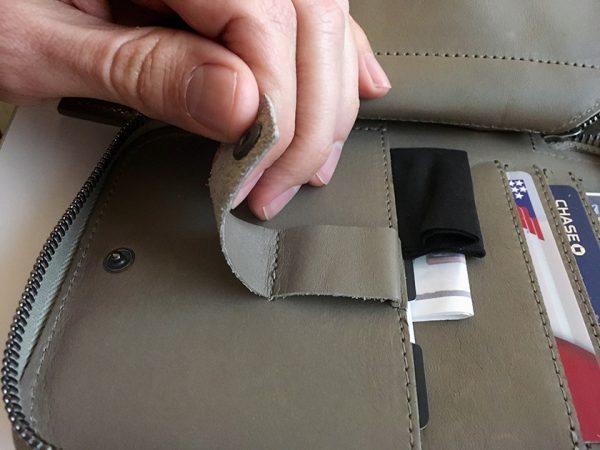 The fine construction of this case feels as if it could withstand many months of abuse, and I wasn't shy with throwing it on my car seat, desk or shopping basket. The exterior looks like it would age well and take on a rugged look with each mark and scar inflicted on its surface, the way leather is intended.
Conclusion
The Mod Mobile case is gorgeous, well made and feels like it would last a good, long time under regular use. But is it worth the $250 asking price? Like any other premium product, you'd have to weigh the price against its usefulness and longevity. And I would say it delivers on both counts.
The Mod Mobile 2 is now available from This Is Ground for $250. It comes in five color choices and monogram option.
Updates 11/16/17
Several weeks after experimenting with using this large leather wallet as my carry-all, I gifted it to a co-worker after her keen interest in it. It turns out that it's the perfect size for when she is out at trade shows and conventions. She uses it to carry business cards, a notebook, pens, tickets, ID, credit cards and a stash of receipts. It's large enough to be her designated show case.
Source: The sample for this review was provided by This Is Ground. Please visit their site for more information.

Product Information
Price:
$250.00
Manufacturer:
This Is Ground
Pros:

Superior build quality and beautiful materials
Removable strap and billfold allows for some customization

Cons:

Pricey for the size and functionality of it
Could be a bit larger, or a bit smaller