We use affiliate links. If you buy something through the links on this page, we may earn a commission at no cost to you. Learn more.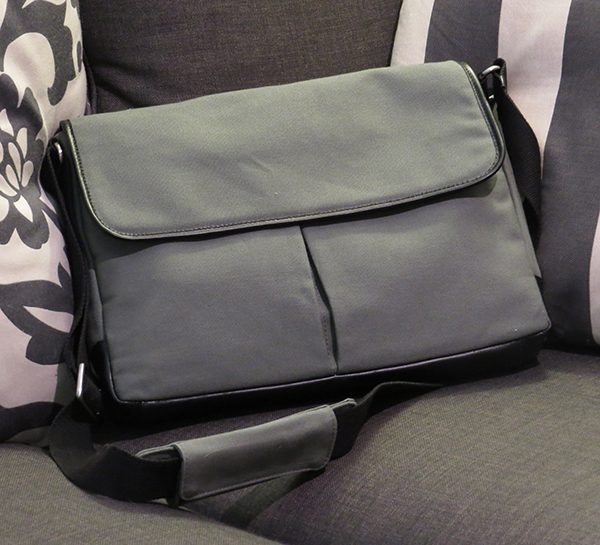 I'm a huge fan of backpacks and bags of all kinds, and one of my favorite bags with a shoulder strap is the Mission Rucksack by Toffee. I loved bringing that on the plane, but I have started using my iPad less and less, and I usually just bring my MacBook Pro on trips now. Toffee's new Commuter Satchel is made for a 13 or 15-inch laptop, so I was excited to be able to try it out and see how it compared to the previous Toffee bag I loved.
My old Toffee bag still looks great after over three years, and that is with trips locally and across the country on a plane. The Commuter Satchel is made of the same tough waxed canvas, leather trim, and a similar design, but the satchel has a few very nice modifications that was happy to see.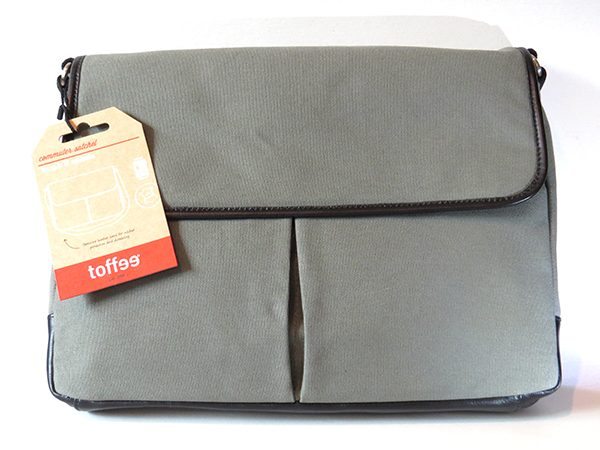 The shoulder strap is sturdy and durable, with an adjustable canvas pad. This definitely helped keep the shoulder strap from digging into my shoulder, and was necessary with the extra weight a larger bag can carry. I consider myself an average height for a woman, and it fit me with about six inches of strap that could be extended.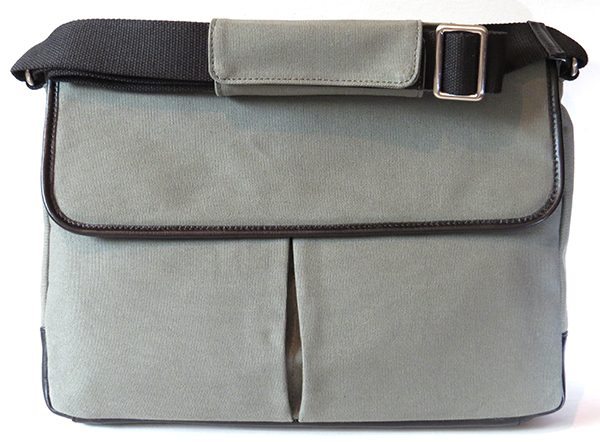 Other than fitting my MacBook, the design change I liked best was having a magnetic clasp to keep the flap held down. It is so much easier to get in and out of the satchel compared to the old bag, which used buckles that you had to manually adjust. Of course, it is easier to accidentally open the flap now as well, but I would prefer that to the buckles.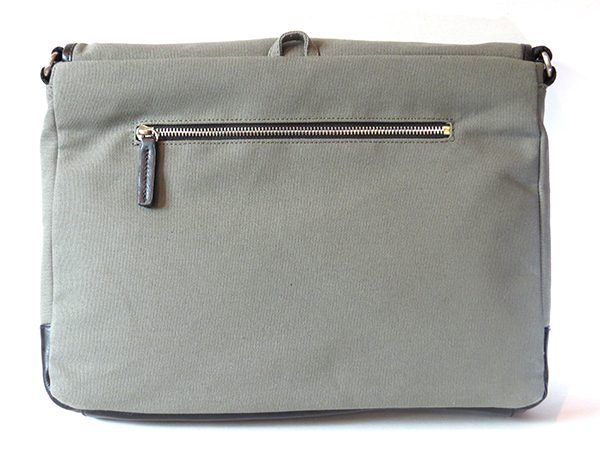 The backside of the satchel has a zippered compartment, which I used mainly for my phone and smaller items that could easily fall out of the main area of the satchel. The zippers are sturdy, well made, and easy to use, and there was room for my Kindle or 8-inch tablet if I had wanted.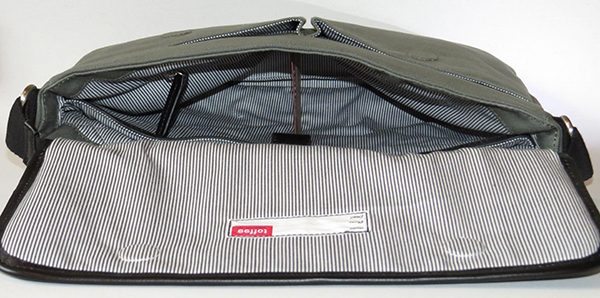 When you open the front flap, you'll find two small pouches, a large pouch with a sleeve for a 13″ laptop, and another zippered compartment. There is plenty of space inside for a MacBook, iPad Air, and one or two magazines. I could fit a Kindle and an 8-inch tablet within the smaller pouches, and with the flap closed, I never worried about them falling out. The full dimensions of the satchel are approximately 14.1″ x 10.6″ x 2.3″.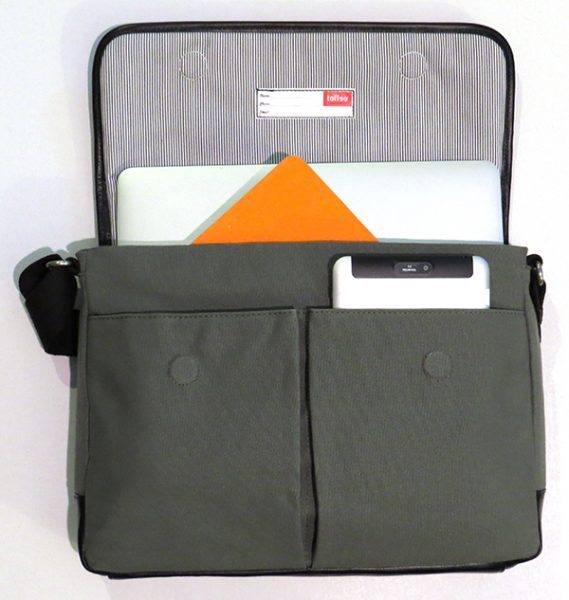 The satchel is just big enough that I can toss a sketchbook in with some colored pencils as well as my MacBook, or perhaps a drawing tablet and MacBook if I wanted to go out of the house to do a bit of art. The inside is nice and padded, especially around the laptop compartment, and you can snap the compartment closed to keep your laptop from moving around too much. Even with the padding, it's big enough to be versatile to use, but small enough that you won't be filling it up and hurting your shoulder with the weight of the bag.
I used the inner zippered pocket to hold coins, cash, and my wallet. Since tossing my crossbody purse into the bag would have taken up room, I just moved everything into the satchel and used it as if it were an EDC bag. It definitely worked very well, as I loved the look and feel of this bag.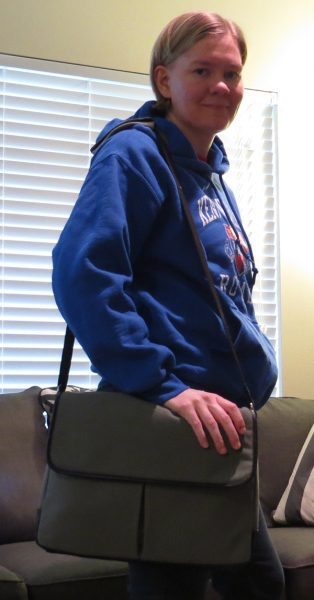 Overall, I really liked the Commuter Satchel by Toffee. The look, feel, and usability of this bag is great, and I can carry my MacBook around without being paranoid that it will be damaged. If I find myself carrying around an EDC bag regularly, this would be my go-to bag. Since I know the quality is top notch, I would not hesitate to recommend the Commuter Satchel to anyone looking for a solid laptop bag for their every day needs.
Source: The sample used in this review was provided by Toffee. Please visit their website for more information.
Product Information
Price:
$154.50
Manufacturer:
Toffee
Pros:

Sturdy and well made
Laptop compartment very padded
Looks very stylish

Cons: