We use affiliate links. If you buy something through the links on this page, we may earn a commission at no cost to you. Learn more.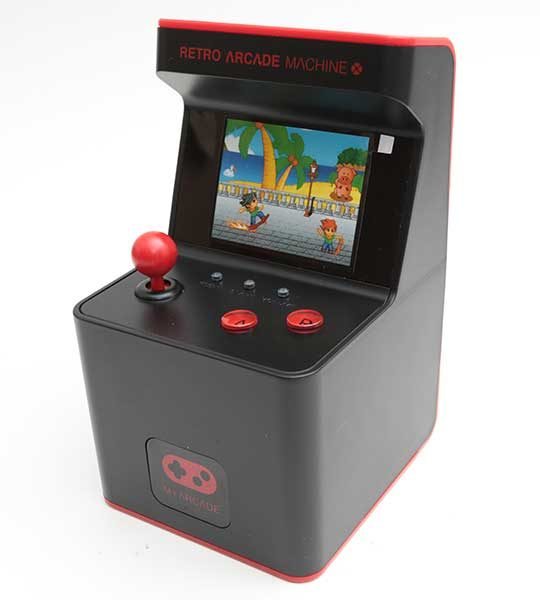 Back in my day, we didn't have fancy schmancy handheld gaming devices like the Nintendo Switch. We had 1000 pound machines that we had to feed quarters and stand up to play. And we liked it! If you've ever wanted to relive the golden age of video games, the dreamGEAR Retro Arcade Machine X has that covered. Or does it? Let's find out.

What is it?
The dreamGEAR Retro Arcade Machine X is a miniature replica of a classic arcade machine with a built in 2.5 inch LCD, joystick, buttons and 300 games!
The dreamGEAR is less than 6 inches tall, making it the perfect desk toy. It has black and red plastic case with a built-in joystick and classic A / B buttons on the top.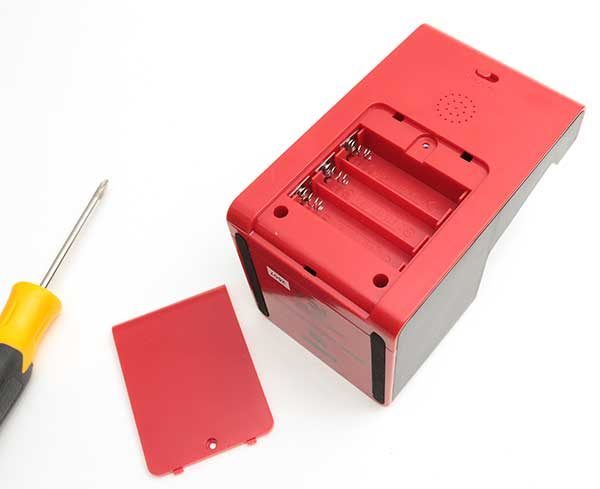 The dreamGEAR is powered by 3 AA batteries that are not included. The batteries install into the back of the device and it requires a screwdriver to remove the cover.
Also on the back of the device is the power switch that has 3 settings: off, on and on with lights.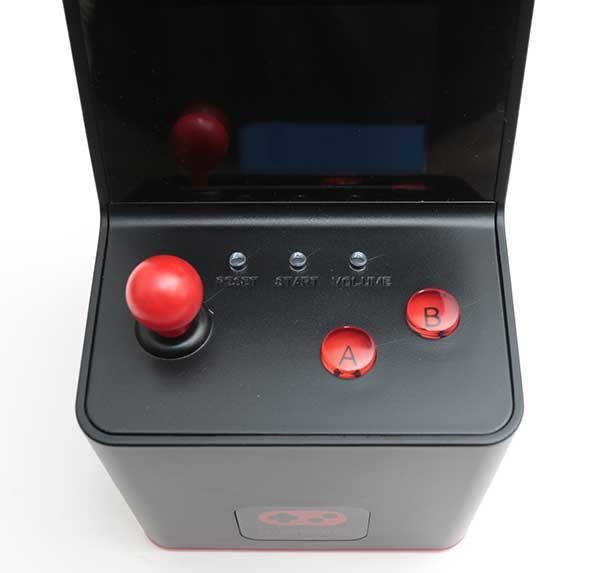 There's a self-centering joystick, A and B buttons, a reset button, start button and a volume button that has 4 settings including mute.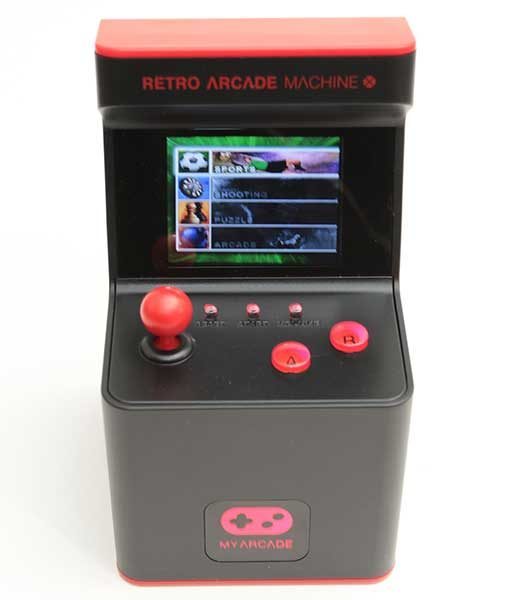 After you load the batteries and flip the switch on the back of the dreamGEAR, it's immediately ready to go and presents you with the main menu.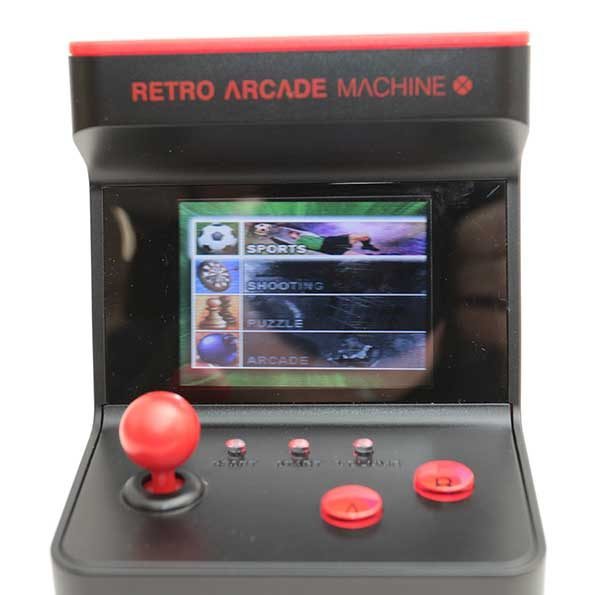 You can choose between sports, shooting, puzzle and arcade style games.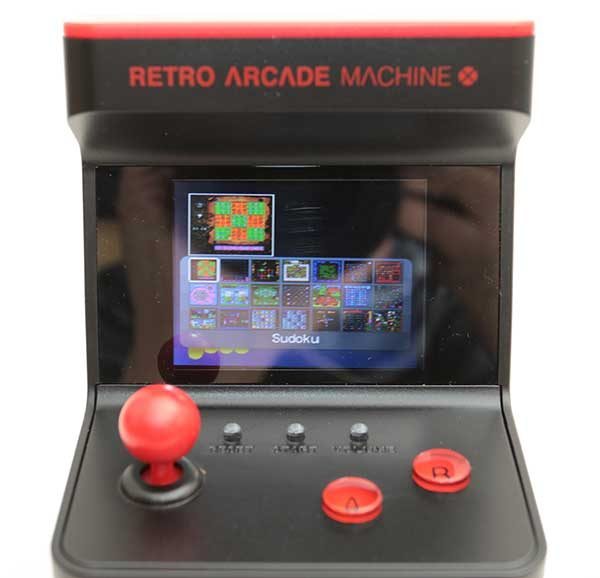 Each category has a LOT of games that you can scroll through. As mentioned at the start of the review, there is a total of 300 different games but there's no list of what's included or any type of description. There's also no easy way to search for a game if you have a favorite.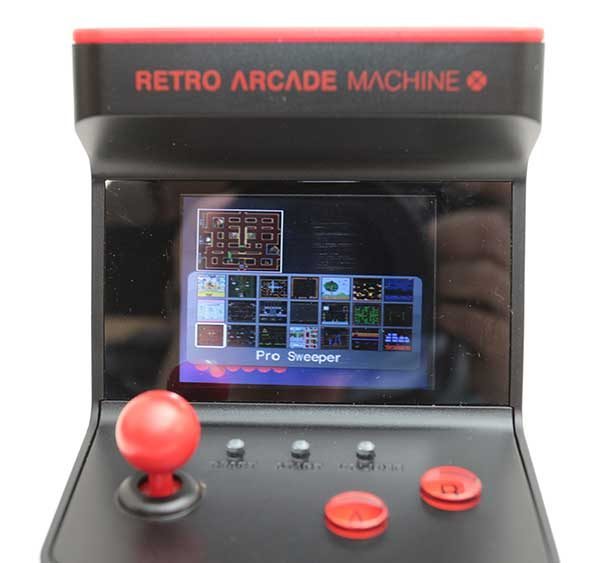 The biggest bummer is that there are none of the classic games that I grew up with are included. There's no Pacman, Centipede, Space Invaders, Gauntlet, Donkey Kong, or Asteroids. There are some clones, like Pro Sweeper which is sorta of like Pacman, but a really lame version of it.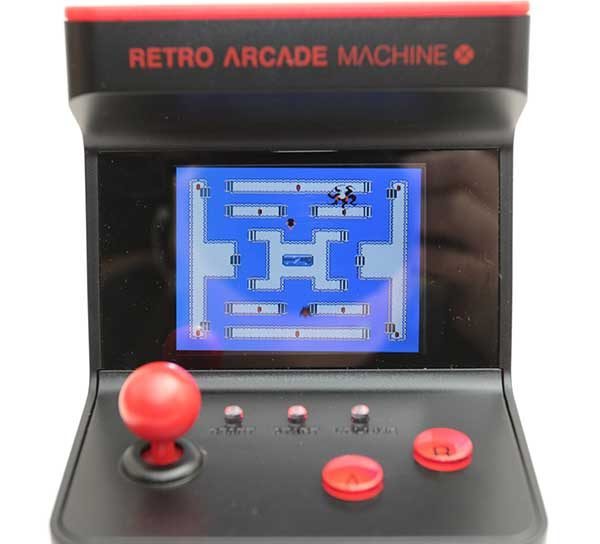 The fun factor of the dreamGEAR wore off for me in less than a couple of minutes due to the fact that the screen is only 2.5 inches and the games are all boring.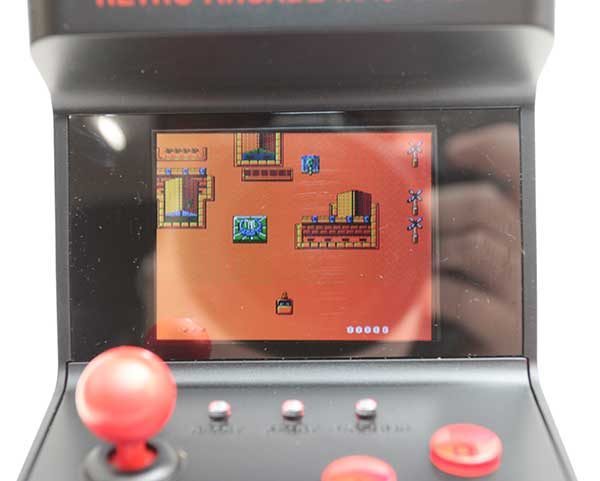 So, there are 300 games that you won't want to play… at least I don't want to play them…
Final thoughts
I was excited to try the dreamGEAR, but my nostalgia bubble burst a couple of minutes after I loaded the batteries and switched it on. Save your money folks, this little gaming device really isn't worth it because the games are not fun – at all. If you want to relive the days of classic arcade games, you'd be better off loading a MAME emulator on your phone or tablet. You can also head over to http://my.ign.com/atari and play some games right through your browser for free.
Source: The sample for this review was provided by dreamGEAR. Please visit their site or Amazon for more info.