We use affiliate links. If you buy something through the links on this page, we may earn a commission at no cost to you. Learn more.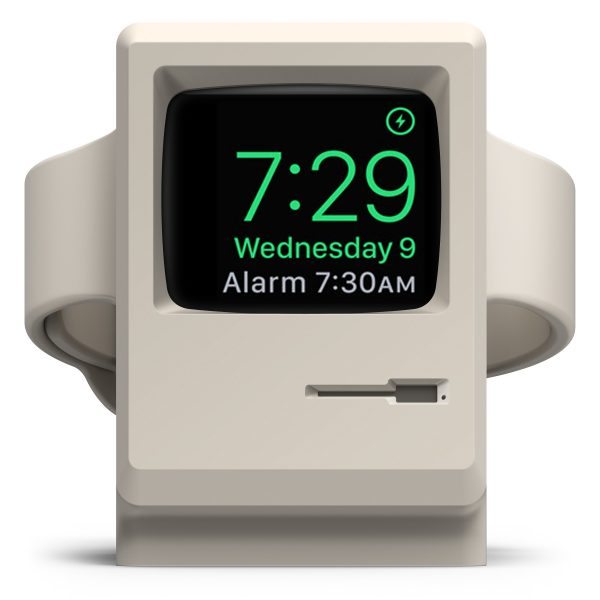 Feeling nostalgic? Then take a look at Elago's latest product for the Apple Watch. The W3 stand, which uses the Apple Watches Night Stand mode to create the iconic look of an original Macintosh monitor.
With the Apple Watch in Night Stand Mode it's green font really makes your Apple Watch look like a vintage Macintosh display. That vintage look even comes complete with a floppy diskette slot. 
The W3 is made of a scratch-free silicon with an extra smooth finish. So you won't have to worry about damaging your watch when placing or removing it from the stand. And it's easy to use; simply slide your Apple Watch into the slot located at the top of the stand to charge it.
It's available in two colors, black and white. The white looks more like the original Mac, however, the black gives it a clean, sleek look.
It's a perfect size for your nightstand and its design allows for easy access to key functions like alarm clocks and messages.
Elago's W3 Apple Watch Stand is compatible with all Apple Watch models and is available now through their website for $14.99. So, if you want your own small piece of tech from the past just head over to Elagostore.com