We use affiliate links. If you buy something through the links on this page, we may earn a commission at no cost to you. Learn more.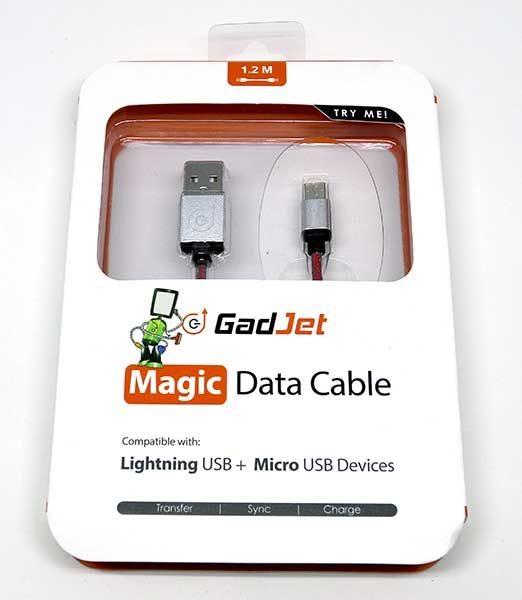 Here's something I've not seen before. It's one USB cable that works with iOS devices that have a Lightning connector and devices that have a micro USB connector. It's the Gadjet Magic Data Cable. But is it really all that magical? Let's find out.
What is it?
The Gadjet Magic Data Cable is a USB cable that can be used for device charging and data transfers. Where it gets interesting is the fact that this cable can be used with iOS devices and micro USB devices without attaching any type of adapter on the end. One end has a standard USB-A connector while the opposite end has a 2-in-1 Lightning and micro USB connector.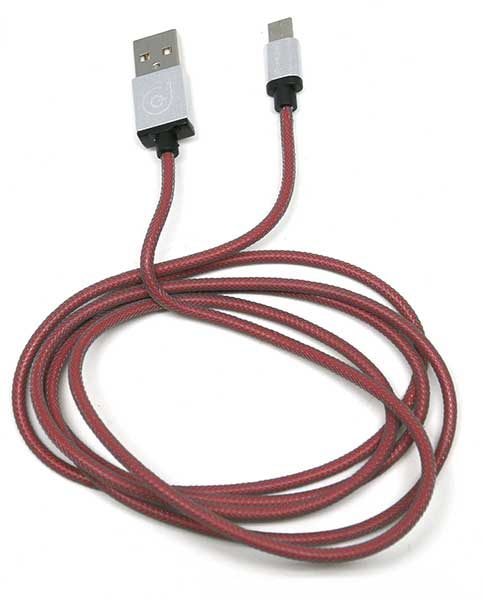 The cable is about 4 feet long (1.2m). It's red with a gray nylon braiding over it. The cable ends are brushed aluminum with black plastic strain reliefs.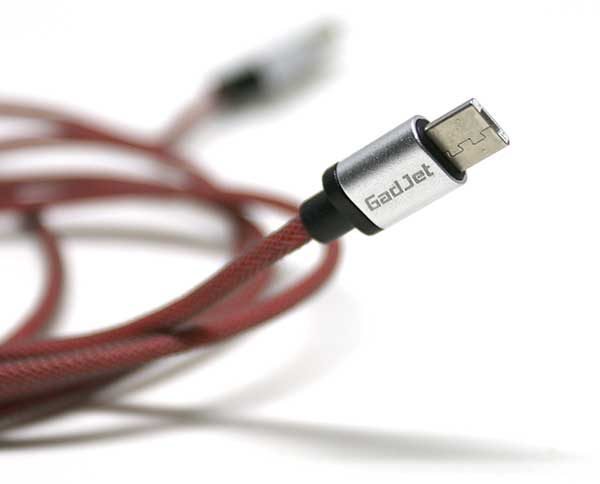 A quick look a the end of the Magic Cable would cause most people to think that it's a standard micro USB cable.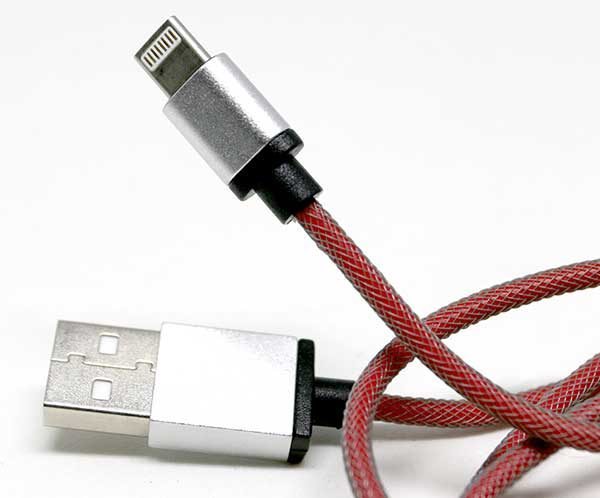 Or if they were looking at the other side of the connector, they would think that it is a standard Lightning cable. But in fact, it's both.
But does it work in both types of devices?
Yes, it does. I tested the Gadjet Magic Cable with my 1st gen iPad Mini and it was instantly recognized and charged the device normally. I then tried it in my Samsung Galaxy S Tab 10.5 and it worked fine with that device too.
There is one thing to be aware of when using this cable. While the Gadjet Magic Cable is a 2-in-1 cable, it's not a reversible cable. That means that you need to pay attention to the way you plug it into your device. Specifically, you need to pay attention when using the cable with iOS devices because the cable can plug into a Lightning port in either orientation, but it won't work if you plug it in the wrong way. This is because unlike normal Lightning cables, the pins on the Gadjet Magic Cable are only on the one side.
This isn't an issue when using the cable with micro USB devices because the Magic Cable can only fit one way into micro USB ports.
After I established that the Gadjet Magic Cable worked with Lightning and micro USB devices, I then wondered if the cable was actually a quality cable. Luckily, I have the perfect gadget to test USB cables – the QooPow qualMeter USB cable tester.  I tested the cable as a micro USB cable and then as a Lightning cable and the results showed that the Magic Gadjet cable was good but not the best. One main thing I noticed from the QooPow test was that the cable is not shielded. Shielding reduces electrical noise from affecting signals. I'm not sure how much this matters if all you use the cable for is charging, but then I'm not an electrical engineer. From my limited research on shielding, I have read that a lot of USB cables are not shielded. But when I tested a selection of my other USB cables with the QooPow tester, they were all shielded. So go figure… Hopefully someone reading this will offer some info to help on this topic.
Final thoughts
The Gadjet Magic 2-in-1 Lightning and micro USB cable is a way for someone with both iOS and devices that use micro USB cables, to minimalize their EDC down to one cable instead of two. The cable appears to be well made and works fine in both types of devices as long as you remember which way to plug it into a Lightning port since it can be inserted either way, but will only work with the pins facing downward.
Source: The sample for this review was provided by Gadjet. Please visit their site for more info and check Amazon for similar cables in the US.

Product Information
Price:
£9.99 (check Amazon for similar cables sold in the US)
Retailer:
Gadjet
Requirements:

Devices with Lightning ports, devices with micro USB ports

Pros:

One cable for 2 different devices

Cons:

Possible to plug in the wrong way with Lightning ports
Cable is not shielded which may or may not be an issue