We use affiliate links. If you buy something through the links on this page, we may earn a commission at no cost to you. Learn more.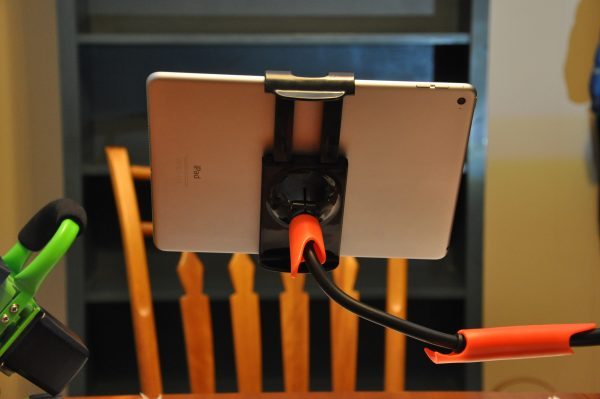 When you're working with or just using an iPad for long periods, a stand is essential. Whether it's part of your case, or your keyboard, or just something you have around, it's necessary. I have stands in almost every room of the house. Even so, when I was sent the EasyAcc Flexible Phone and Tablet stand to test, I started to ponder all the different ways and places it could fit into my work/home life. Let's see how well it does.
Note: Photos may be tapped or clicked for a larger image.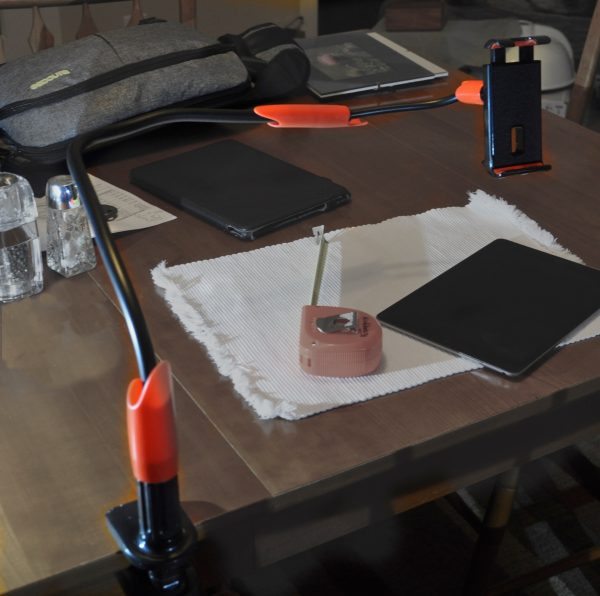 The EasyAcc clip-on stand is made from a tube that can be bent at almost every point in its length and stays there without moving. When I shake my desk while it's attached, my monitor moves far more than the iPad in this stand! The main tube measures just over a yard (±38″ from the line of the tablet clip to the bottom of the table clip). It is covered with a smooth matte-finish black plastic, with a few red handles of a silicone material. It is also available in white with silver-grey handles.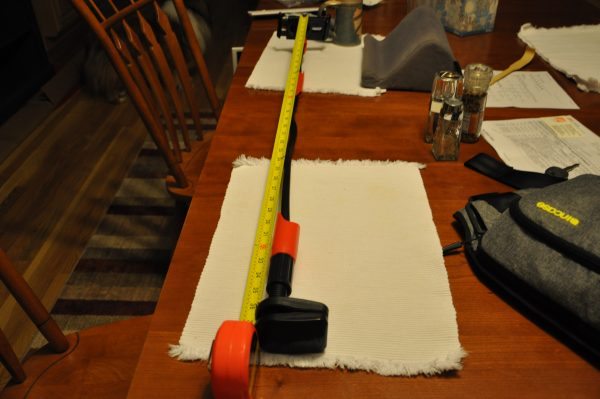 At each end, there are clips made of a shiny, smooth plastic – one end for your device, and the other for clamping to something flat. This could be a monitor, cabinet door, table, desk, step ladder, or anything else flat, so long as it's less than 1.6″ thick. There are nice, slightly textured rubber pads within the jaws that are 1.5″ deep and 2″ wide, so the grip to balance most modern tablets or phones is going to be very secure.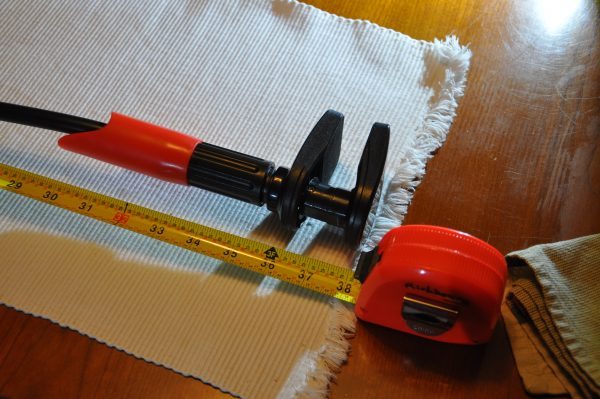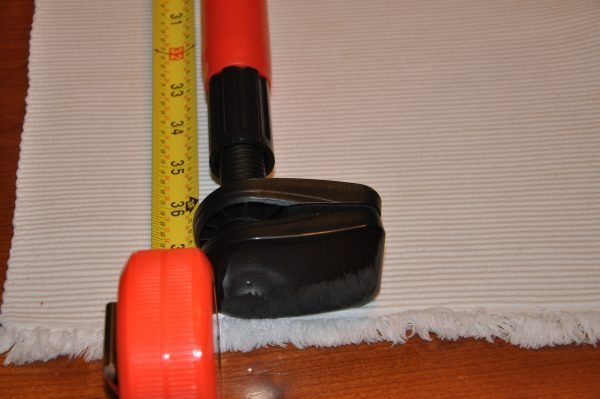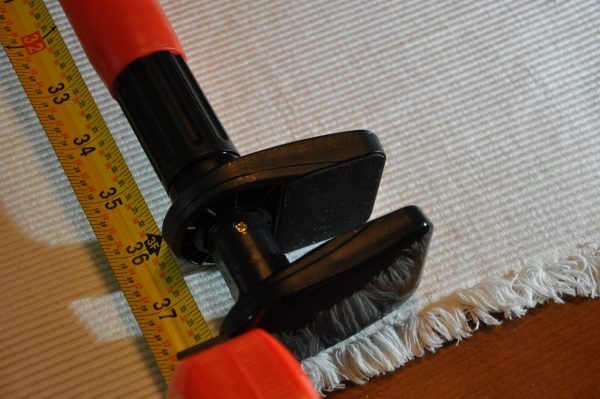 The jaws of the tablet clamp can hold any device that has one dimension between 5″ and 7.5″. My iPad Air 2 fits easily in landscape orientation. My iPhone 6s Plus can fit in portrait. The jaws of the holder are spring-loaded, with one being firmly attached to the main tube and the other pulling away. The curved jaws are lined with a resilient silicone that will prevent scratching, although, since the unit is plastic, that's not really a concern. Probably more to keep your tablet from slipping out, should you want to clamp it horizontally. I had no issue with either of my devices slipping while being held against the axis of the clamp. (One interesting design solution on the jaws – one side has a center slot for charging cable or speakers, the other jaw has two slots and a solid piece across the center. This allows for optimal placement for your device!)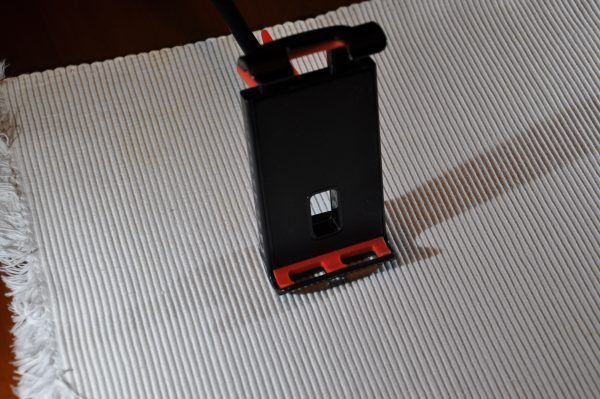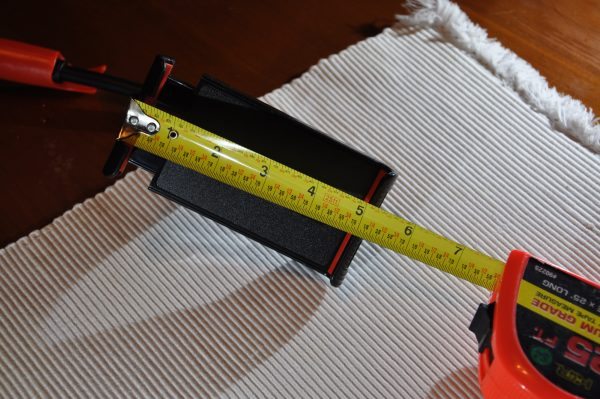 Tablets have infiltrated our lives more quickly than any tech I can remember. Smartphones, for example, were out for years, but it took the iPhone, a full 7 years or more after the term was first used, to capture the imagination (and wallets) of ordinary people. It took maybe two years after that before smartphones were everywhere. When the iPad was released in 2010 however, they were everywhere almost immediately. Similar devices were being rushed to development and release in the three months between the public announcement in January and the actual release in April. After that Holiday season nine months later, you couldn't go anywhere without seeing one. Now, it is strange to go to a restaurant or shop that doesn't have an iPad or iPhone as some part of its ordering/payment/record keeping system.)
Holding a tablet while you're using it doesn't appear to be a big problem, and it's not for short periods of time. It's when you are working on it for a long while that the problems appear. Every time I work or relax while having a stand by the chair in the living room, or beside a couch, my family tells me I'm just being lazy. But if you're watching a long video, it is very difficult to hold that iPad up for two hours. Reading an ebook or answering email in your lap for extended periods of time brings on a horrific neck ache. The EasyAcc Flexible Phone and Tablet stand can give you the freedom to work on your tablet longer, whether you're using a keyboard for long periods of writing, watching videos, or just reading the news. You have nothing to lose but your bad posture and those sore shoulders.
Source: The sample for this review was provided by EasyAcc. Please visit for more info and Amazon to order.

Product Information
Price:
$49.99 MSRP
Manufacturer:
EasyAcc
Retailer:
Amazon
Requirements:

flat surface for mounting, device needing to be held with one dimension between 5" and 7.5"

Pros:

Easy to mount and to clamp device into
Tight, yet protective clamps
Stays in place, but easily adjustable

Cons:

Not attractive
Social stigma of using a stand