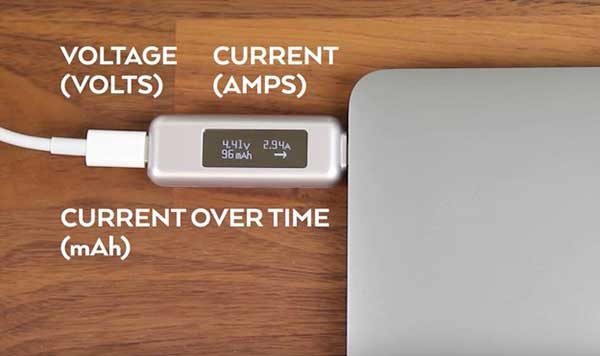 Satechi's new USB-C Power Meter is a USB thumb drive sized device with a built-in LCD display that shows voltage, amps, and mAh output from accessories plugged into the USB-C port on their laptops, tablets, or smartphones. The Power Meter has a pass through design that allows you to charge your Type-C device while monitoring power at the same time. 
This meter would make a nice addition to my geek toolbox which already contains QooPow qualMeter USB cable/charger testers.
The USB-C Power Meter is available now for $29.99 at Satechi.net and Amazon.
The Gadgeteer may receive a commission on purchases made from affiliate links on our posts.