We use affiliate links. If you buy something through the links on this page, we may earn a commission at no cost to you. Learn more.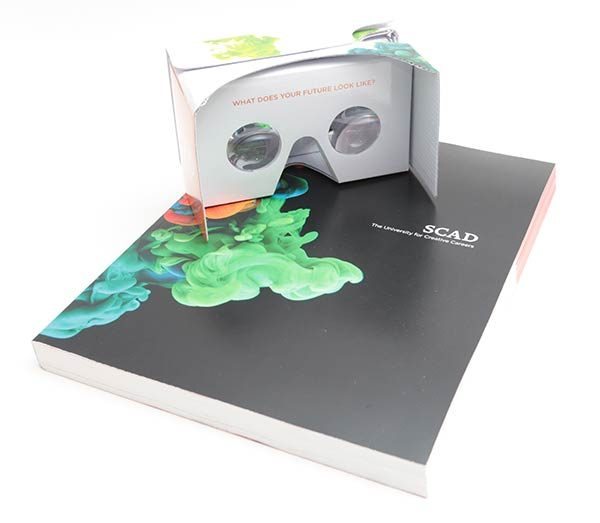 The Savannah College of Art and Design (SCAD) just released their course catalog that is unlike any college catalog that I've ever seen. The SCAD catalog has over 380 pages that come to life with AR (augmented reality) through 1,000 videos, graphics, and animations.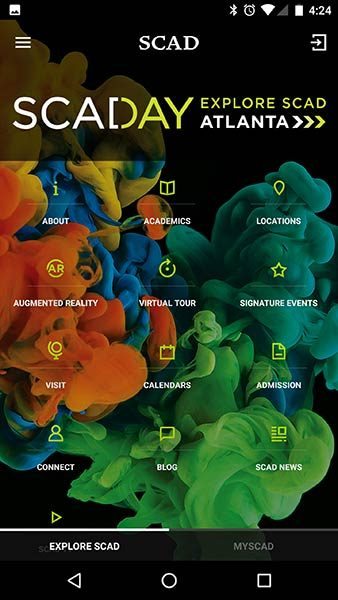 Install the free iOS or Android SCAD app and then click the Augmented Reality option in the main menu.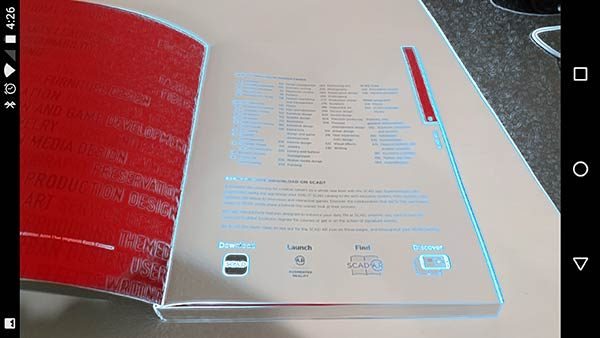 Start turning pages in the catalog while holding your phone over the page and your phone will scan the page looking for AR content that showcases SCAD's award-winning work in film, animation, fashion, architecture and more.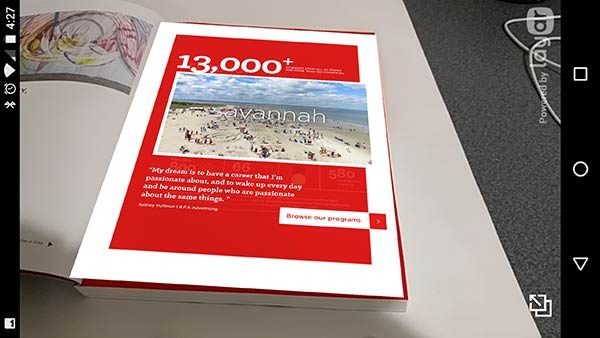 Not all pages in the catalog feature AR, but the ones that do come alive with video and other content.
If you want to explore the school without leaving your couch, you can do that too.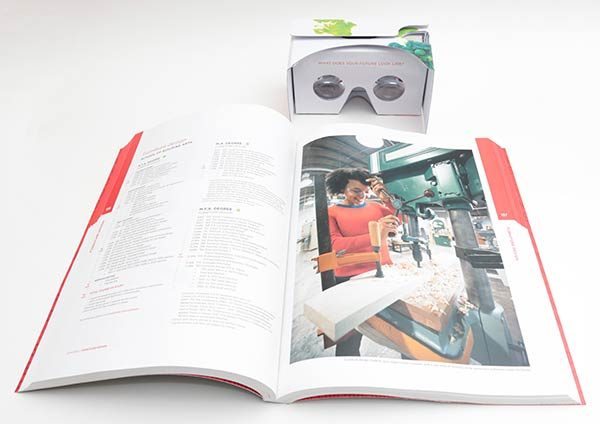 The catalog comes with a cardboard VR viewer that is fully assembled and easy to use. Just go to SCAD.edu/vr on your phone's browser, slide the phone into the viewer and hold it up to your eyes.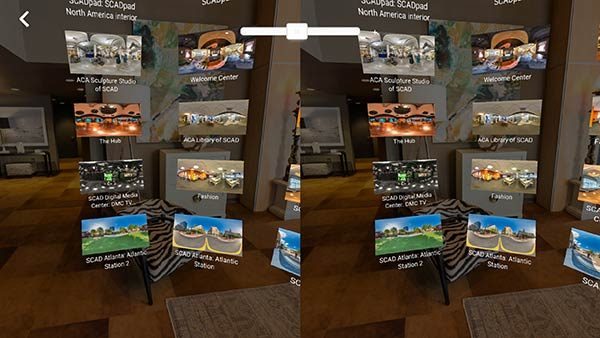 You'll be presented with an on-screen menu that will let you explore different areas of SCAD schools in Atlanta, Hong Kong, Lacoste, or Savannah.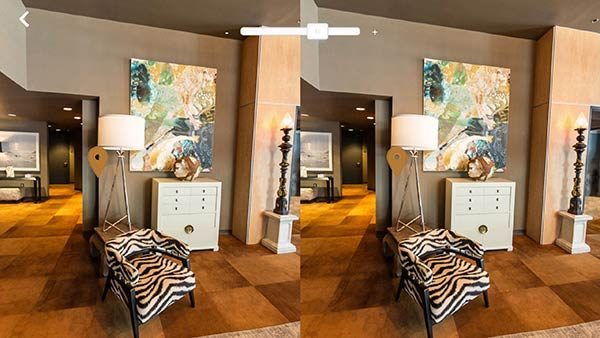 Turning your head while looking through the viewer gives you an immersive 360 degree VR experience.
This is a great use of VR and AR technology for something that's actually useful and not just entertainment.
I was also impressed to learn that the VR and AR experience including the catalog and app were designed completely by SCAD professors and students.
If you want to try it for yourself, you can go to www.scad.edu in your desktop browser and use the app as you flip through the onscreen catalog.
If you have a VR headset, head over to scad.edu/vr for the VR tour.