We use affiliate links. If you buy something through the links on this page, we may earn a commission at no cost to you. Learn more.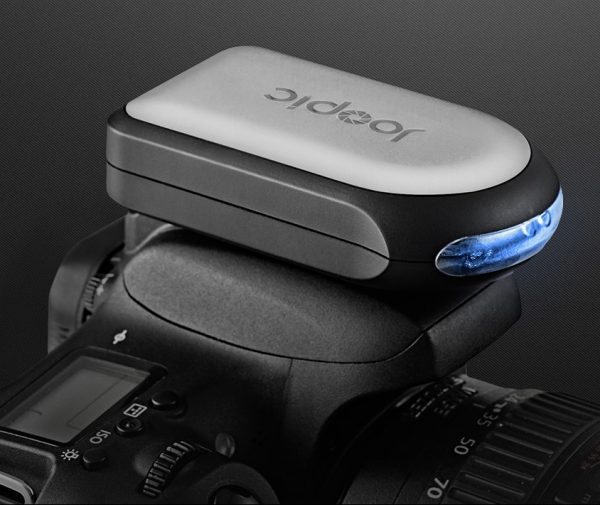 A couple of weeks ago Julie reviewed the Alpine Labs Pulse DSLR camera remote. I came across a similar item while perusing the internet and thought I would write about it. The item is the Joopic CamBuddy Pro and like the Alpine Labs device, it is an attachment to a DSLR that sits on the hot shoe and provides connectivity to the camera through an app. However, upon reading the description of the CamBuddy I was surprised how much this device was capable of. Read on to see how the Pulse and CamBuddy Pro compare.
Both the Alpine Labs and the Joopic devices allow control of exposure, aperture, and ISO, shutter release (will our grandchildren still call it that?), and remote viewing. The Joopic ups the ante with high-speed photographic composition. Joopic allows the user to take stunning photos by using sound, light, laser, or radio trigger mode. Also, whereas the Alpine Labs device is capable of connecting to 3 cameras, the Joopic device can connect up to 128, allowing the recording of bullet-time like scenes and other fleeting moments. The Joopic CamBuddy does cost about another $40 for the base unit, and more if you opt for the laser generator or radio control, but it seems that you get a lot of capabilities for that little bit of extra investment. The Joopic CamBuddy Pro may cost more once it hits full retail availability, so head over to the Indiegogo InDemand sales page if you'd like to read more or purchase this device.