We use affiliate links. If you buy something through the links on this page, we may earn a commission at no cost to you. Learn more.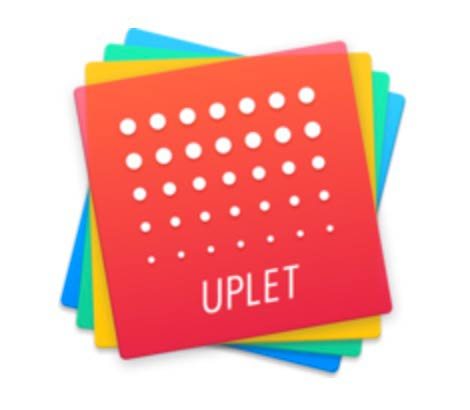 Do you have images or videos on your MacBook or iMac that you would like to upload to Instagram but you can't upload through a web browser on your computer? Transferring those images to your phone or tablet so that you can use the Instagram app will do the job, but it's not the most convenient way to do things. An alternative is a macOS app like Uplet from Eltima. This simple application will let you upload multiple images and videos to your Instagram account. Let's take a closer look at it.
What is Uplet?
Eltima's Uplet is an easy to use macOS application that allows you to upload multiple images and videos to your Instagram account from your desktop computer.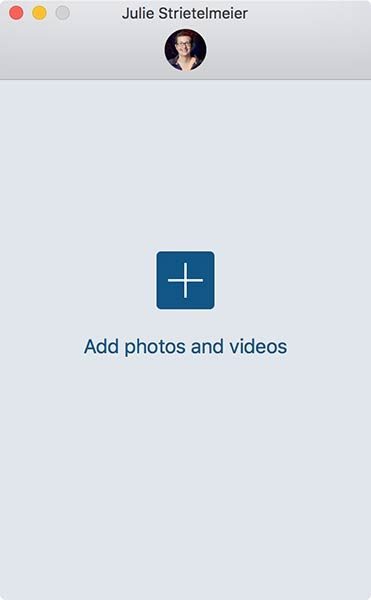 The app has an ultra basic interface as you can see from the image above. To upload images or videos, you just drag one or more to the app's window.
Uploading images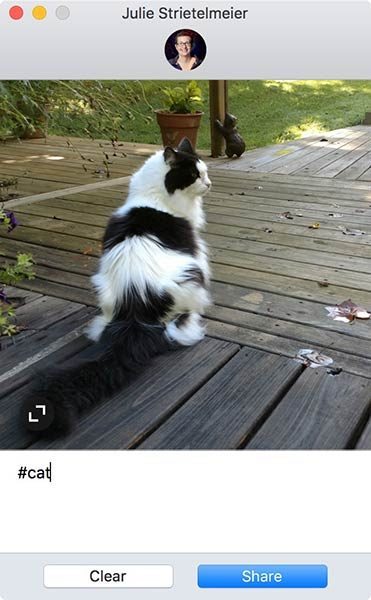 You can then zoom in or move the image in the frame to crop it. Below the image you can type in your comments hashtags.
Uplet does not have other image editing features like the Instagram mobile app. You can't apply filters or brighten the image. But since you're using Uplet on a desktop computer, you can use other desktop apps to do your image editing before you use Uplet.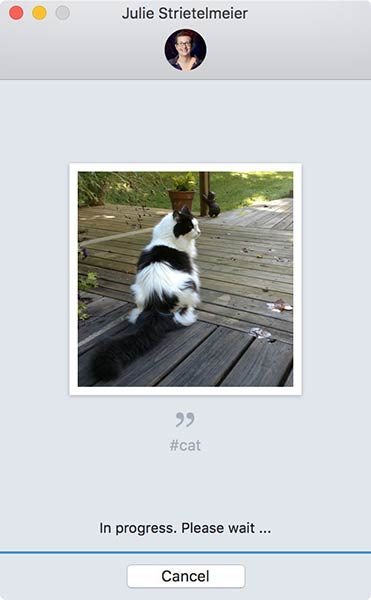 When you're satisfied with the framing of the image and your comments, you press the share button which uploads the image(s) and/or videos to your Instagram account.
Unlike the Instagram mobile app, there isn't an option to share to your other social media sites like Facebook and Twitter.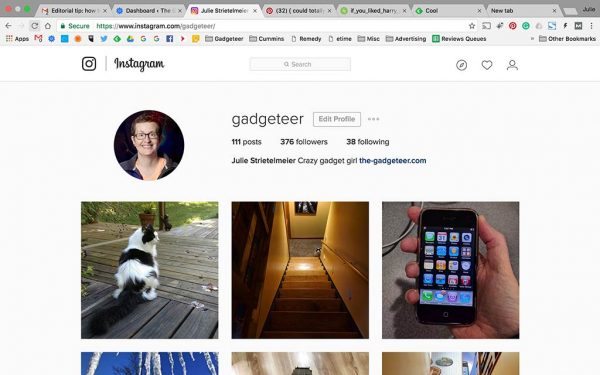 Uploads are quick and show up immediately in your Instagram account.
Uploading video
Uploading video is the same process as images but there is one important thing to keep in mind. Your video will be truncated at 60 seconds if it's longer than that and there's no way to trim the 60 sec window like you can in the Instagram app.
Final thoughts
Uplet from Eltima is quick and easy to use. It works well, but at $9.99 I think the bang for the buck is too low considering that you can't share to other social media sites and you can't edit the video length in the app. You can find other desktop Instagram upload apps that offer more features for the same or lower prices.
Source: The sample for this review was provided by Eltima. Please visit their site for more info.
Product Information
Price:
$9.99
Manufacturer:
Eltima
Pros:

Desktop software that allows photo and video uploading to Instagram
Fast and easy
Ability to upload multiple images and videos at once

Cons:

Expensive
Video truncates at 60 seconds
No sharing to other platforms like Facebook and Twitter