We use affiliate links. If you buy something through the links on this page, we may earn a commission at no cost to you. Learn more.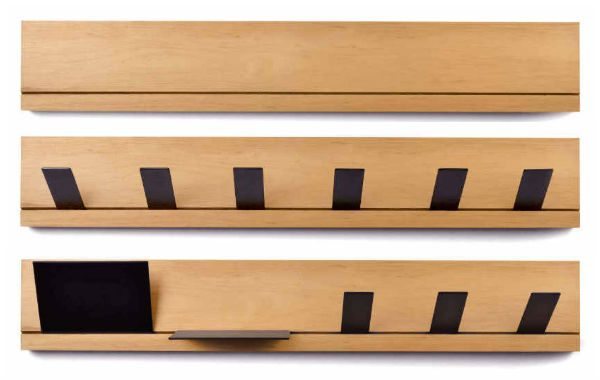 Is one of your new year's resolutions to become more organized and tidy? The Keep Track shelving system looks like a very cool way to get a jump start on that goal. The Keep Track is a wall mounted block of alder wood that has a slot for specially designed metal plates that can be used as hooks or shelves.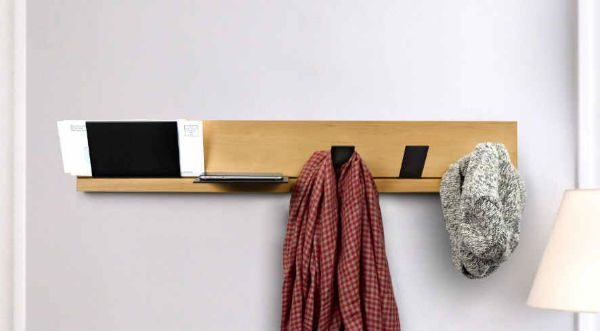 The smaller plates work great as hooks for coats, hats, bags, etc., while the larger plates can become a shelf for your keys and phone, or flip it over and it becomes a holder for your mail.
The Keep Track shelving system is available in two sets. Set one comes with 3 hooks and 2 plates and set two comes with 6 hooks. Both sets are priced at $100, but you can use the coupon code SIMPLIFYANDORGANIZE for a 15% discount. For more info visit ilovehandles.com.