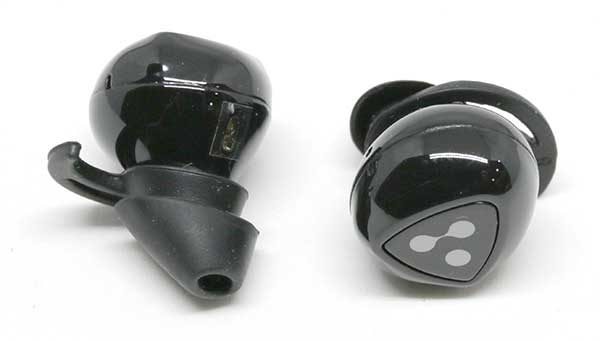 I'm on a quest to find a great sounding comfortable pair of truly wireless earbuds that I can wear for more than a few minutes without discomfort and the Syllable D900 Mini wireless earbuds that I'm currently testing show real promise for earning a spot on my favorite gear list.
What is it?
Syllable D900 Mini wireless earbuds are an upgraded and smaller version of the Syllable D900S wireless earbuds that Raul reviewed a few months ago. They are individual wireless earbuds that pair using Bluetooth 4.1 to your mobile device and to each other for complete wireless freedom.
What's in the box?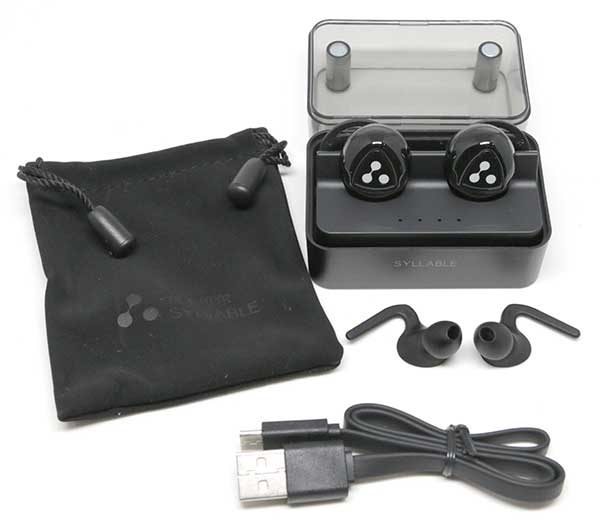 Syllable D900 Mini wireless earbuds
Battery case
Drawstring pouch
micro USB charging cable
Extra pair of ear tips
User manual
Design and features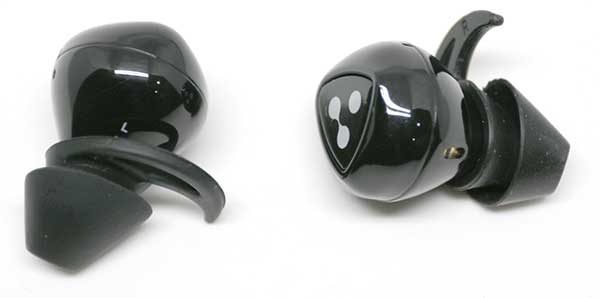 The earbuds have a shiny black plastic body with a triangular shaped button on the face that is used to power the earbud on/off, initiate pairing/syncing, answer/end calls, and pause and resume music playback. The button can not adjust volume or advance music tracks.
Each earbud has an electrical contact for the charging case, a tiny status LED and a built in microphone on the left earbud.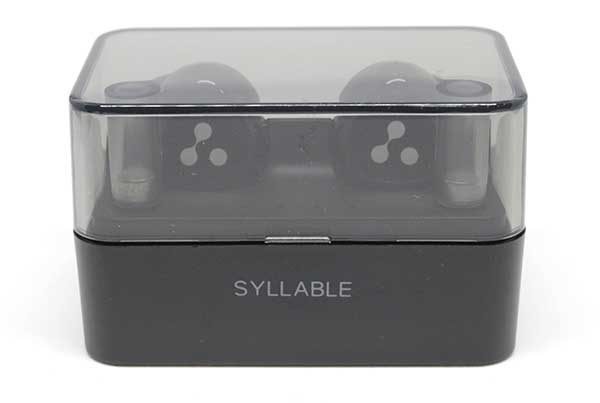 The earbuds store in a plastic hinged case that provides protection and charging when the earbuds aren't being used.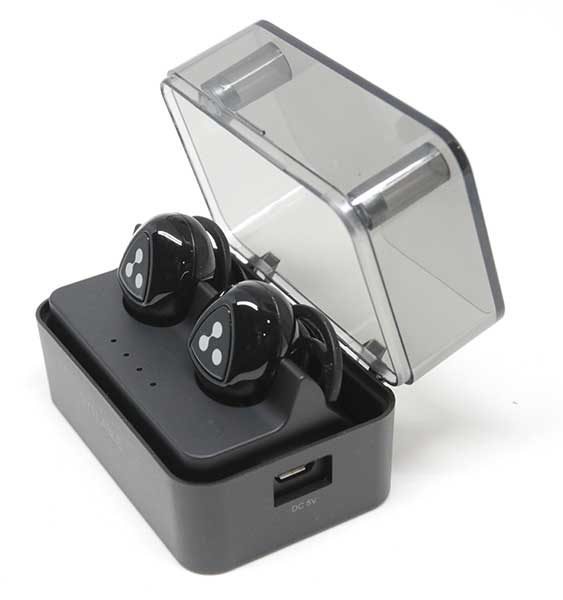 Each earbud fits into its own slot in the case and immediately starts charging when the magnetic cover to the case is closed. A row of four blue LEDs in front of the earbuds provides the charging status. A micro USB port on the side allows for easy charging.
It takes about 30 minutes for a full charge that provides up to 2 hours of continuous talk or music play. The battery built into the charging case provides 4-6 charges to the earbuds before the case itself require recharging.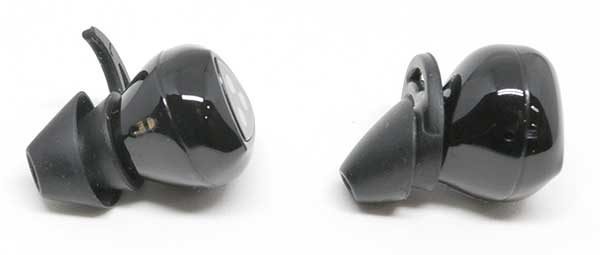 The Syllable D900 MINI wireless earbuds have Bluetooth 4.1 + EDR: Advanced Audio Distribution Profile (A2DP), Audio Video Remote Control Profile (AVRCP), Hands-free Profile (HFP) and Headset Profile (HSP).
Syllable claims that the D900 MINI earbuds are sweat proof and have a dust-proof filter. I don't sweat a lot when I'm working out, so I haven't tested this claim.
Comfort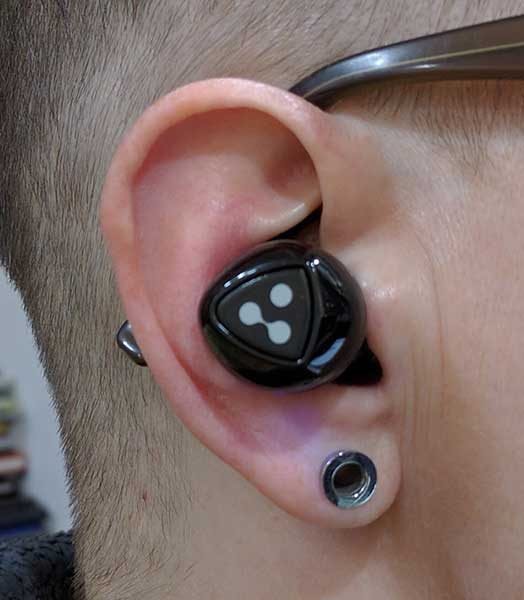 I feel like Uhura with the Syllable D900 MINI wireless earbuds in my ears. They are larger than other wireless earbuds that I've reviewed recently, but they stay in my ears even if I'm moving around during a workout. However, I haven't used them to go running mainly because I don't run 🙂
Pairing and usage
When I first paired these earbuds with my Nexus 6P, audio only came out of the left earbud which is the primary earbud. After reading the instructions, I found that you have to turn both earbuds off and then hold the button on each earbud for 3-4 seconds to turn them on and sync them to each other.
Unlike other wireless earbuds that I've reviewed recently, I've not noticed any issues with dropped sync between each bud when paired with my phone, audio sync issues in videos or any other issues. I would have to say that the Syllable D900 MINI wireless earbuds are the best performing wireless earbuds that I've tested so far.
Audio quality
The Syllable D900 MINI wireless earbuds sound best with soft acoustic and light pop types of music like:
"Can't Stop The Feeling!" by Justin Timberlake
"All We Are" by Matt Nathanson
But the earbuds don't deliver driving bass when listening to songs like:
"Sail" by Awolnation
"Bass Head" by Bassnectar
Final thoughts
Although the Syllable D900 MINI wireless earbuds aren't as tiny and cool looking as other wireless earbuds I've tested, I really like them for what matters most. They sound good for the type of music I listen to most, they easily pair with my phone and don't have the annoying syncing issues that I've put up with other wireless earbuds.
The price is also affordable, which is a big plus! If you've been looking for a pair of truly wireless earbuds, the Syllable D900 MINI wireless earbuds are my current favorite choice.
Source: The sample for this review was provided by Syllable. Please visit their site for more info and Amazon to order.
Support The Gadgeteer
:
We may earn a small affiliate commission from purchases made from buying through links on our site. As an Amazon Associate I earn from qualifying purchases. Learn more.