We use affiliate links. If you buy something through the links on this page, we may earn a commission at no cost to you. Learn more.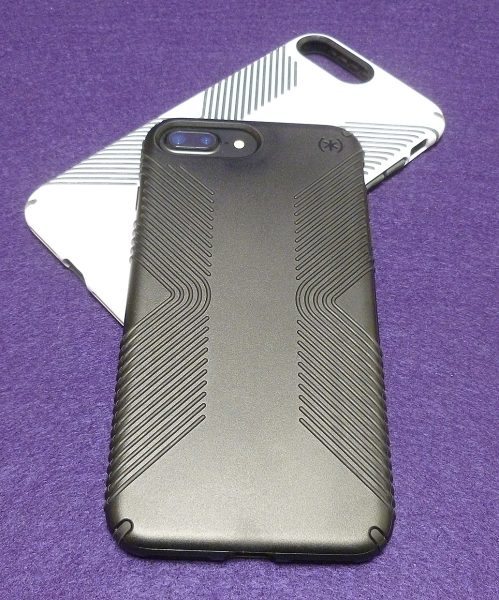 When it comes to protecting electronic gadgets, I can be one slightly paranoid customer. And when it comes to protecting smartphones, I become very  paranoid. After my iPhone was delivered, it stayed in its box until I could get to my local ATT store and choose a case. I was happy to see that the store had the new Speck Presidio case, a successor to their popular (and my personal favorite) CandyShell case. I bought white/ash gray Presidio Grip case, appropriately named because it's almost impossible for it to slip from your fingers. A few days later–as luck would have it–Speck sent me an identical black/black Grip case to review.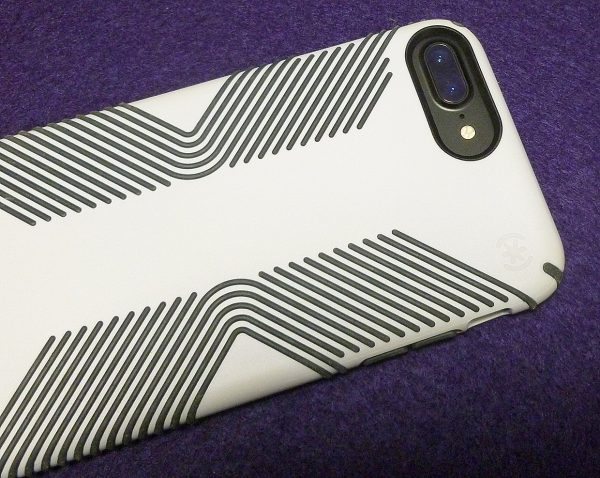 Speck has always impressed me with their smartphone cases because the models I prefer are the thinner ones that are easy to handle and have military-grade protection. That's not a bad combination at all. I like the Presidio Grip (and the CandyShell Grip before that) because they are one-piece, uncluttered, easy to attach and remove and protect my iPhone where it needs it the most—in the corners.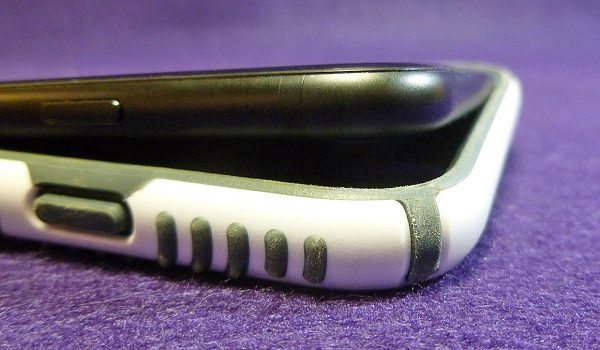 I drop my iPhone—a lot. With my iPhone 6, I had to replace the CandyShell case because the first one cracked in the corner. Some might complain about a cracked case, but not me. The CandyShell case did exactly what it was supposed to do—it sacrificed itself so my iPhone could live on. If it weren't for the case, it would be my iPhone with a cracked glass screen. Shelling out $35 to replace a case was money well spent. I expect the same, or better, performance from the Presidio case.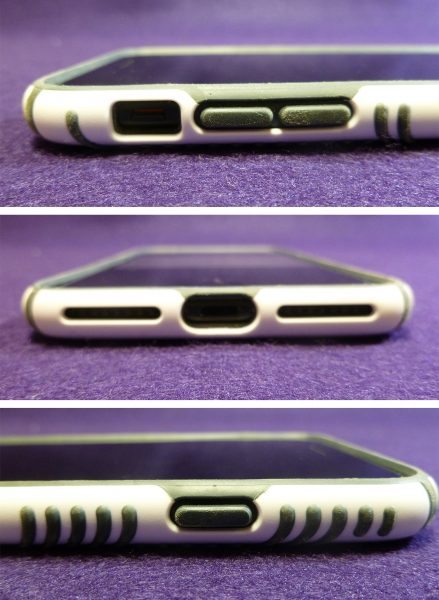 Let's address some of the features of the Presidio case one by one with my comments:
Port protection: The thickness of the case protects buttons, ports and the camera lens by making them recessed instead of being exposed to bumping or scratching.
Responsive buttons: The on/off and volume buttons are completely covered, but still easy to press. This is an improvement over the CandyShell case which could be a bit more difficult to press.
No-slip grip: As advertised, the slightly raised ribbed pattern makes it difficult for the case to slip from your hands. Even so, I've dropped my iPhone 7 a few times since using the Presidio case with no damage. For clumsy me, this case pays for itself in a couple of weeks.
Bezel screen protection: This feature can save the screen from cracks or scratches if dropped face down. Because of this bezel, I don't use screen protectors.
Impactum shock barrier: Impactum is a made-up word that refers to extra cushioning built-in to the Presidio case's corners. This extra padding provides shock dispersion that can save a screen because the corners are a screens weak spot when dropped.
Lab-tested durability: I can only assume this means that Speck cases are tested in their lab—duh. Other than the advertised 10 ft. drop test, I don't know what testing is done on Speck's cases. All I know is that if one of their cases cracks from repeated drops and your smart phone remains undamaged, that's all the testing I need.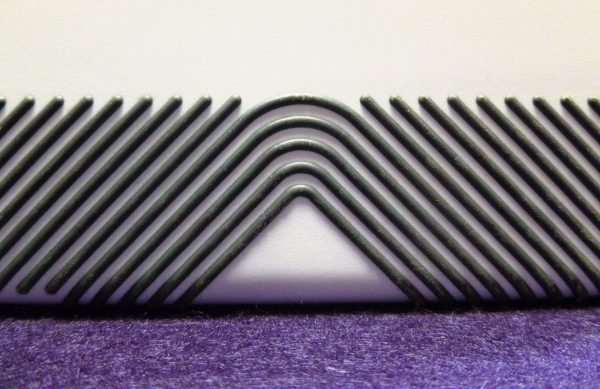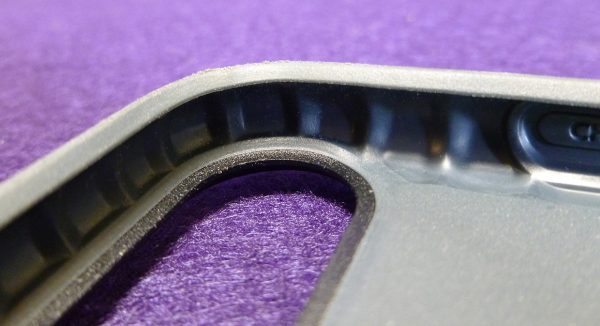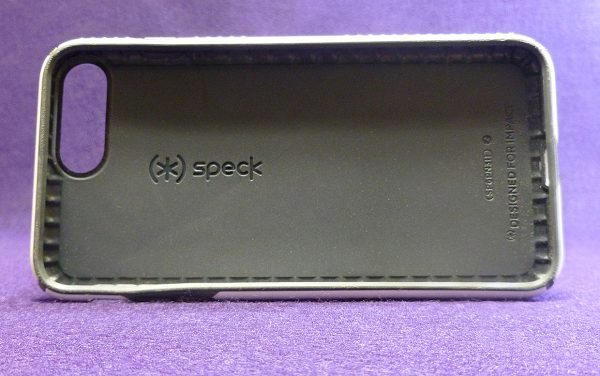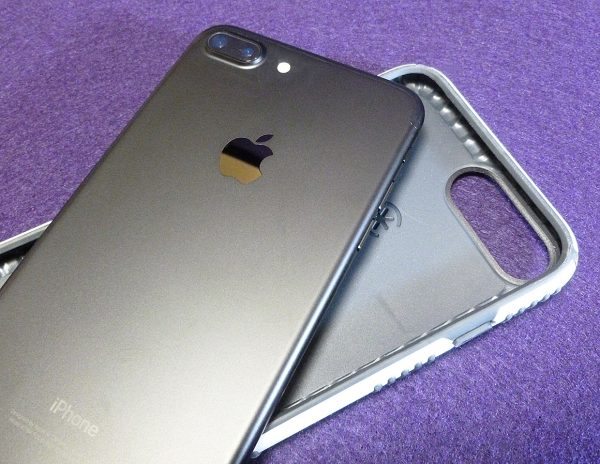 The Presidio Grip case feels good when holding. It makes the iPhone feel thicker because the case makes it thicker. However, it's not off-putting. Surprisingly, the Grip case easily slips in and out of a pocket despite its excellent gripping ability. The case holds tightly to the iPhone, yet is easy to remove. I highly recommend removing the case every few days to clean out the interior—yes, dust and dirt can work its way into a case. This can help prevent scratching to the iPhones aluminum back.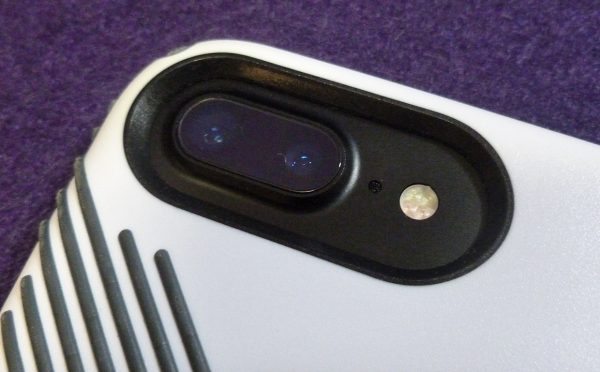 Not all Presidio cases are the Grip model. Most are smooth. Even so, the Presidio line of cases is not slippery. They come in many colors, designs and thicknesses and some protect better than others. Bottom line is that you have a choice. This review deals with the Grip model only. If you're looking for an easy to use case that also lets you still touch and feel your smartphone, the Speck Presidio cases can be a good investment—especially if you're a klutz like me..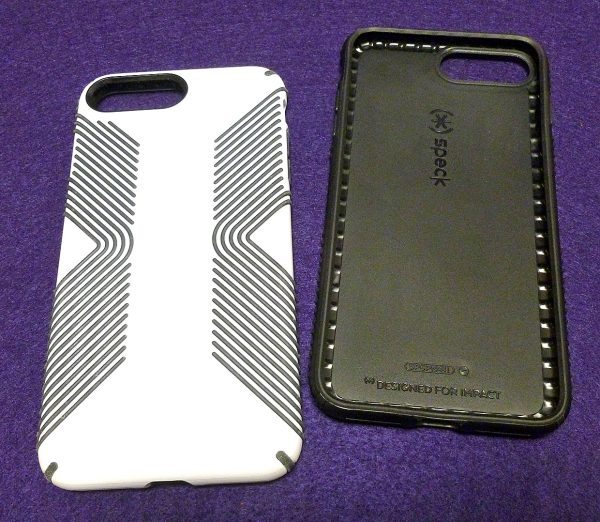 The Speck Presidio Grip is available now from Speck and sells for $39.95 US.
Source: The sample for this review was provided by Speck. Please visit their site for more information and Amazon to order.