We use affiliate links. If you buy something through the links on this page, we may earn a commission at no cost to you. Learn more.

A few years ago, digital photo frames were really popular, but I haven't seen them advertised that much recently. That's why I'm not sure the Joy Album dedicated photo viewing device is a compelling family gadget. It does look nice with its wireless tablet form factor that features a magnetic wireless charging stand, 13.3-inch touch screen display and stereo speakers. And the fact that you can import your photos and videos from Facebook, Instagram, Dropbox and Google Photos is a plus too.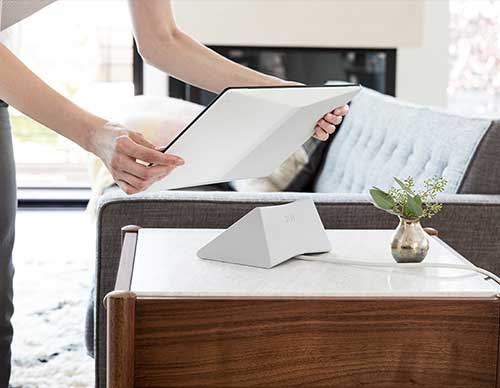 But from the sparse info on their website, I can't tell how much internal storage the device has. It does come with 10GB cloud storage account though. Then there's the $299 price tag. I think I'd rather put that kind of money towards a large tablet which can do more things like play games, double as a TV and web surfing device.
The Joy Album is currently up for pre-order and will not ship until next summer (2017). For more info visit joy.co