We use affiliate links. If you buy something through the links on this page, we may earn a commission at no cost to you. Learn more.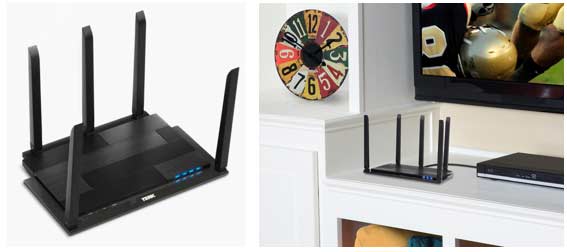 The new TERK Trinity XTEND Antenna not only helps blanket your home with fast WiFi coverage by extending your router's signal, but it also offers those of you who are thinking of cutting the cord with your cable or satellite TV company an amplified indoor HD antenna in the same device enabling you to watch your favorite OTA shows from channels like FOX, ABC, CBS, NBC, CW, PBS and Univision for free.
"Streaming and cord-cutting have never been hotter," says Ian Geise, President, TERK. "Consumers have never had more options and control over their home entertainment than they do now. Still, consumers can have unpleasant surprises when they finally venture out into this brave new world. HD reception can be challenging in many environments, and plenty of Wi-Fi networks are not necessarily ready for the streaming spotlight. By combining a Wi-Fi extender into our TERK Trinity antenna, we're giving cord cutters and cord nevers best-in-class HDTV reception and the strongest possible Wi-Fi signal from their router to their streaming devices, in a single, small, stylish device they can mount to a wall or sit on any flat surface."
The TERK Trinity XTEND is priced at $89.99. For more info visit Trek.com.