We use affiliate links. If you buy something through the links on this page, we may earn a commission at no cost to you. Learn more.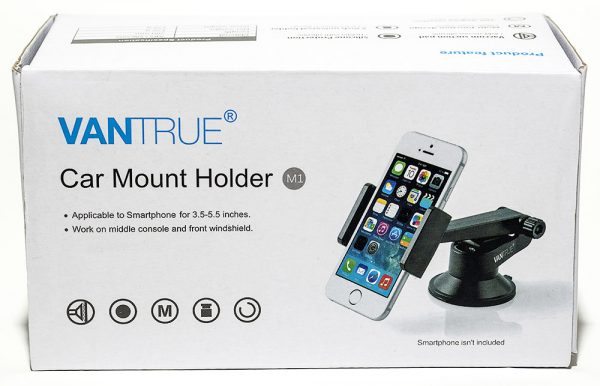 Most phone or GPS mounts for your car tend to be your standard windshield mount type but sometimes you may not favor them on your windshield since it may get in the way of your view. The Vantrue M1 Car Mount Holder not only can be used on your windshield but can also be attached on your dashboard as well. Plus, it has a few extra features that make this car mount stand out from the rest.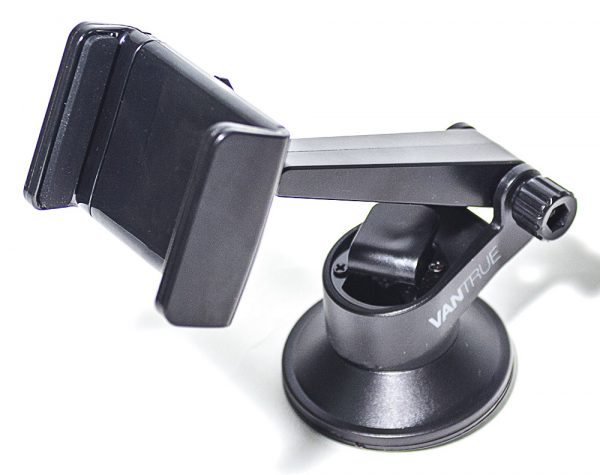 The M1 car mount is unique in that it offers a 360° rotation so that you can virtually swivel the mount in any position. It also offers an articulated arm that allows you adjust the height of your device by moving it up or down and with the use of the M1's 360° rotating holder you can choose any angle between landscape and portrait view. Also, depending on where you position the articulated boom arm, you can have the choice of sitting your device about a couple of inches closer or further from you just on how you position the swivel.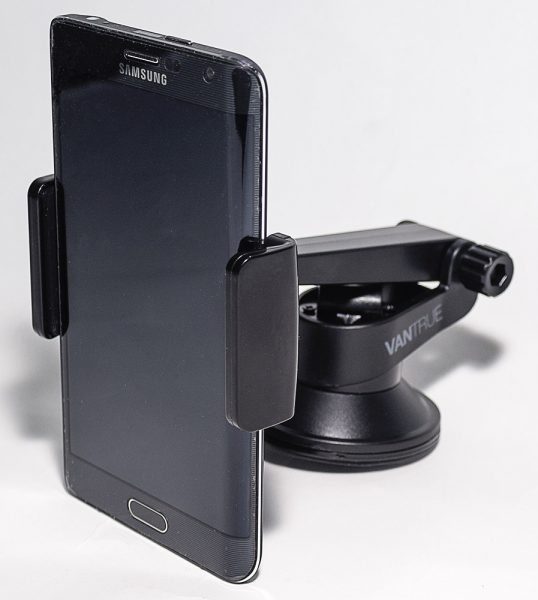 A nice feature about the M1 car mount is its ability to accommodate larger Android and iOS smartphones such as the Samsung Galaxy Note 5 or the iPhone 7. The adjustable springy phone holder can hold phones with screens ranging from 3.5in to 5.5in and that's also with most phone cases on. The holder has a tight enough grip on my phones and my phones never came loose. And if you are wondering about mounting your phone in the holder with one hand, I found that with a little finesse, I could get my phone mounted with one only hand but I still needed two hands to remove the phone from the holder.
But a better feature of the Vantrue M1 is the gel suction cup base. It is super sticky so not only can it stick to your car's windshield but it can also adhere to your car's dashboard. Keep in mind that the ideal dashboard is one that is smooth without any rough textures so it that the suction cup has a tight seal. But the sticky gel material of the suction cup helps to make a tight grip on the dashboard.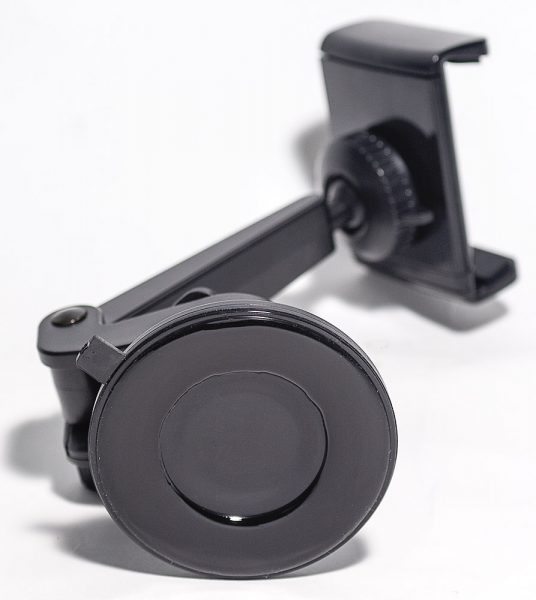 I placed this mount on my car's dashboard and mounting was really easy. There is a locking lever at the base to help give it a more secure grip. Since the first time I have mounted the M1 to my dashboard it has been stuck to it and has not fallen off or become loose. It has kept the suction this whole time.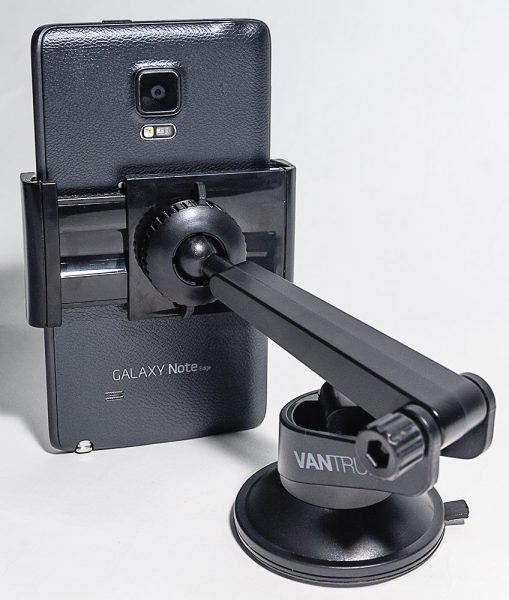 However, with the gel material of the suction cup I can rinse it off with water and a tiny bit of dishsoap to "reactivate" the stickiness of the pad if I feel the suction cup grip gets weak. The material is similar to those sticky stretchy hands that you get in gumball machines. If those get dirty and lose their stickiness you just wash and rinse with warm water and dishsoap and they are as good as new. It's the same principal with the M1's sticky suction cup pad. Just clean it and it should be sticky to use over again.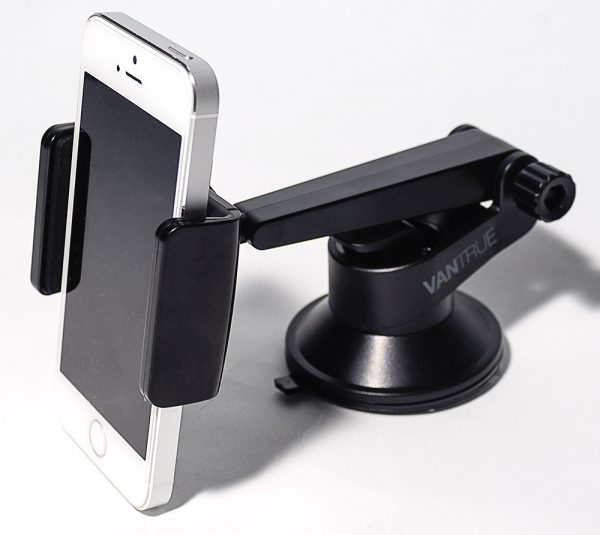 This has to be one of my favorite car mounts that I have used. I really like that it can accommodate phones with larger screens and the 360° swivel is very useful too. But what I like the most is the ability to attach the mount to my dashboard thanks to the M1's super sticky suction cup pad. The windshield on my Hummer H3 is narrow and the dashboard isn't like most dashboards because it lays really flat so I prefer having the car mount on the dashboard and off my windshield.  And with the Vantrue M1 Car Mount Holder, it allows me to do that.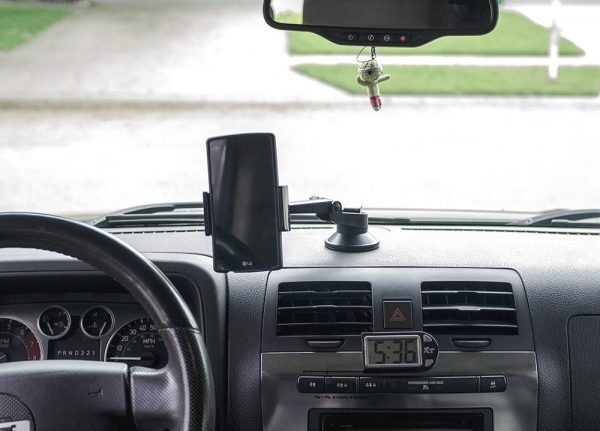 So, if you are looking for a car mount with an option to attach to your dashboard plus having a 360° swivel then the M1 from Vantrue would be a perfect addition for your car.
Source: The sample for this review was provided by Vantrue. Please visit their site for more info and Amazon to order.