We use affiliate links. If you buy something through the links on this page, we may earn a commission at no cost to you. Learn more.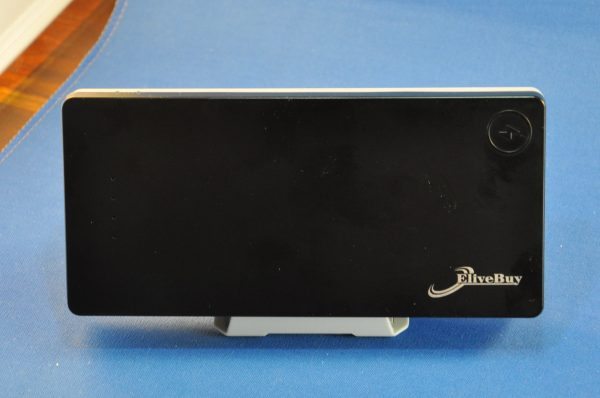 In the world of portable USB chargers, there has been one constant: every one that I've seen uses a microUSB port for charging. Doesn't matter if it's a device dedicated to an Apple product that uses a Lightning connector, or even the older 30-pin connector. Charging them meant you had to have a USB to microUSB cord around. But no more! EliveBuy has recently released a 20.8 amp hour battery that can be charged via microUSB OR Lightning! When Julie put it out for us to fight over – um, I mean – ask nicely if we might be chosen to review, I was pretty fast on the reply. I was given the nod, and have been using it for a few weeks now, so let's view the results.
Note: Photos may be tapped or clicked for a larger image.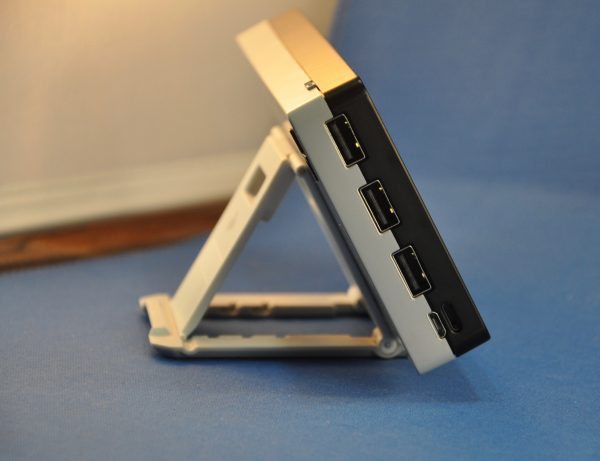 On the surface, the EliveBuy iMiX 20800mAh external battery pack is typical of larger battery packs: 3.25″ x 6.75″ X 1″, about a pound in weight, with three smart USB ports for charging up to 5V/2.4A each, LED power indicators, and a microUSB input port. But just above that last port is a standard Apple Lightning port for charging!


Now that battery packs like this are becoming ubiquitous, manufacturers are paying attention to the details that will set them apart from their competitors. Elivebuy has this unit in three color combinations. I was sent the black and white model, but there is a black and red model, and a blue and yellow one, too. (Think flag of Sweden colors.) They have also added internal enhancements, like over-charge and over-discharge circuitry, and lead-free, mercury-free, and cadmium-free manufacturing.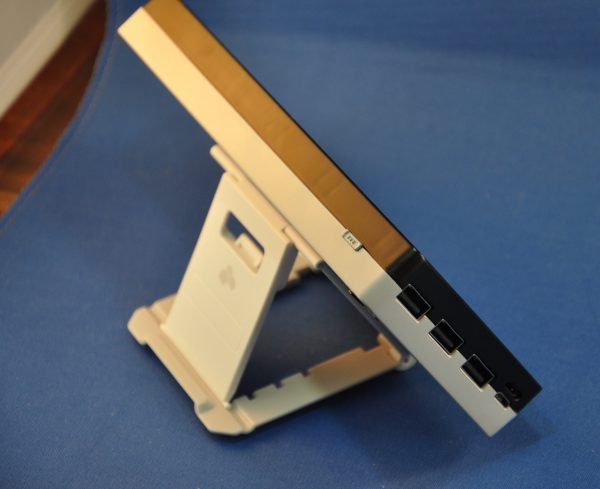 I used the EliveBuy iMiX 20800mAh external battery pack to recharge several different devices, from iPads to Bluetooth headphones, while the devices were in use or not, and was unable to tell any difference in charging speed between this battery and either my highest level battery pack or the standard charger that came with my iPad. If anything, some devices charged a little faster, due to the updated smart-charging circuitry.
The EliveBuy iMiX 20800mAh external battery pack, while not really unique as a charger, quickly became my favorite, because I never had to find a USB to microUSB cable and figure out which orientation that blasted little plug uses. I just use one of the lightning cables I have for my devices in probably every room in the house.
If you have iDevice chargers everywhere, or if you travel with them more than anything else, you'll appreciate having the Lightning charge option. If you don't, it's still a nice battery pack. And, in case you're with an Apple-oriented friend and need to top off your battery pack, you'll be ready for it.
Source: The sample for this review was provided by EliveBuy. Please visit their site for more info and their store on Amazon.