We use affiliate links. If you buy something through the links on this page, we may earn a commission at no cost to you. Learn more.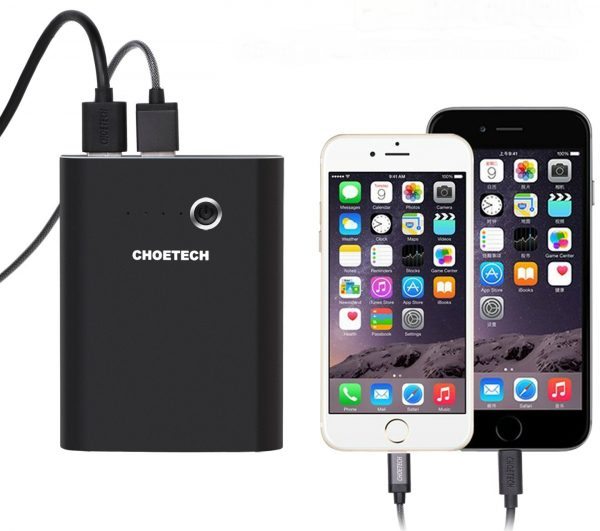 I don't think I can ever have enough power banks. Between phones, tablets, and Bluetooth headphones, I have a constant need for backup power sources.
While I do have a handful of power banks, I often forget to recharge them after I use them. For that reason, I like to have a couple of power banks in my arsenal to increase the odds one is fully charged.
I was recently given the opportunity to review a Choetech Quick Charge 3.0 power bank and see how it stacks up to others I've previously reviewed.
The power bank is relatively small at 3.03 inches x 3.94 inches x 0.87 inches; yet, it has a 10,400 mAh capacity. You'll be able to fit it in your pocket and still be able to recharge your phone several times; it's the perfect combination of power and size.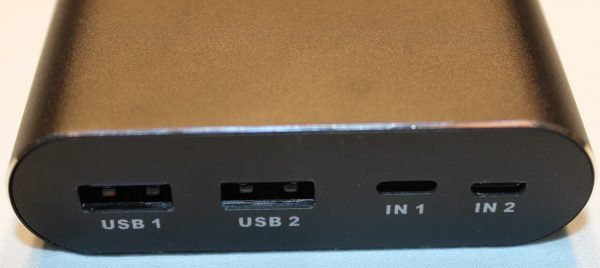 Most power banks I've seen have either a lightening cable input or a micro USB input; however, this power bank has one of each. This is a great feature; whether you're an Android user or iOS user, you'll never have to worry about bringing an extra cable.
The power bank also has two USB outputs, allowing you to charge multiple devices at once.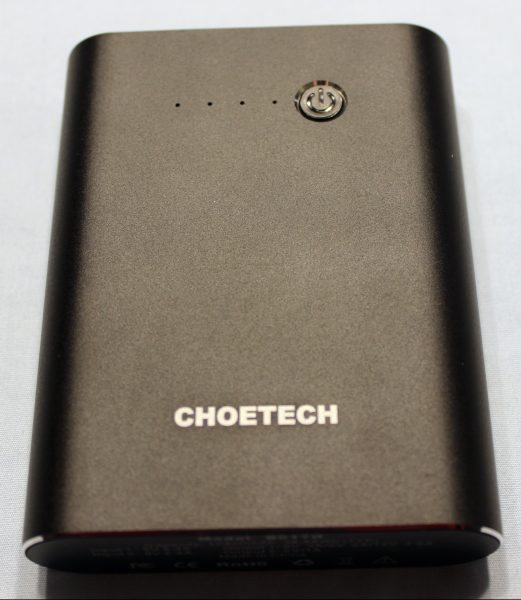 The top of the power bank has a power button and four LED indicators.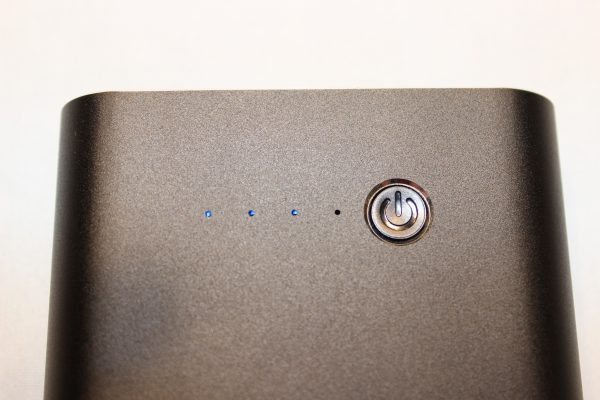 Each lit LED represents approximately 25% battery life.
There isn't much else to the design of the power bank, just some branding and technical information.
The best thing about the power bank is it is Quick Charge 3.0 compatible. For those who don't know, Quick Charge is a Qualcomm technology that can "refill the battery of enabled devices up to 4X faster than with conventional charging."
There have been three generations of Quick Charge, each with different capabilities.
Quick Charge 1.0 could provide 5 volts at 2 amps. Quick Charge 2.0 could provide 5, 9, or 12 volts at up to 3 amps. Quick Charge 3.0 now uses what they call "Intelligent Negotiation for Optimum Voltage". It automatically optimizes the power transfer rate and works with any voltage between 3.6V to 20V.
Quick Charge 3.0 is backwards compatible with 2.0 and 1.0, which is good, because as of now, there are only five 3.0 compatible phones on the market. (For more information on Quick Charge technology and a list of compatible phones, go to Qualcomm's website.)
If you do have a Quick Charge compatible device and want to take advantage of it, you have to plug your charging cord into "USB 1". The other output only provides standard charge rates.
I tested the power bank on my Samsung Galaxy S7 Edge, which is Quick Charge 2.0 ready. I already own a Quick Charge wall charger and car charger, so I've previously experienced Quick Charge speeds. While testing the power bank, I found it charged my S7 Edge at the same rate as my other Quick Charge devices.
I really liked the Choetech power bank. The design is a bit utilitarian, but it's a great combination of size and power. You'll be able to slip the power bank into your pocket with the knowledge that you'll be able to recharge your phone multiple times.
The power bank is $29.99; it isn't the most affordable power bank I've reviewed, but I think the Quick Charge 3.0 feature makes it worth the price.
Although no iPhones are Quick Charge compatible, most – if not all – current flagship Android phones have Quick Charge 2.0 compatibility. I would imagine most upcoming models will have 3.0 compatibility.
The Choetech power bank seems like a great buy to me; it's compatible with current generations of Quick Charge phones, but won't need to be replaced when the upcoming generation is released.
Source: The sample for this review was provided by Choetech. Please visit their site for more information and Amazon to order.