We use affiliate links. If you buy something through the links on this page, we may earn a commission at no cost to you. Learn more.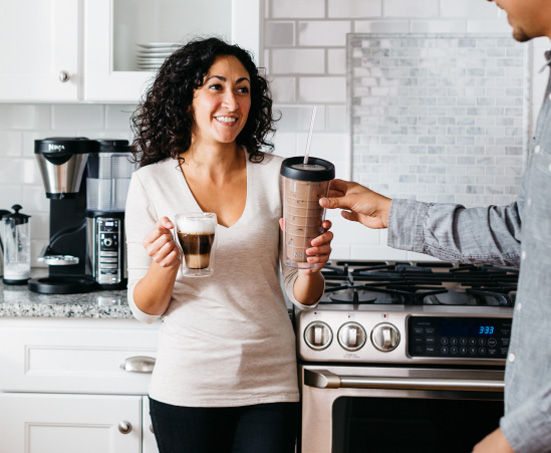 Hi, my name is Bill Henderson and I'm an addict. I confess, I am a coffee addict. Ironically, I don't drink it for the caffeine kick. Caffeine has no effect on me. I drink it for the taste. I like coffee. Currently my household uses a Keurig style maker made by Cuisinart. It's a basic coffee maker that's limited by whatever coffee/tea you put in its basket. Ninja—known for their blenders—has topped that with the new Ninja Coffee Bar, a veritable coffee maker on steroids.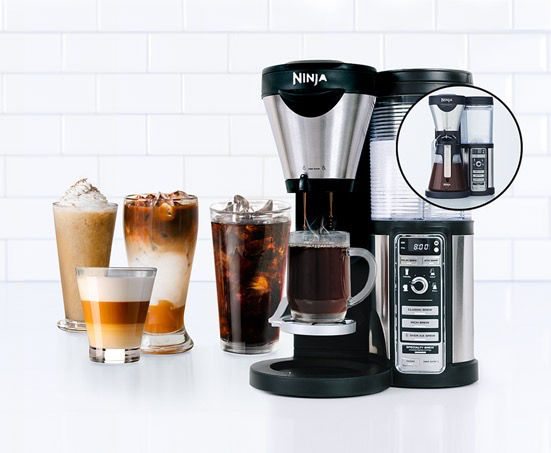 Ninja states that the Ninja Coffee Bar will turn your counter-top into the best coffeehouse in town. Only a full review can test that claim, but the Coffee Bar does brew many styles of coffee in many sizes. Do you like iced coffee? You can increase the coffee concentration to compensate for melting ice to help prevent it tasting watered down. Fancy yourself a barista? The Coffee Bar lets you concentrate the strength of the coffee resulting in coffeehouse-styles that hold up to extra milk, flavorings and other espresso tricks that Ninja says will impress even yourself.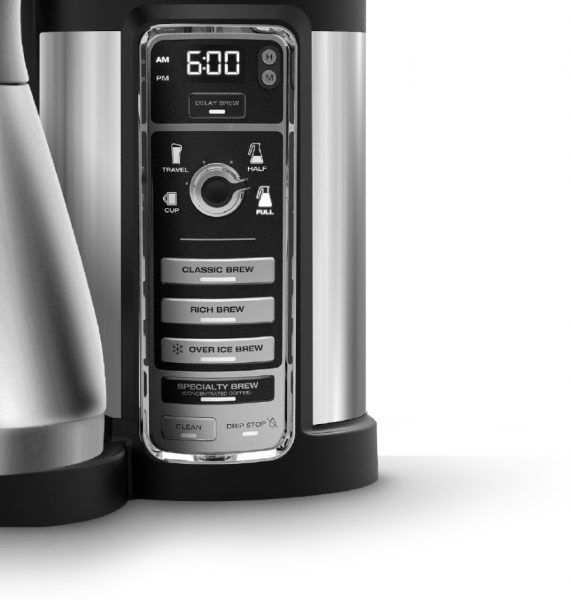 The Coffee bar has what Ninja calls Auto-iQ One-Touch Intelligence, which draws the right amount of water needed based on the brew size (from cup to travel mug to carafe). Plus, there is Thermal Flavor Extraction technology that unlocks the full flavor potential of your favorite ground coffee.
The Coffee Bar includes a brewer, a double-walled vacuum-Insulated stainless steel carafe, glass carafe, warming plate, removable water reservoir, brew basket, timer, and 40 coffee recipes. It can be pre-programmed for daily brewing. Many accessories are available, such as oversized carafes, travel mugs, frother and permanent filters.
The Ninja Coffee Bar sells for $150 US at www.amazon.com. Visit www.ninja.com for more information.