We use affiliate links. If you buy something through the links on this page, we may earn a commission at no cost to you. Learn more.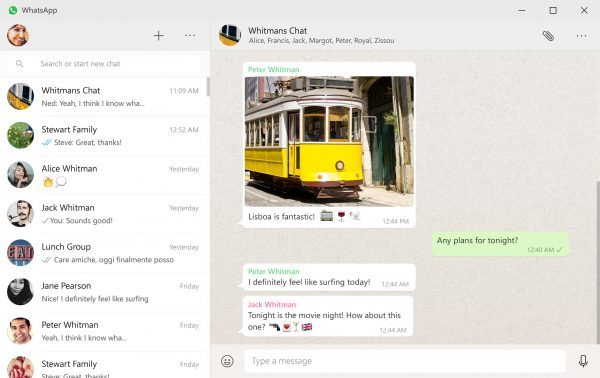 Whatsapp, one of the most popular cross-platform mobile messaging services, has finally released a companion desktop application for OSX and Windows. To use it, Whatsapp must already be set up through your phone. After installing on your desktop, simply scan the QR code through the mobile app and setup is done. You can view your prior chats and start new ones with other contacts already using the service (this information is synced from your phone). In addition to messages, you can also send documents, photos, and sound clips. Voice calling is not supported.
So much of our communication revolves around mobile messaging nowadays, and I've been a big proponent of Apple's iMessage because it allows me to seamlessly continue conversations from my laptop through the OSX app. This was unfortunately limited to conversations with other iMesasge users, so it's really exciting to see a cross-platform app offer the same versatility. Download Whatsapp here.