We use affiliate links. If you buy something through the links on this page, we may earn a commission at no cost to you. Learn more.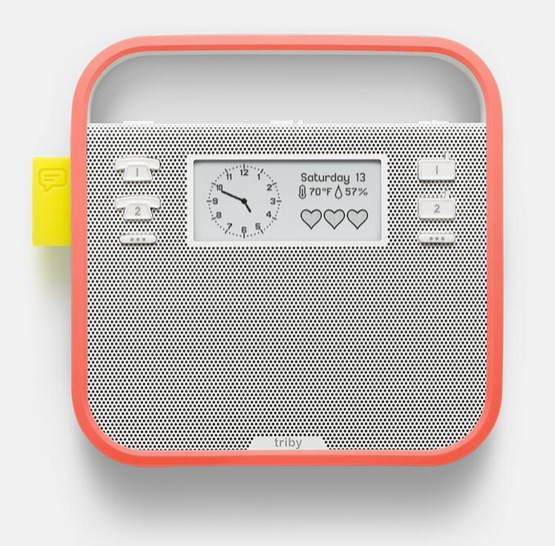 The Alexa voice service has been set free from the confines of the Amazon Echo, Echo Dot and Tap devices and is now available in the Invoxia Triby. On its own, the Triby looks like a portable radio or Bluetooth speaker. It's actually both! It has a built in carrying handle, control buttons and an easy to read e-paper display. This device has been available for awhile now, but as of today, it will work like an Amazon Echo device that is constantly listening for your questions and commands. Triby has built-in magnets that let you stick it to the side of your refrigerator making it the perfect addition to your kitchen. Tell Triby to play your favorite internet radio station, Spotify play list or asking it questions like "how many tablespoons are there in a cup?" The device can run for up to 2 weeks on a charge and using the companion app on your iOS or Android device, you can send handwritten notes and doodles right to the Triby's display, making it a family message center. Triby can also be used to make hands-free and free internet calls to your family network with no subscription plans. Triby has an MSRP of $199 for the grey version and $209 for the red, yellow or blue versions. Visit invoxia.com for more info and Amazon for a lower price and order.
I'll have a full review of the Triby soon!