We use affiliate links. If you buy something through the links on this page, we may earn a commission at no cost to you. Learn more.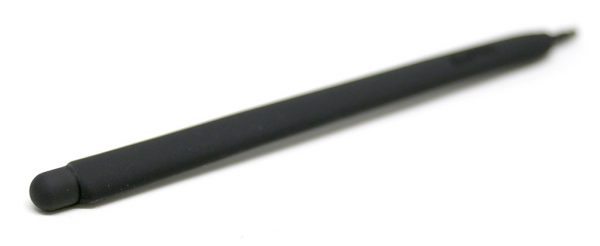 The StylusFlex is new Kickstarter project that is currently seeking $10,000 funding. It's just a boring capacitive stylus you say, who cares? Well, hold on a sec. It's not "just a boring stylus". The StylusFlex has a few tricks up its sleeve. Let me show you.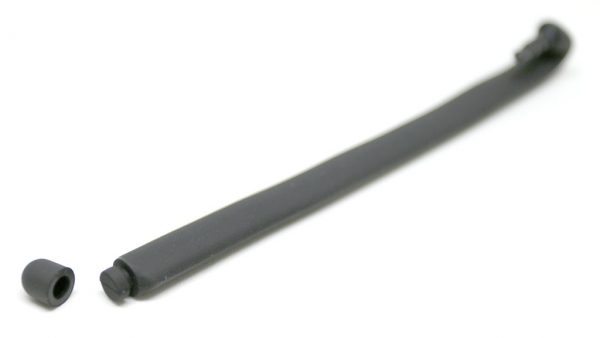 The StylusFlex will be available in pearl white, obsidian black and glacier gray. It has an oval shaped body with a soft rubber-like covering on the outside and it works just like a normal stylus.
I had no problem using the StylusFlex to draw and tap icons on my phone and tablet displays.  The stylus tip is easily removed so that it can be replaced if it ever becomes worn out or damaged.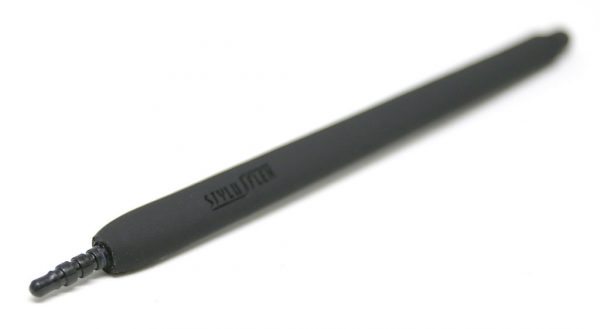 On the opposite end of the stylus is a plastic plug that has been designed to fit into your mobile device's 3.5 mm headphone jack.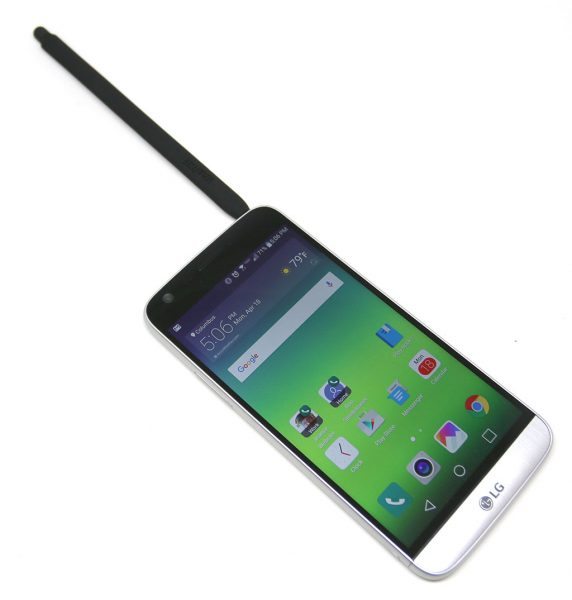 Look, it's an antenna for your smartphone! Ok, not really… But the StylusFlex has been designed to fit into the headphone jack so that it's always with you  when you need it. Of course you won't want to carry it around with it sticking straight out of the headphone jack. That's where the "flex" part of the StylusFlex comes in.

Just bend the stylus back out of the way and behind the phone and it will stay there.
It's interesting to note that the entire body of the stylus can be used to interact with the phone's display.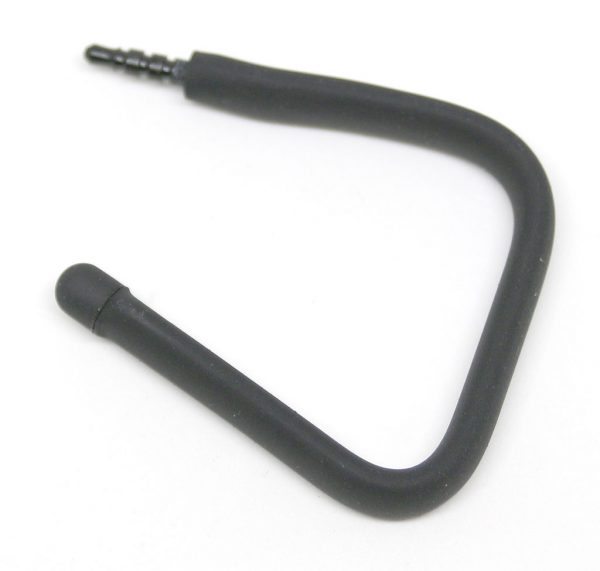 You can bend and unbend the StylusFlex into different shapes that will let you use it to hang the phone, as a handle, or use it as a device stand.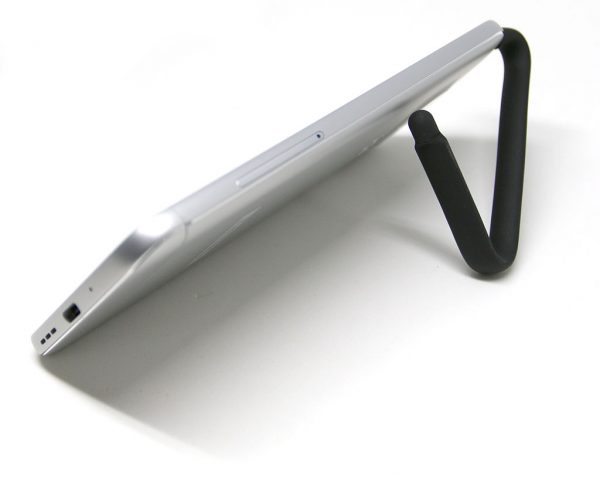 The StylusFlex looks and performs like many styluses that you've used in the past, but the ability to convert into a hook, a stand and to remain plugged into your phone for easy retrieval makes it more versatile than other styluses. You just have to ask yourself if the $15 early bird pricing and $20 regular pricing justifies that extra feature. If the crowdfunding project is successful, the stylus will be shipping in October of this year.
Source: The sample for this review was provided by StylusFlex. Please visit their Kickstarter page for more info and to pledge.

Product Information
Price:
$15 - $20 for one stylus
Manufacturer:
StylusFlex
Retailer:
Kickstarter
Pros:

Connects to headphone jack
Can be bent to create a stand
Replaceable tips

Cons: