We use affiliate links. If you buy something through the links on this page, we may earn a commission at no cost to you. Learn more.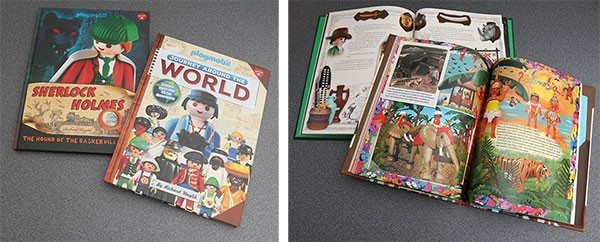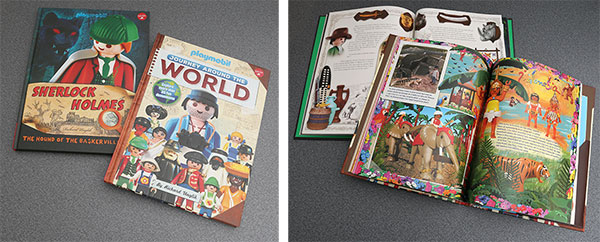 If you're trying to get your children more interested in books instead of TV and video games, how about checking out these fun titles featuring Playmobil figures. Sherlock Holmes: The Hound of the Baskervilles (Playmobil) by Richard Unglik is a hardbound book with 96 color pages. Richard Unglik, a professional photographer, has recreated the world of Sir Arthur Conan Doyle's Sherlock Holmes mystery novel using Playmobil figures and scenery. Introduce your kid ages 6 to 12 to this classic story featuring the famous detective Sherlock Holmes with several pages that fold out to show large scenes. The book is priced at $19.95 and is available though Amazon.
If mysteries don't excite your kids, how about learning fun facts about the countries of the world? Journey Around the World, also by Richard Unglik, takes kids ages 7 to 10 on a trip to 30 different locations in this hardbound 64 page book that features full color photographs using Playmobil figures and scenery. Kids will have fun learning about people, their cultures and habits as they are flipping through this fun illustrated book which even includes a large map pull-out of the world that they can hang on their wall. The book is priced at $19.95 and is available though Amazon.