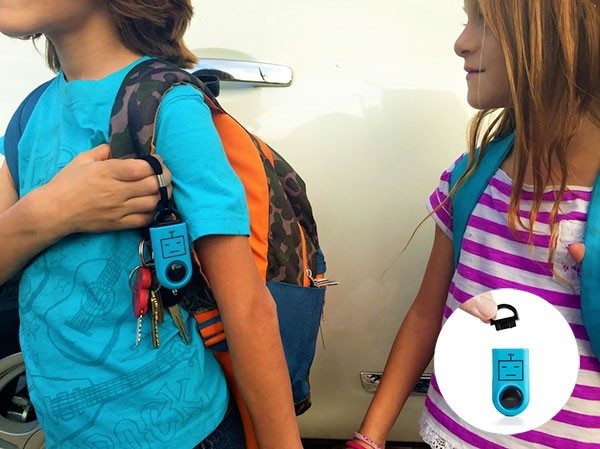 Personal safety devices can be bulky and hard to use, but the Sound Grenade from ROBOCOPP has been designed like its namesake, the grenade. It's a small device weighing only one ounce that can be clipped to a bag, keychain, clothing, etc. When you pull the pin it will produce a 120 decibel alarm that's as loud as an ambulance siren. This personal safety device will give you more confidence and could help scare away a mugger or other violent attacker including animals. It's loud enough to be heard from as far away as 150 feet, so it could also be used as a locating device if you're lost in the woods. The Sound Grenade runs on batteries and will sound the alarm for up to 30 minutes once the pin is pulled (and the batteries will last up to 1 year if the pin isn't pulled). In case you're wondering, the pin is very unlikely to come out accidentally. It takes an intentional, firm tug to get it out and has been designed as a jagged, three-riveted sort of key, for that exact reason. The Sound Grenade is TSA accepted and can even work under water. The Sound Grenade is priced at $19.99 and is available now from ROBOCOPP.
Support The Gadgeteer
:
We may earn a small affiliate commission from purchases made from buying through links on our site. As an Amazon Associate I earn from qualifying purchases. Learn more.