We use affiliate links. If you buy something through the links on this page, we may earn a commission at no cost to you. Learn more.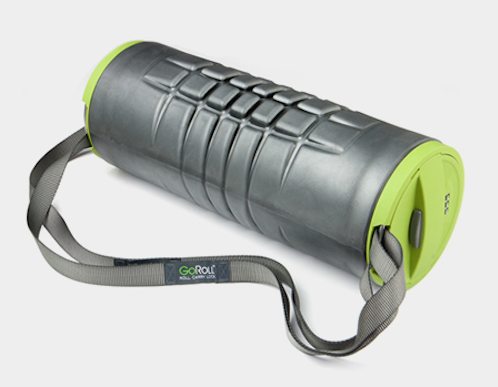 Some fitness experts have pointed out you really don't need super fancy equipment to get into shape. Agreed. But what they don't say is how they're juggling their wallet, phone, water bottle and keys when they're working out. Enter the GoRoll, a foam roller with built-in storage space and a carry strap. Foam rollers help release muscle tension and aid in recovery. There are plenty around. Some are solid and some are hollow. GoRoll is a hollow foam roller. With lids at the end, you can use that space to store essentials or other workout equipment. The lid has a combo look to keep your things secure. According to the GoRoll website, the storage space is waterproof. The carry strap makes it easier to travel with the GoRoll. The strap's also removable, so it won't get in the way while using the foam roller.
You can buy the GoRoll on its website or on Amazon. It's cheaper on Amazon, which also offers models to U.S. customers the GoRoll store doesn't. But the GoRoll store gives you more options on color, and you can choose to have an engraving.