We use affiliate links. If you buy something through the links on this page, we may earn a commission at no cost to you. Learn more.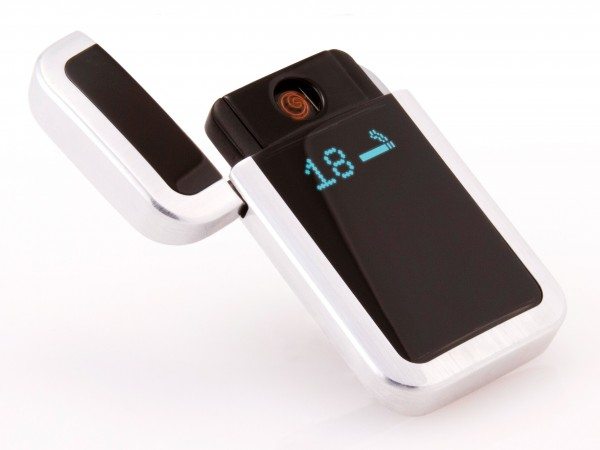 There are plenty of fitness trackers out there. There are apps to track calories and water intake. Those are meant to encourage healthy habits. Quitbit is doing the reverse. It's a smart lighter aimed at helping smokers kick the habit. The lighter, which weighs 72 grams, uses a flameless heat coil to light cigarettes. In the process, it keeps track of how many times it's been used and how much time passed since you last used it. Quitbit is powered by a rechargeable battery. A single charge is expected to last a week (or about 100 lights). The company estimates that's about normal use for someone who smokes a pack a day.
Quitbit has a companion app and works with iOS and Android devices. While you don't need a smartphone to use the Quitbit, the app has more features to help you quit smoking. A notable feature is the ability to automatically disable the lighter after reaching a daily limit. If you're worried letting someone borrow the lighter will count against your daily limit, there's no need. The developers said there's a window of about a minute where the Quitbit won't count reuse of the lighter. Even if that doesn't work, you also have the option of adjusting information in the app. The app will also show users their smoking trends and provides a community forum with other smokers trying to quit. Another feature is tracking the amount of money saved as you cut down on your smoking habit. That last part might be particularly important. At $129, Quitbit may have to work to justify its cost. You can order a Quitbit on the company's website.