We use affiliate links. If you buy something through the links on this page, we may earn a commission at no cost to you. Learn more.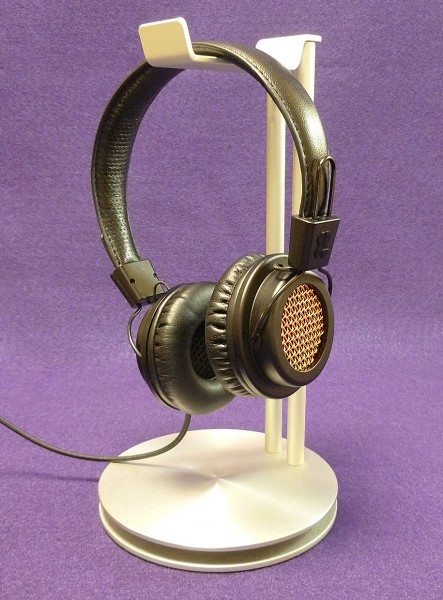 Earphones and headphones are conceived and designed in many countries such as the US, UK, Japan, Australia and China. However, with the exception of some high-end models, most are sourced and manufactured in China to help keep costs down. But what if you wanted to design and build headphones in your own country and still keep them affordable? That's what a new British company is doing: Bloc & Roc designs and hand-builds each headphone just outside of London, England.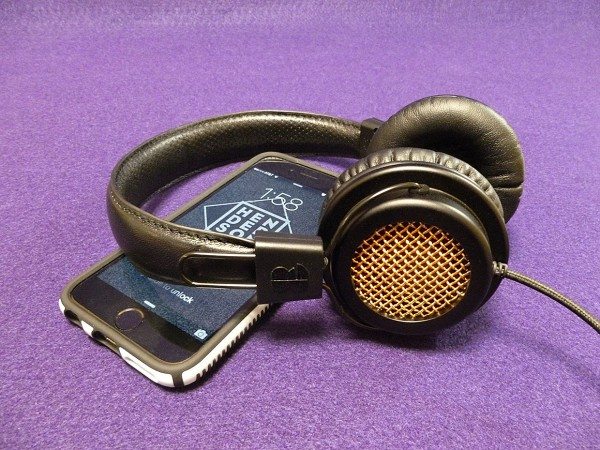 I've always been a fan of British audio products. There's just something about them that quietly says, "Class". The Brits seem to just get it when it comes to aesthetics. This British sense of design is evident, at least to us across the pond in the new line of Bloc & Roc headphones.
Bloc & Roc makes five on-ear models: the Galvanize S1, S1 Deluxe, S2, S2 Edition and S2 Deluxe. The prices range from $239 — $499 US. It's interesting that the price differences are only determined by materials and design. The materials in the most expensive S1 and S2 Deluxe are 18k rose gold or 24k gold coating with nappa leather-covered ear pads and headband vs anodized aluminum with protein/faux leather in the least expensive version. The in-between S2 Edition model reviewed here strikes a balance between gold and anodized aluminum. There is no S1 Edition version.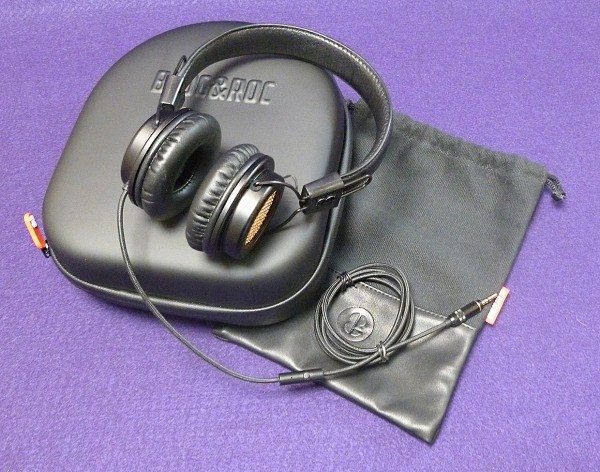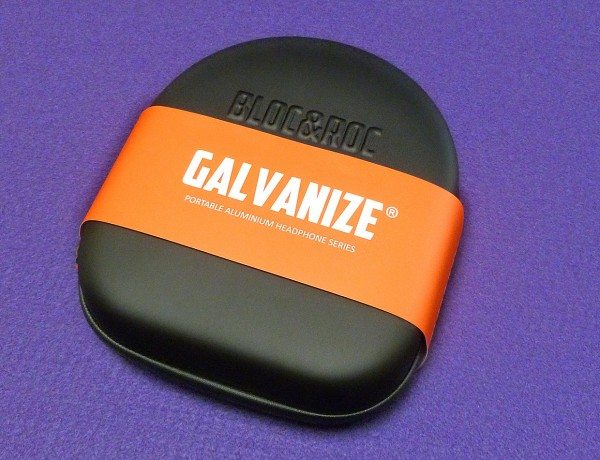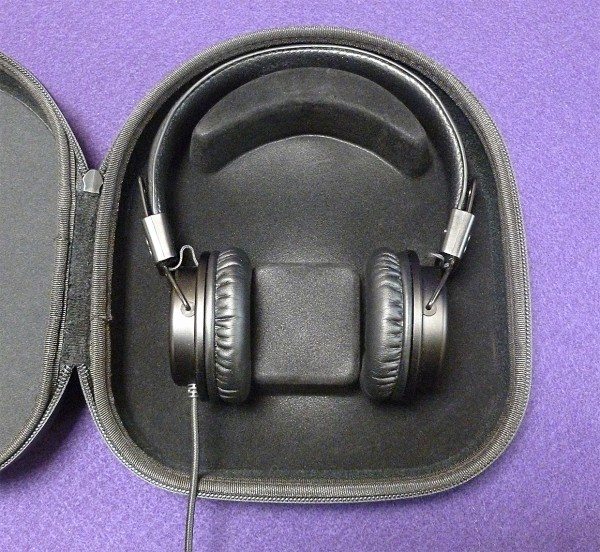 Each model comes with a soft carrying case. If any Galvanize headphone is purchased directly from Bloc & Roc, they will also include an additional hard case.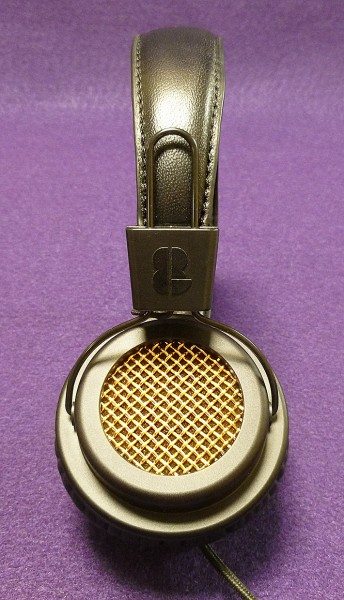 Underneath the different shells are the same components, regardless of cost. All models are made from aerospace-grade aluminum and steel. Each has a 40mm dynamic speaker driver sitting inside a hand-made anodized aluminum chamber designed by Bloc & Roc to a desired sound signature. Each model also comes with a mic and in-line one button remote whose sole purpose is to pause music to take a call. The cloth-wrapped cable is 47 inches and tangle resistant. It is not removable, unfortunately.
The main visual difference between the S1 and S2 is the S1 has a flat closed-back design giving the headphone a modern appearance. I much prefer the retro and classic look of the S2 models with their woven gold metal mesh design surrounded by a black aluminum rim. The design is slightly reminiscent of the open-backed Grado line of earphones, with its WWII ham radio vibe. That's a complement, by the way.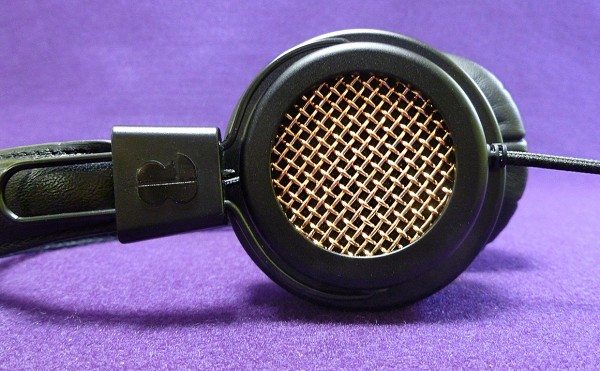 Although the S2 mesh design makes it appear to be open-backed, it's close-backed just like the S1. That's a slight disappointment because while I like the sound of the S2 and its open soundstage, I can only imagine how it would sound with an even more expanded soundstage that only an open-backed headphone can deliver.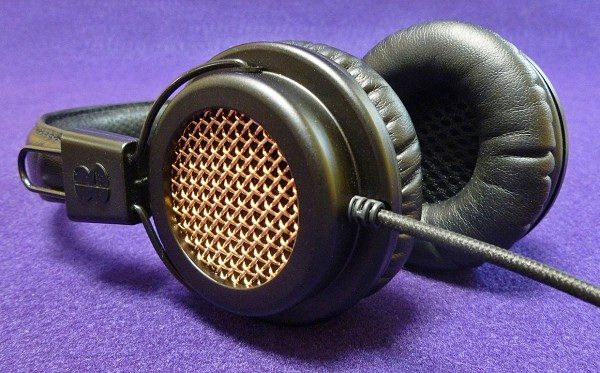 All Bloc & Roc Galvanize headphones are on-ear, making them a bit small looking. Some people prefer over-ear headphones—some prefer on-ear. There is no right or wrong choice. I like both on and over-ear but usually gravitate to on-ears because anything that surrounds my ears increases the chance of sweating (my head sweats more than most people) causing my head to itch. Weird, I know. Also, on-ears are usually lighter which usually allows for more hours of comfortable listening.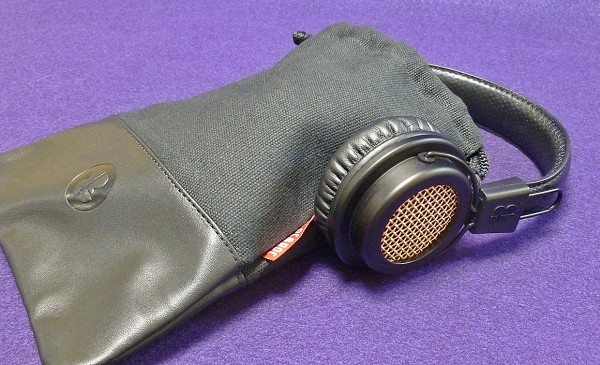 Even though the on-ear design appears small, the Galvanize headphones don't sound small. The 40mm speaker is full-sized and the sound is potent, yet effortless and friendly. This is a fancy way of saying that the headphones have a warm bass sound and are forgiving—meaning that some lower resolution files should still sound fine. I wouldn't call these headphones bass heavy by any measure, but fans of bass wouldn't be disappointed unless they prefer bass at the expense of everything else.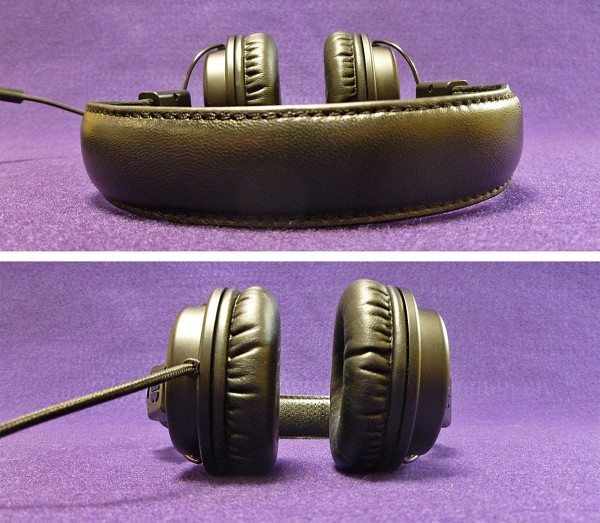 Once again, note that anything said about the audio on this reviewed S2 Edition applies to all current Bloc & Roc S1 and S2 models. The S2 headphone sounds good no matter what I play. For instance, Diana Krall's singing takes on an in-your-head quality. The clarity of her recordings can be astounding, which is why many use her recordings to test speakers and headphones. "Fly Me to the Moon" sung live by Ms. Krall features a full jazz ensemble. You can distinguish each instrument easily with the piano and electric guitar properly at the front. I'm not a huge fan of jazz, but I can appreciate the talent involved and the S2 phones help make the song a fun experience.
"Adagio for Strings" by the Royal Scottish National Orchestra, slowly builds to an emotional climax. The S2s avoid letting the strings "mush together" creating a muddy sounding piece. Instead, the S2s allow the strings to blend together yet keep their own personalities, especially in the climax.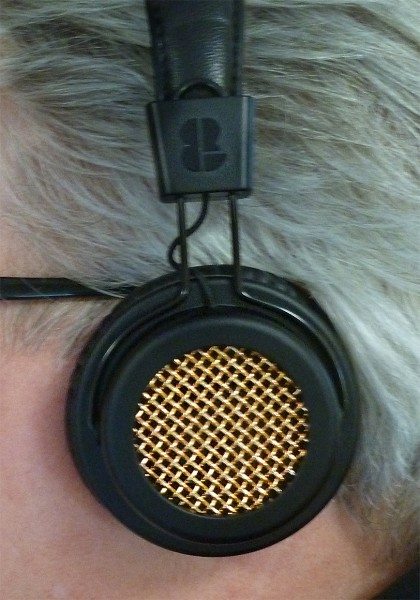 Since his untimely death, I've been listening to a lot of David Bowie. "African Night Flight" from the "Lodger" album has Bowie speed talking/singing over clanging instruments, pounding low notes from a piano and sound effects provided by Brian Eno. This fun and messy song comes together as a travel nightmare set to music. Each musician in the song demands to be heard, leaving little room for teamwork. Somehow it still works and the S2 headphones are able to let the instruments fight it out without resorting to either muddiness or distortion, especially with the volume up as this song demands.
"U Can Dance" by Bryan Ferry and DJ Hell is little more than an excuse to put a bass groove over the aging crooner's song, "You Can Dance" from his "Olympia" album. I'm not complaining. I love this remixed version. This song is good for making headphones distort at quite high volume. No distortion happened with the S2 headphones—just head pounding audio where it mattered. Nice.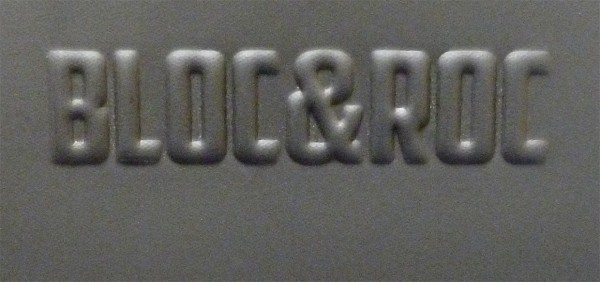 Bloc & Roc may be new to the headphone game, but they sound like they've been around for awhile. While I like their current line of S1 and S2 headphones very much, they make me even more excited to see what Bloc & Roc might come up with next.
Source: The sample for this review was provided by Bloc & Roc. Please visit www.blocandroc.com for more information.
Product Information
Price:
$239 — $499 US
Manufacturer:
Bloc & Roc
Pros:

Affordable for hand-made
Warm and forgiving sound
Bass friendly
Well-Made
Classic, yet modern design

Cons:

Still pricey
Bass heads may not appreciate more accurate bass
Limited range of models—for now