T-mobile is currently offering several outstanding deals:
Simple Choice Family Plan with 4 lines of Unlimited Talk, Text & Data for $150 per month (including 14GB of tethering per line).
Simple Choice Family Plan with 4 lines of Unlimited Talk, Text + 10GB data per line for $120 per month.
Both offers are valid for all new and existing customers with a minimum of three active lines. Available for a limited time.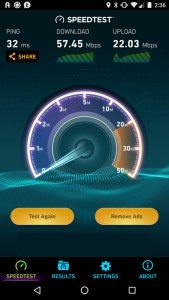 I know there are still neigh sayers out there that look down their collective noses at T-mobile and its cellular service, believing you get what you pay for. And that is fine, but I am a huge advocate of T-mobile and have converted many friends and family to the UnCarrier. We moved from Verizon several years ago and never looked back. T-mobile has gotten significantly better in the past 18 months going from good to excellent, available nearly everywhere I travel with excellent signal strength and lighting fast throughput both indoors and out.
I have enjoyed unlimited high speed data the entire time we have been with T-mobile but the rest of my family had to get by with 2.5GB each. We also had a couple of tablets on our plan as well. I did the math and with the 14GB of tethering, it was going to be a wash if we removed both tablets (tethering them when necessary) and moved everyone over to unlimited data. Overall, I love how John Legere is shaking up the mobile industry. There is little doubt T-mobile is having an impact on the mafia grip the cellular industry has on the U.S…only making it better for all of us.
Support The Gadgeteer
:
We may earn a small affiliate commission from purchases made from buying through links on our site. As an Amazon Associate I earn from qualifying purchases. Learn more.