We use affiliate links. If you buy something through the links on this page, we may earn a commission at no cost to you. Learn more.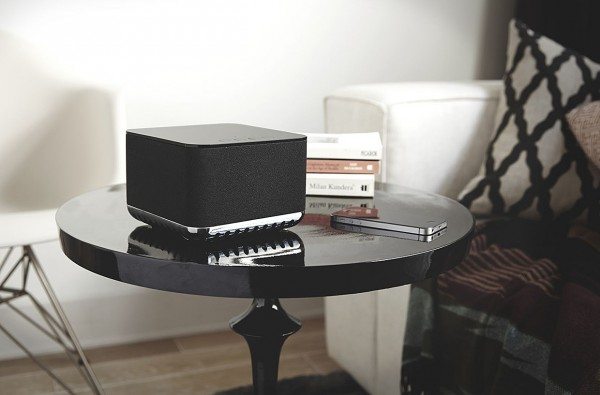 When I reviewed the Mass Fidelity Relay Bluetooth digital audio converter, I was struck how well made and solid the DAC is, as well as how it makes life easier dealing with my older stereo equipment. However, the Relay is a niche product that will not be useful to everyone. Not so with the new Mass Fidelity Core speaker. The Core is a speaker that will appeal to a much larger public—and not because it's only a speaker. It's designed to be what Mass Fidelity calls "the center of users' musical universe."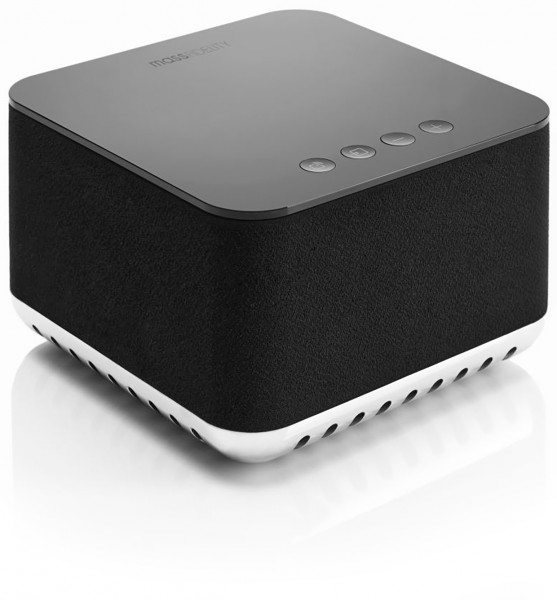 "What makes the Core truly revolutionary is the use of innovative Wave Field Synthesis technology," said Ben Webster, CEO and Co-Founder of Mass Fidelity.
The Core uses acoustic technologies to create a sound that mimics two separated Hi-Fi speakers, yet comes from a box that fits in the palm of a hand. "Wave Field Synthesis is an entirely new way of rendering audio where a sound image is produced by recreating that sound in space – similar to a hologram. This astonishing sound image can be 'viewed' from anywhere in the room. It is purer and sounds better than traditional stereo, because it does not rely on the listener's position or on 'tricking the brain' with psychoacoustics," Webster added.
The Core features a 120-watt digital amplifier which is huge for such a small box. Using the built-in wireless network, users are able to connect between two to nine units creating a multi-room system with the press of a button — no wires or Wi-Fi required. Music can be streamed at CD quality in any size home.
Employing similar techniques used in The Relay, the Core utilizes signal processing architecture to guarantee the best possible sound quality output from a smart phone or tablet. The Core's Class 1 Bluetooth receiver technology minimizes dropouts, plus AAC and aptX audio decoding bring out the best sound from any digital source. Absolutely Bass Technology (ABT) is a combination of electronics, software, and mechanical engineering producing low frequencies down to 44 Hz. Available soon will be a an optional Core subwoofer that can be wirelessly added to the Core speaker system.
The Core's minimalist design is a compact 6 in. x 6 in. x 4 in. size. A 12-hour battery life makes it easy to move from room to room. Additional features are a built-in speakerphone, gesture control and NFC for quick Bluetooth pairing.
The Mass Fidelity Core Wireless Speaker System is available now for $599 US. Visit www.massfidelity.com for more information.