We use affiliate links. If you buy something through the links on this page, we may earn a commission at no cost to you. Learn more.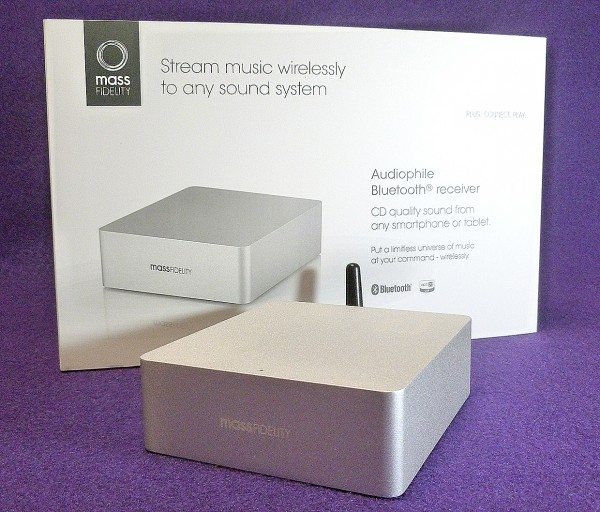 Let's talk Bluetooth—again. Bluetooth began as a convenient, but spotty and bad-sounding way to listen to music without wires. Today, Bluetooth has improved dramatically in sound quality and signal strength—although it can still occasionally have annoying drop-outs. It's almost gotten to the point that wireless—whether it's Apple's Airplay, wifi, or the ubiquitous Bluetooth is becoming a necessity. But what do you do if you have terrific home audio gear that pre-dates the wireless era? One solution is to get a wireless Bluetooth receiver. These receivers bring the home stereo (with its familiar and comfortable sound quality) into the wireless 21st century. If you love your home system but feel the need to modernize, you may want to check out the Mass Fidelity Relay Audiophile Hi-Fi Bluetooth DAC.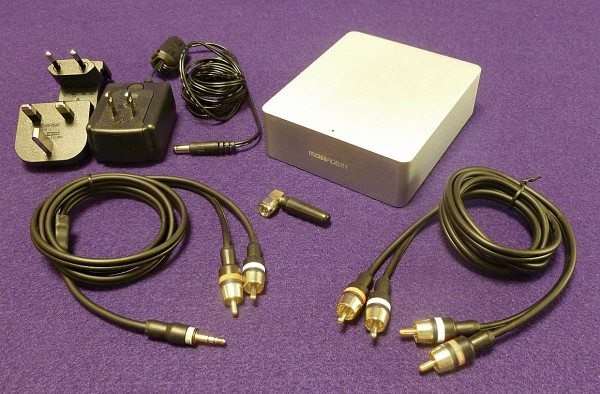 Mass Fidelity is not one of those big companies that make a wide range of products. They are what you might call a "boutique" audio company who (currently) only offer two products: the Relay reviewed here and the Core Wireless Speaker (a Core Subwoofer is coming soon). That's it. So it seems reasonable to expect that Mass Fidelity would take pride in what they do make. After using the Relay, my expectations were exceeded.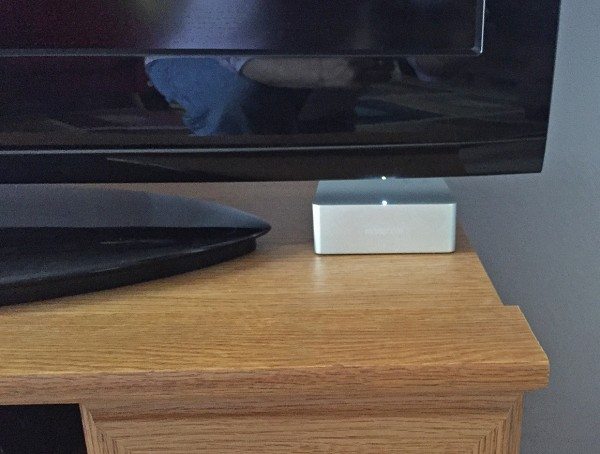 The Relay has a built-in digital audio converter (DAC). You may ask what is that and do I need one? Fair question. A DAC converts a digital signal signal into an analog signal. Your ears can't hear digital—only analog. Which means every digital device that has a headphone or speaker port has a built-in DAC. Sounds simple and it is. DACs are just chips with some electronic wizardry that let you hear your music. Some DAC chips are better than others. Your smartphone or older iPod will probably have a cheaper DAC and less powerful amp. That's okay with earbuds and headphones. Plug that same smartphone into an expensive system and all kinds of nastiness happens—anemic volume, distortion and lackluster musicality. Yuck.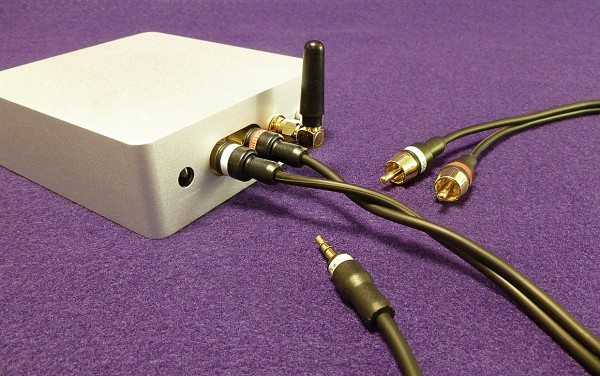 That's where Mass Fidelity's Relay comes in handy. Connect the Relay to the audio mini plug or RCA speaker inputs on a receiver or other powered speaker and you can stream whatever music you have from any Bluetooth enabled device you own; iPhone, Android, iPad, Mac, PC, whatever. The big deal comes when you realize how powerful your portable device now sounds. The Relay takes that bluetooth signal and vastly improves on it resulting in a fully engaging sound.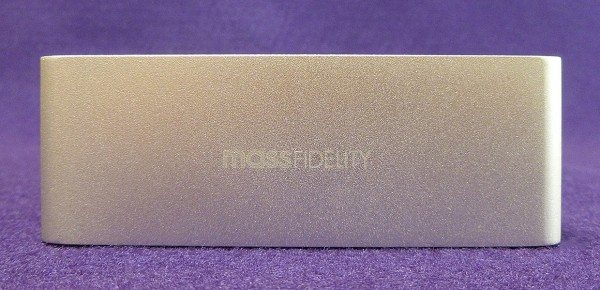 The Relay is carved from a solid block (billet) of aluminum, giving it an elegant appearance and solid feel that can't be fully appreciated until held. It's apparent that it's not a cheap piece of gear even if it is a fairly simple device with only an on/off button and three ports.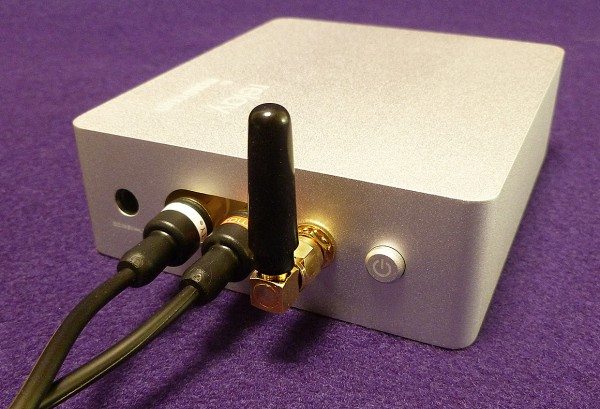 A high-gain antenna that provides a range slightly beyond Bluetooth's normal 30 ft. range screws into the rear of the Relay. I could walk around my 2,000 sq. ft. one-story house with my iPhone in my pocket and hold the signal to my living room with only occasional audio hiccups at the furthest areas from other rooms. Impressive. What wasn't impressive was trying it on my wife's older Zeppelin Air. My thinking was about how cool it would be to add Bluetooth to the Apple Airplay only speaker. The problem is her 4 year-old MacBook Pro and its ancient Bluetooth. Bad idea. There were enough dropouts to make it unlistenable. Better to stick with newer Bluetooth devices for worry-free listening.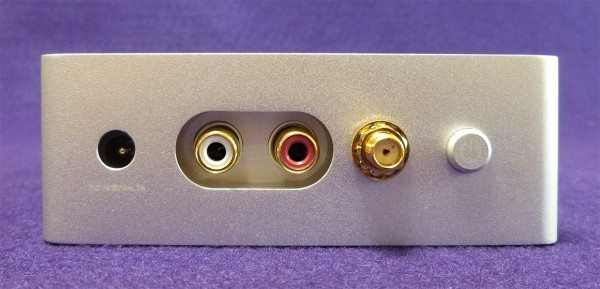 The Relay can use both analog and digital via its RCA audio output. My tests were analog only. Pairing is a simple process. Just turn on the Relay and search for it on your smart device. I'm not sure what I was doing wrong, but it took me several tries before I was successful. My iPhone 6 just couldn't see it until it did. Once connected though, all was well. Apt-X Bluetooth is supported, but Apple doesn't do Apt-X, so I'm out of luck there.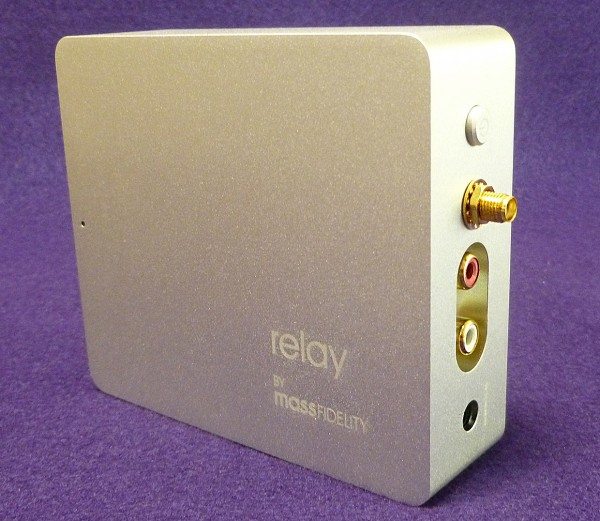 There is an automatic 30-minute cut-off when no signal is detected on the Relay. This can be a pain if you're an active person that's always coming and going. A multi-step process can override this option if desired.
Included in the box is the necessary wiring: RCA to RCA and RCA to mini plug. The cables are high quality—not the generic kind packed inside most other boxes. It's one more indication that Mass Fidelity wants to go a bit further than the competition with accessories.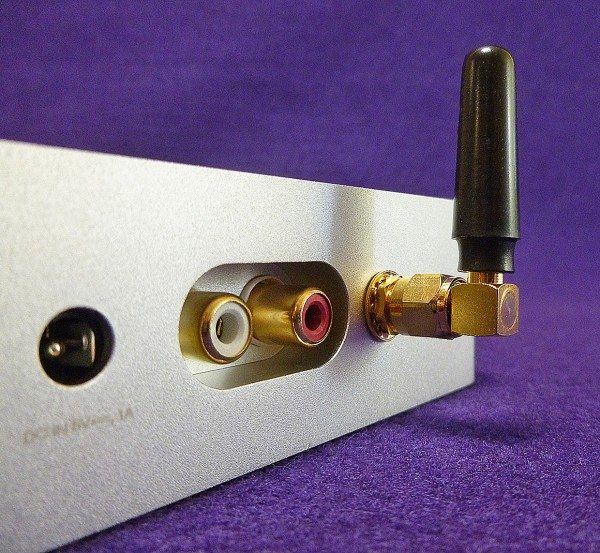 The Relay's DAC is a Burr-Brown 5102. All you need to know is that Burr-Brown DACs are found in more expensive audio gear and when listening to my older system through the Relay, it's obvious where the money went. Music coming from my iPhone sounds as if it was coming from a wired CD player. It didn't seem to matter what genre of music I listened to. With the exception of extremely lower resolution files, my music sounded full and engaging—just what I'd expect from my CD player. In fact, you can easily forget that you're listening to Bluetooth at all. Isn't that what it's all about?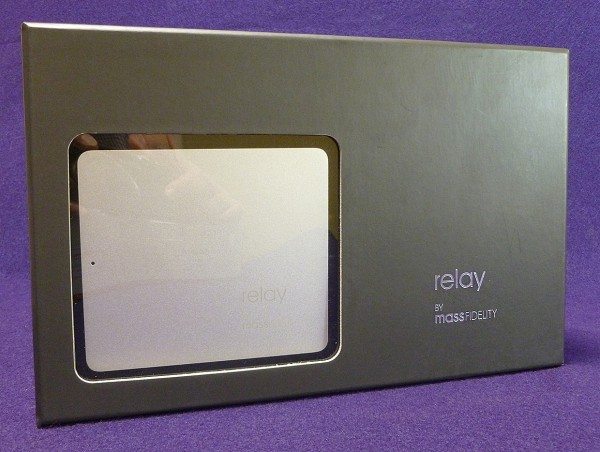 Mass Fidelity obviously feels the need to impress with their products. The time and effort they've invested in the Relay is apparent right out of the box. As cool as the Relay Hi-Fi Bluetooth DAC is though, I can't help but feel that the marketability of such devices will become less relevant over time as older equipment is replaced by newer, wireless-ready components. But until then, the Relay is an elegant solution to a current problem. Just by allowing anyone to enjoy their digital music wirelessly with older, but still good stereo equipment makes the Relay an important addition to any system.
Source: The sample for this review was provided by Mass Fidelity. Please visit www.massfidelity.com for more information.
Product Information
Price:
$249 US
Manufacturer:
Mass Fidelity
Requirements:
Pros:

Perfect wireless upgrade for older audio equipment
Improves audio quality from portable devices
Impeccably built
Simple to setup and use

Cons:

Older Bluetooth devices with weaker antenna may not work as well
Possible pairing issues when setting up