We use affiliate links. If you buy something through the links on this page, we may earn a commission at no cost to you. Learn more.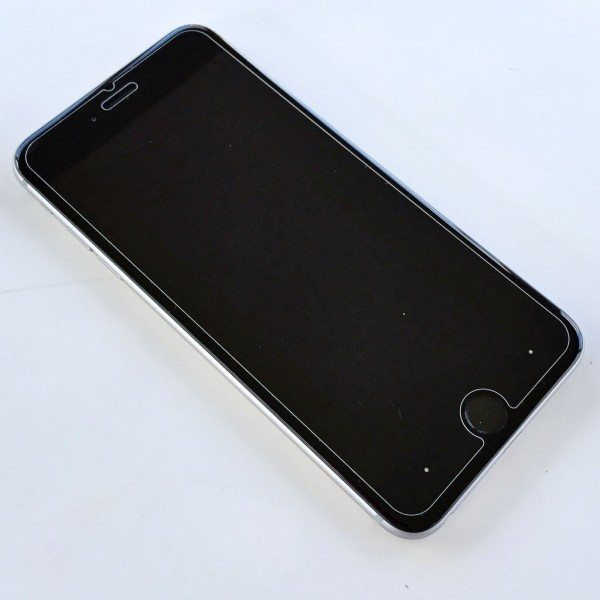 What if you could add not only a layer of protection to your iPhone, but also a set of invisible buttons to help you use your iPhone more efficiently.  That's what Boxwave promises with their ClearTouch SmartButtons screen protector.  Made from tempered glass, it boasts two invisible "buttons" at the bottom of the iPhone's face (actually off the touchscreen display area).  What manner of sorcery is this? you may ask.  More importantly, how well does it work?  Let's find out!  Gadget on!
All images in this review have been enabled with clickable enlargeability.
Background
I'd been a big proponent of screen protectors on all of my handheld devices for years, until my wife convinced me that my iPhone 4s didn't need it.  Indeed, my 4s's screen appeared to be so hard and scratch resistant that after reviewing the Sir Lancelot's Armor Holy Grail Glass Screen Protector a while back and having been fairly unhappy with the way it decreased the phone's touchscreen sensitivity, I swore off screen protectors for a while.  That is, until I got my iPhone 6 Plus.  Everything seemed to be just fine until a gouge and some very fine scratches appeared on its face on day.  My friend's iPhone 6 and 6 Plus had scratches on the face as well.  My theory is that Apple has either switched to a cheaper material that is less scratch-resistant, or perhaps the new display design with curved edges requires a less scratch-resistant material.  Either way, I'd never had a single scratch on my iPhone 3gs or 4s but had several in the first few months of owning a 6 Plus. So when Julie offered the opportunity to try out the Boxwave ClearTouch SmartButton tempered glass screen protector, the timing was perfect for me—and I was really curious about how well those alleged SmartButtons would work.
Technical Specs
Tempered glass with 9H hardness rating
Anti-fingerprint oleophobic coating
Polished, machined edges
Invisible "Return" and "Confirm" buttons
Options
The Boxwave ClearTouch SmartButtons is available for:
iPhone 6
iPhone 6s
iPhone 6 Plus
iPhone 6s Plus
Packaging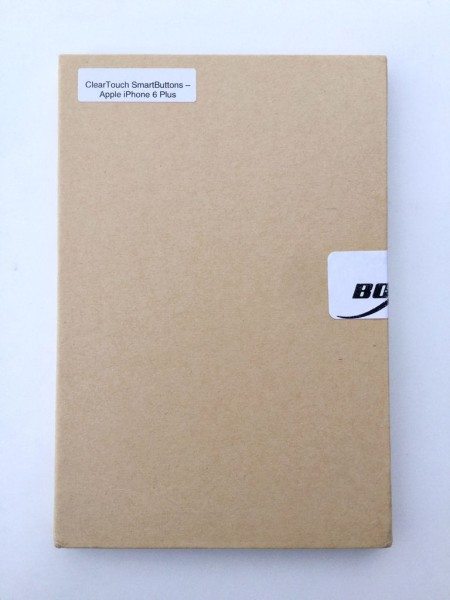 The ClearTouch SmartButtons arrived in a very simple package with no logos on the outside, just a "Boxwave" decal keeping it closed.  I wondered if this was perhaps a reviewer's sample packaging and not the retail packaging.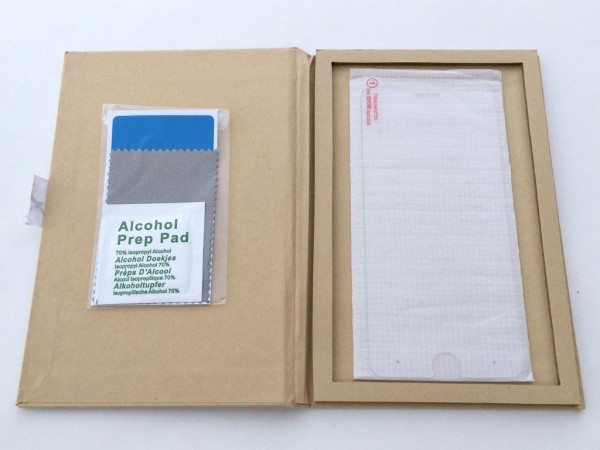 The package is a book-type recyclable cardboard type of box that folds open to reveal the meager contents: a small packet with a screen cleaner and alcohol prep pad (left in image above) and the ClearTouch Smartbuttons itself in a protective sleeve (right in image above).
First Impressions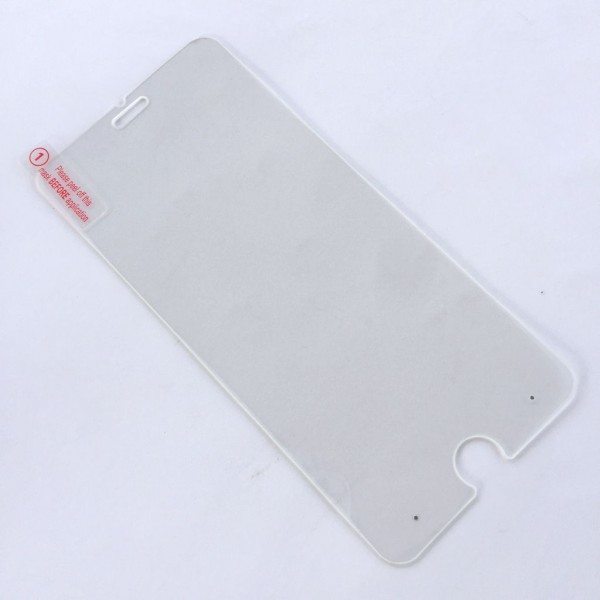 My first impression of the ClearTouch SmartButtons was that it looked very simple and very slick—exactly what I had been expecting.  It essentially appeared to be a fairly standard tempered glass style screen protector, with cutouts for the phone speaker and home button.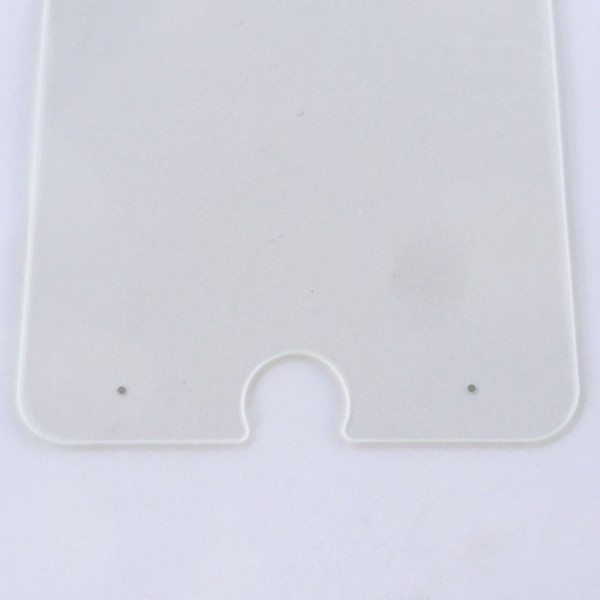 However, one feature that I noticed that was different from any other screen protector I'd ever seen or used was two tiny silver dots near the bottom, one on either side of the home button cutout (visible in the photo above).  Hmmm.  Interesting.

The image above shows alleged placement of the actual SmartButtons (image taken from Boxwave site).  I use the term "alleged" not because I don't believe they are there, but because there appear to be no visible signs that they are actually there.  Magic!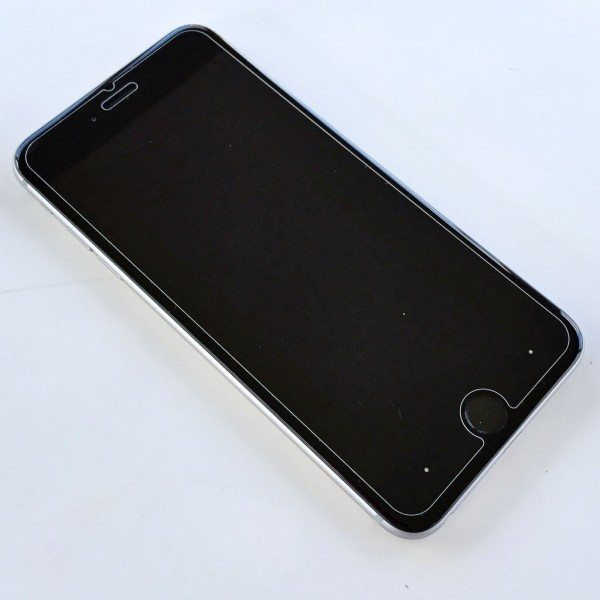 Installation of the ClearTouch Smartbuttons was literally the easiest installation of a screen protector—tempered glass or otherwise—that I have ever experienced.  Although there were no instructions included with the product (and I was unable to find any online), I had installed enough previous screen protectors to have a rough idea of what needed to be done.  I opened the small plastic bag included in the package and removed the tiny microfiber cleaning cloth and alcohol wipe.  I used the cleaning cloth to remove all of the visible fingerprint smudges and dust particles, then finished it off with a quick alcohol swab, being careful to avoid the sensitive areas.  Next, I carefully visually aligned the ClearTouch Smartbuttons over the face of my iPhone 6 Plus, and gently laid it in place.  What happened next was actually pretty neat to watch.  The ClearTouch Smartbuttons adhered itself right to my iPhone's screen—by itself, without me having to push on it.  After just a few seconds, it was done.  There were just a few small air pockets and when I saw them, based on past experience with other screen protectors, I thought to myself, "Great.  Now I'll have to 'work' these air bubbles toward the edges for the next 20 minutes!"  But when I gently pressed on them, the bubbles disappeared immediately.  The result was a fully installed ClearTouch Smartbuttons screen protector in total of about 3 minutes, including the pre-cleaning steps.  It was crystal clear, with virtually no air bubbles or imperfections.  Fanastic.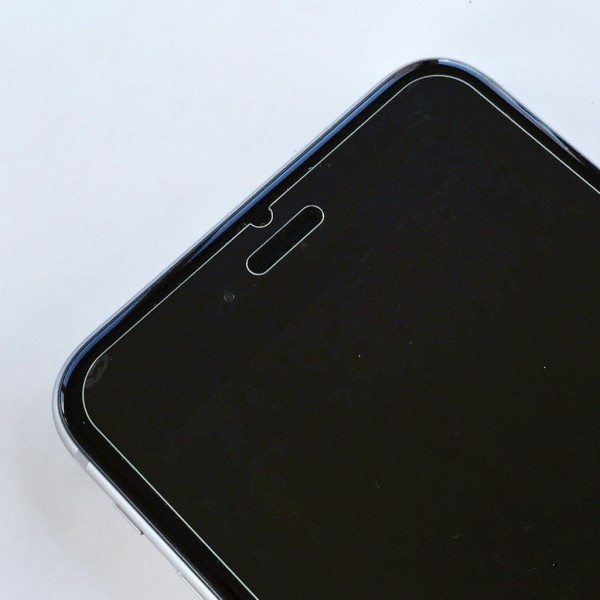 Above is a closeup photo of the top half of the ClearTouch Smartbuttons showing the oval cutout for the phone speaker and the small semicircular notch above it.    Additionally, in the upper left corner, you can just barely see the one and only spot that did not fully adhere to the iPhone's screen.  This little spot was present on the screen protector before I even installed it, so I don't think it was a problem with my phone's screen, but an imperfection in the ClearTouch Smartbuttons itself.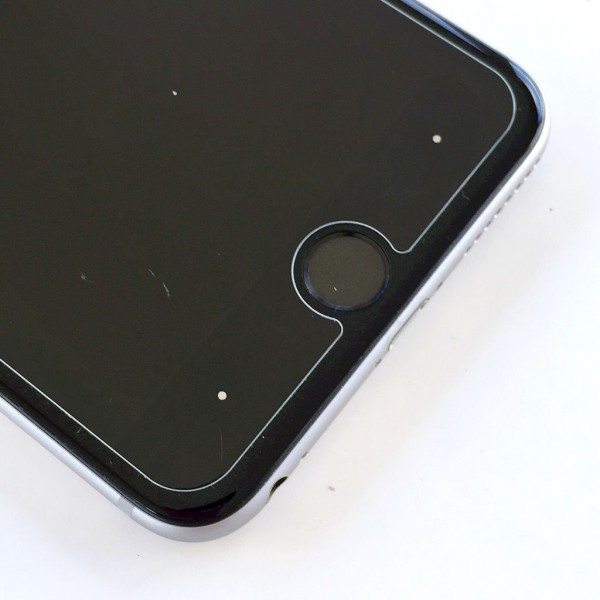 In the photo above is a closeup of the bottom half of the ClearTouch Smartbuttons.  Also visible is the circular cutout for access to the home button as well as the tiny twin silver dots that indicate the touch positions of the actual Smartbuttons themselves.  I'm not sure if these are necessary from a design standpoint, but aesthetically they seem to detract a bit from the iPhone's face.
Additionally, in each of the closeups above, you can see that the ClearTouch Smartbuttons screen protector does not come all the way to the edges of the iPhone's screen.  I suspect that this is owing to the iPhone 6 and 6 Plus's rounded screen edges, which I would expect make it difficult to design a flat tempered glass screen protector that conforms to curved edges.  But still, I wish it would have come all the way to the edges to give that fuller measure of protection.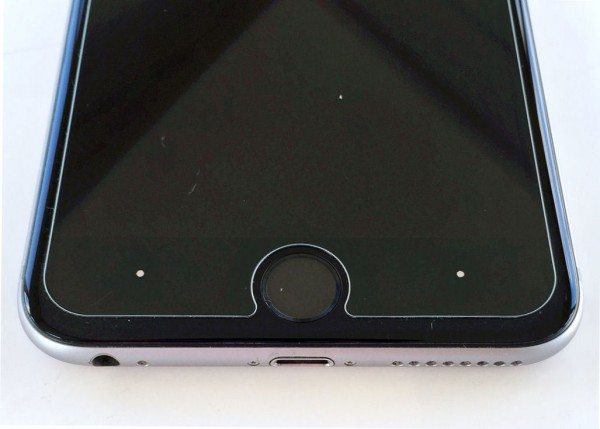 The question that I expect you are really wondering about: How well does the ClearTouch Smartbuttons—especially the actual Smartbuttons feature itself—actually perform?  The answer is: Sort of.  First off, the Smartbuttons do actually work, and they feel a bit magical.  Touching either of the tiny silver dots down in the lower region of the iPhone's screen on either side of the home button (as depicted in the photo above), was actually like touching the "Back" or "Confirm" buttons.  The purpose of these is to prevent the user fro having to reach all the way to the top of the screen and therefore to enable more true "on hand" operation, which is especially useful with an iPhone 6 Plus's larger screen.  But here's the catch—they only worked well on certain apps, mainly native iOS apps such as Safari, Contacts, and so forth that have "Back" or "Confirm" buttons in those standard upper left and upper right corner areas.  Third-party apps that might have buttons in similar locations but not quite in the exact same spots didn't work as well.  Additionally, I found that the ClearTouch Smartbuttons had what I would call dead zones where the touchscreen should have worked, but did not work at all.  These were mostly along the outside long edges of the screen protector.  This became so frustrating after two weeks of using it that I had to remove it.  Bummer.
Conclusion
The Boxwave ClearTouch Smartbuttons is a tempered glass screen protector that is very simple and quick to install.  Its functionality is generally similar to many other "hard" screen protectors for smartphones.  Additionally, its unique Smarbuttons feature actually provides an additional set of virtual "buttons" at the bottom of the iPhone's screen, which can be used in place of the "Back" and "Confirm"  buttons on many iOS native apps and some third-party apps as well.  However, I found a few issues with this screen protector.  While the virtual Smartbuttons feature does work, it seemed to work sporadically.  Also, there were dead zones along the edges of the screen protector that prevented full use of the touch screen, which was very frustrating.  In the end, while I appreciate the innovative new features afforded by the ClearTouch Smartbuttons, I think Boxwave may have a little ways to go in fleshing out the performance of this product.
Updates 04/11/16
As I mentioned in the review, I was not happy with the Boxwave ClearTouch SmartButtons due to the loss of sensitivity to areas of my iPhone's touch screen which was frustrating. I ultimately removed it from my phone.
Source: The product sample for this review was provided by Boxwave. For more information, please visit their site or Amazon to order.
Product Information
Price:
$29.95
Manufacturer:
Boxwave
Retailer:
Amazon
Requirements:

Available for iPhone 6, 6s, 6 Plus or 6s Plus only

Pros:

Quickest, easiest screen protector installation I've EVER done
Crystal clear with no air bubbles
Protects screen from scratches and possibly even impacts
No special apps needed to access functionality

Cons:

Smartbuttons worked sporadically
Dead spots on screen
Does not cover all the way to the edge of the iPhone's screen
No installation instructions included