We use affiliate links. If you buy something through the links on this page, we may earn a commission at no cost to you. Learn more.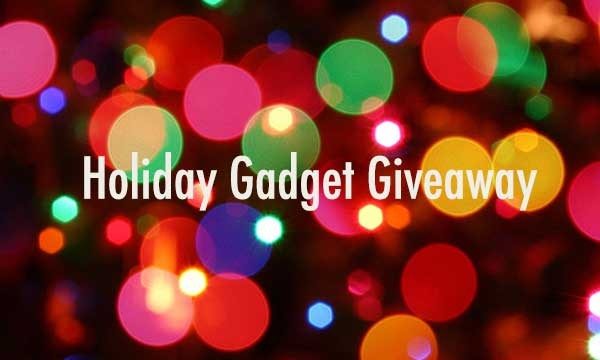 To celebrate the holidays, we invite you to participate in the Gadgeteer's 2015 Holiday gadget giveaway! One very lucky person will win a huge prize pack of 15 different prizes. So click through to read the details on each of the prizes and then submit your entry for a chance to win them!
Prizes:
1 person will win a prize pack consisting of 1 of each of the 15 products shown below:

Urbanears: Plattan ADV
Updated version of original Plattan, filled with new and innovative features for high quality listening enjoyment
Custom engineered 40mm neodymium speaker drivers with optimally shaped thin PEN membranes (19um) and lightweight voice coils (78mg) for maximum performance across the entire audio spectrum
Excellent dynamics between the high and low frequencies creates a balanced, open and clear sound that improves the music listening experience weather you live for the emphatic beats in heavy metal or sail to the sounds of smooth jazz
3D hinge technology automatically adjusts to the user's ears and head for a soft and comfortable fit
Interchangeable cable to choose which side, left or right, you want the cable to hang from
Snap-off fabric washable headband keeps headphones box-fresh
Additional features include ZoundPlug to share music with a friend directly from your headphones, 3.5mm stereo plug, remote & mic and collapsible structure for easy storing
Product video: https://www.youtube.com/watch?v=F4AMRnWqkoo
Price:  $60
Website: www.urbanears.com

Ballistic: Jewel Series
Slim, sleek, pocketable design offers minimalistic protection fused with fashionable appeal
Titled the gem of protection, Jewel is lightweight yet durable, fitting perfectly in your pocket
Protects in style, available in a clear finish (other color options for alternative phone models)
Engineered with Ballistic's renowned Ballistic Corners® to safeguard the most dangerous point of impact for shattered screens
Provides over 6 feet of high impact drop protection
Features raised lips and corners to provide protection from surface shock and scratches
Price: $19.99
Website: www.goballisticcase.com

Penclic: Penclic Bluetooth Mouse (B2)
Lightweight, Bluetooth mouse functions like a pen for quick, precise movement
Bluetooth capability frees up coveted USB ports
Penclic Mouse looks, feels and acts like a pen, placing superior navigation at your fingertips, allowing for laser-focused precision, thus leading to better results and quicker movements
Penclic Mouse's  ergonomics create a relaxed working position,  enhancing user experience and allowing forearm to relax on work surface.  Sleek, Scandinavian design counteracts static tensions in arms, shoulders and neck, reducing Repetitive Strain Injury (RSI) associated with typical mouse products
Features 5 buttons, scroll wheel and laser sensor which operates on almost any surface without pad or tablet; intended for right-handed users
Rechargeable battery lasts 2 months before additional charging is needed.
Wireless range up to 16 feet; compatible with Mac and PC products
Price: $89.95
Website: www.penclic.se

Satechi: Apple Watch Mount
Safely and securely allows users to access Apple Watch anytime, anywhere
Easily mounts Apple Watch on steering wheels, bicycle or motorcycle handlebars, treadmills and more, giving them hands-free access to the device while on the go
Access the Apple Watch features while remaining hands-free and keeping eyes on the task at hand
Control music, activate Siri, answer calls, read messages and monitor your workout via your favorite fitness app on their Apple Watch
When mounted on a steering wheel, the Apple Watch Mount allows users to bring CarPlay into their fingertips without obstructing their view of the road
Conveniently rotates 360 degrees, allowing for endless access and viewing angles
Made of a sleek, black TPU material, ensuring a secure grip that always stays in place regardless of where it is mounted
Available in two Apple Watch sizes, 38mm or 42mm
Price: $14.99
Website: www.satechi.net
A-Audio: Elite HD Earphones
Make a statement with in-ear headphones with a distinctive chrome-plated, bevel-edged design
Black and chrome earphones bring together dramatic aesthetics with high-tech components for great sound
High definition, noise-isolating earphones incorporate a dynamic audio system
24k gold plated headphone jack contact allows for optimum signal transfer
Built-in mic and remote makes it simple to toggle between listening to music and taking phone calls
Comes with travel case
Price: $99
Website: A-Audio.com

Witti: Dotti
App-controlled 8-bit pixel light that displays important smartphone notifications (phone call, SMS, Facebook, Whatsapp, etc)
DOTTI displays your favorite icon, showcases space invader animation, functions as a clock, and will display a corresponding app icons like Facebook, Twitter and WhatsApp as you receive alerts
Simply connect Dotti to your smart phone with the latest Bluetooth Smart BLE technology with a single tap
Built-in rechargeable battery with LED display (720 hours on standby or 5 hours of continuous display)
Download the free Dotti app for iOS 7 (or above) and Android 4.3) (or above)
Price: $69.99
Website: www.wittidesign.com/dotti

Elgato: Eve Room for Apple HomeKit
Monitors indoor air quality, temperature, and humidity through sophisticated sensor that analyze volatile organic compounds (VOC)
Eve Room goes beyond CO₂ by analyzing substances that directly affect your well-being (like alcohols and chemicals, molds, paints, smoke, and more)
Review and monitor air quality with beautiful graphs by day, month or year
The cordless monitor is powered by long-lasting, replaceable batteries so you never have to deal with cords
Eve Room connects directly to your iOS device using Bluetooth Smart technology, without requiring a hub, gateway or bridge
Eve takes advantage of Apple's HomeKit technology, offering unparalleled ease-of-use, advanced security, and tight integration with Siri
Download the free Eve app view all data collected by Eve and control all accessories featuring HomeKit technology
Price: $79.95
Website: www.elgato.com

Electrohome: Retro Alarm Clock
Circular, vintage design alarm clock dresses any room or nightstand and useful features upgrades user wake up experience
Twin LED lights brighten as a user's wakeup time approaches, ideal for those sensitive to loud sounds or who have trouble waking up
Wave hand over the Retro Alarm Clock to activate the motion sensor which turns on its integrated lightbulbs and can also be used to activate the snooze button
Stores up to 20 AM/FM stations to quickly tune into favorite stations
Useful features include four display dimming options, calendar and indoor temperature display, an easily programmable dual alarm with weekend cancelation, the option to wake to buzzer or radio, and convenient sleep and nap timers
Integrated SelfSet technology allows users to set up Daylight Savings Time, which conveniently adjusts each spring and fall
Built-in backup battery ensures the alarm will function even through a power outage
WakeUp technology keeps alarm settings active, ensuring users will sleep soundly without missing a beat
See my review of the Electrohome Retro Alarm Clock.
Price: $34.99
Website: www.electrohome.com

Xventure Cabana: Bluetooth Speaker/Flashlight with Powerbank
Mountable, rugged Bluetooth speaker doubles as flashlight and powerbank
Take your music on your while doubling as a headlight for dark rides
Charge mobile devices including mobile phones, tablets, PCs and multimedia devices with built-in 2600 mAh powerbank
Mountable onto bike's handlebar; with universal fit and adjustable diameter
Up to 28 hours of playback time and 33 ft. Bluetooth range
Weighs only 6.5 oz., and measures 6 in. x 1.5 in. x 1.5 in.
Price: $34.99
Website: http://www.bicosurf.com.au/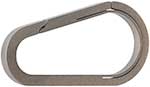 Bico KeyKlipz
Titanium carabiner style keyholder
Modern design for the traditional keyring
Lots of styles
Winner can choose the style in brushed finish
See my review of the Bico KeyKlipz
Price:$39 – $48
Website: http://www.bicosurf.com.au/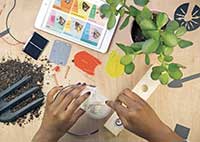 Technology Will Save Us Thirsty Plant Kit
Build a solar-powered moisture sensor to keep your plants happy
DIY kit for kids or adults
Doesn't require any special tools
Batteries are not required
Price:$32
Website: https://www.techwillsaveus.com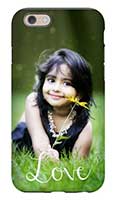 Put a Case on me
Design your own custom case for iPhone, iPad and Galaxy devices
Using their case design tool the user can design a completely custom case
The options are endless
Winner will receive one free case
Price:$29.99
Website: http://www.putacaseon.me/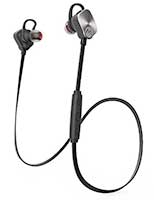 Mpow Magneto Wearable Bluetooth 4.1 Wireless Sports Headphones
Magnetic Control allows you to play/pause the music on your device or answer/end phone calls by attaching and separating the earbuds
Latest Bluetooth 4.1 technology for fast and easy and fast pairing
Noise Cancellation
Hands-free phone conversation
Price:$34.99
Website: Amazon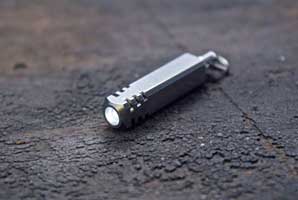 TEC Accessories Pixel Flashlight
Tiny EDC flashlight for your pocket or keychain
Durable stainless steel construction
Super bright LED rated at 25 lumens
Water resistant o-ring seal
Square body design prevents roll
Price:$36
Website: http://www.tecaccessories.com/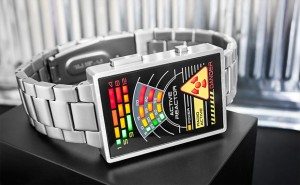 Toykoflash watch
Cool wrist watches for unique people with many colorful styles to choose from
Contest winner gets their choice of any watch from their collection
Price: $109 – $199
Website: www.tokyoflash.com
How to enter (please read carefully – any missed steps and your entry will be disqualified):
1. Between now and 12/03/2015 midnight EST leave a comment on this page telling me your favorite gadget of 2015. Why you like it and a link to where you can buy it. For example:
"My favorite gadget was the Neato Botvac robotic vacuum because now I don't have to sweep the floors anymore! http://www.amazon.com/Neato-Botvac-80-Robot-Vacuum/dp/B00J08ITFG/?tag=thegadg0e-20"
Get a 2nd bonus entry by tweeting:
Win a giant prize pack of 15 gadgets from @thegadgeteer http://wp.me/p3LRkH-NpW
Get a 3rd bonus entry by linking to The Gadgeteer's main page on Facebook.
Make sure you come back to this page and leave a 2nd and 3rd comment with a link to your tweet and / or Facebook post. To get the links for Twitter and Facebook, just click the timestamp of your post and it will give you the page with that post so you can grab the link.
2. At some point on 12/04/2015, I'll pick 1 random winner using random.org. The winner will be contacted by email and will have 48 hrs to claim their prizes. If I do not receive an answer to my emails in that time period, I'll do other random.org drawings till the prizes are gone.
Rules:
1. Only one entry per person (warning: I check IP addresses).
2. Gadgeteer writers and family members may not enter this contest.
3. the-gadgeteer.com is not responsible for any lost packages or incorrect shipping addresses.
4. the-gadgeteer.com is not responsible for the winner not accepting their prize offer within 48hrs. The winner will be posted on this contest page, in the contest page  comment section and will be emailed. Check your spam folder.
5. Winner must have a US shipping address.
Update:
Congrats to the winner comment #62 Tyneisha. Also thank you to everyone who entered and the sponsors.
THE CONTEST IS NOW CLOSED