We use affiliate links. If you buy something through the links on this page, we may earn a commission at no cost to you. Learn more.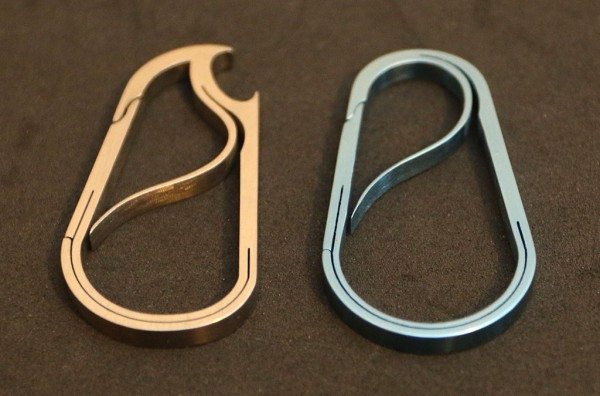 The split keyring has been around for many years. If you're like me, you probably have a dozen of them around your house. Although keyrings do their intended job of keeping keys organized, using one can be frustrating. Broken fingernails and pinched finger tips are not uncommon. The Bico KeyKlipz is cross between a keyring and a carabiner that is much easier and finger friendly. But is it worth the price? Let's find out.
Note: Images can be clicked to view a larger size.
Bico KeyKlipz come in several different styles and shapes, but I was sent the traditional carabiner shaped KeyKlipz. One with a built in bottle cap lifter and one without. KeyKlipz are made of Grade 5 (6AL 4V) Titanium with four different finish styles. I was sent a blue anodized tear drop shaped carabiner and a brushed finished carabiner with the built in bottle opener.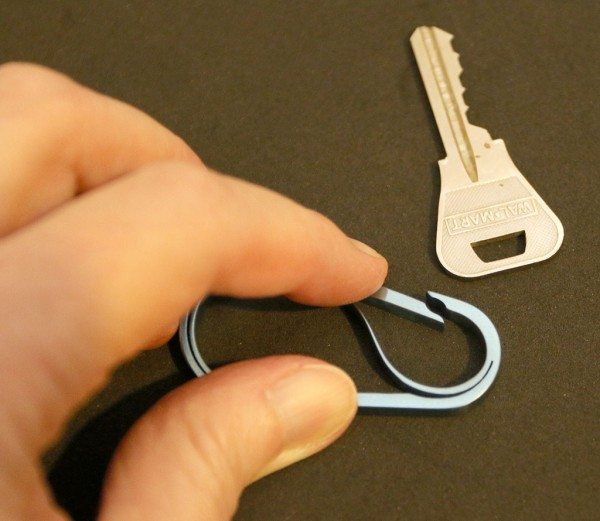 The KeyKlipz have been individually cut from a sheet of solid Grade 5 (6AL 4V) Titanium using precision Electrical Discharge Wirecutting (EDW) technology. The resulting keyring has a unique design with just one piece. The way the it's been cut and the elasticity of Titanium make this keyring very easy to use. The gate on the side of the ring opens with slight pressure of your finger.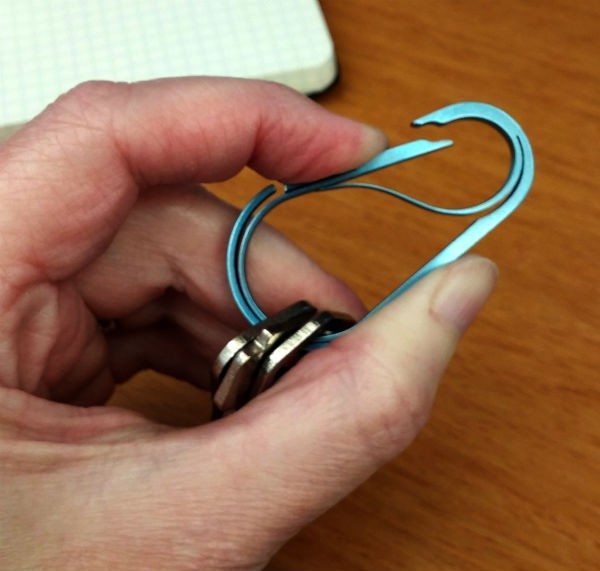 Just be careful that you don't pinch the pad of your finger in the bottom "hinge".

After opening the gate, you can slide a key into the ring.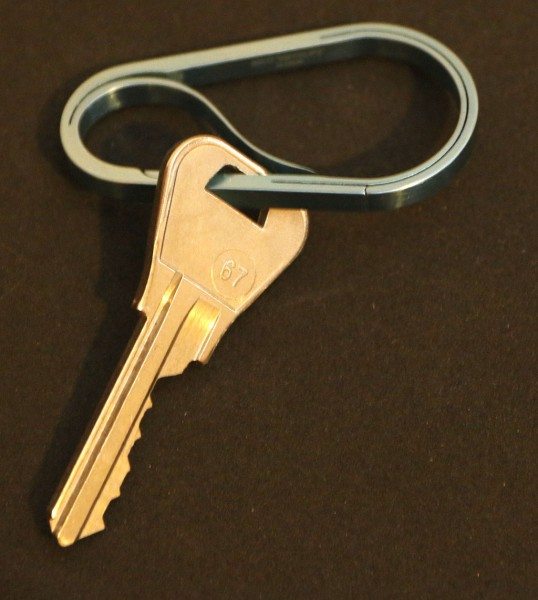 Then the key slides into the bottom section of KeyKlipz.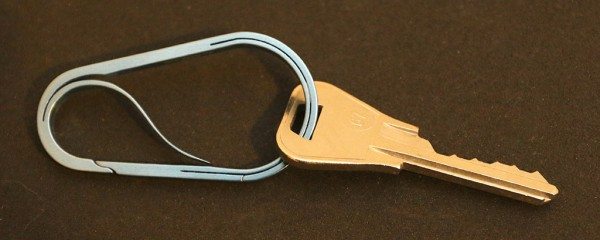 To remote the key you can just lift the inside gate, open the outside gate and side off the key. Keep in mind is that some keys with smaller holes might have problems swinging freely on the KeyKlipz.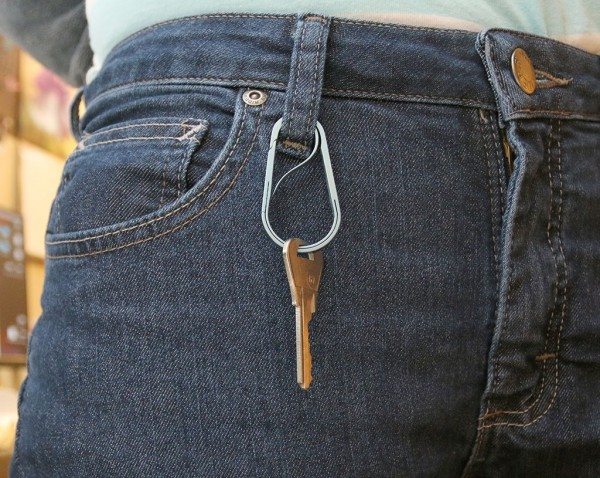 The Bico KeyKlipz is easy to clip on your belt loop or gear bag.
The only downside to a Bico KeyKlipz is the price. The blue one shown in the review will set you back $48 and the bottle cap lifter version also shown above is priced at $45. Granted, those prices include free shipping, but that doesn't make the price any easier to swallow. I understand that Titanium isn't free and neither is the machinery needed to make them. I just can't see paying almost $50 for a keyring even it is a really cool one.
Bico KeyKlipz are uniquely designed keyrings that are much easier to use and more functional that traditional split keyrings. They look cool and are fun to use as long as you don't pinch your finger. You'll have to be the one to decide if the look and ease of use are worth the price.
Source: The sample for this review was provided by Bico. Please visit their site for more info.

Product Information
Price:
$39 - $48
Manufacturer:
Bico
Pros:

Interesting design
Easy to add and remove keys
Can clip to pants, bags

Cons:

Expensive
Can pinch fingers