We use affiliate links. If you buy something through the links on this page, we may earn a commission at no cost to you. Learn more.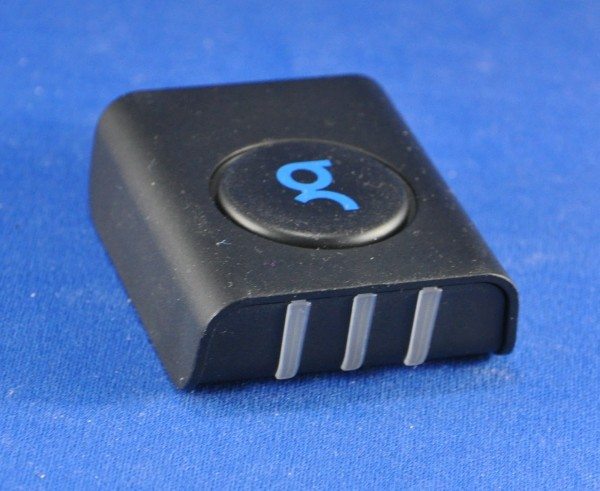 We've all had it happen – that shiny new gadget of yesteryear (or yestermonth, in many cases!) suddenly can't use the all new and shiny cutting edge things that all your friends are raving about. How can I play my music from across the room since my stereo doesn't have Bluetooth?

Note: Photos may be tapped or clicked for a larger image.
The first item on the docket is a riff on an old favorite – the Bluetooth dongle. But, it's not for the device being used *for* content management, it's for the other end of that chain, your old-style speakers, headphones, or sound systems. I have three cars, two of which have AUX jacks, and none of which have Bluetooth. The prime drivers of those vehicles each have an least one device with content that can be connected via Bluetooth, but upgrading the car stereo is not something I want to do. Enter the Grace Digital 3play Bluetooth Audio Receiver. This little box plugs into the AUX on your old boom box, stereo system, or car audio system, and allows up to three different devices to pair with it and play through those systems. You just have to charge it and pair it, then plug in a regular AUX cable (included), and you're off to the races.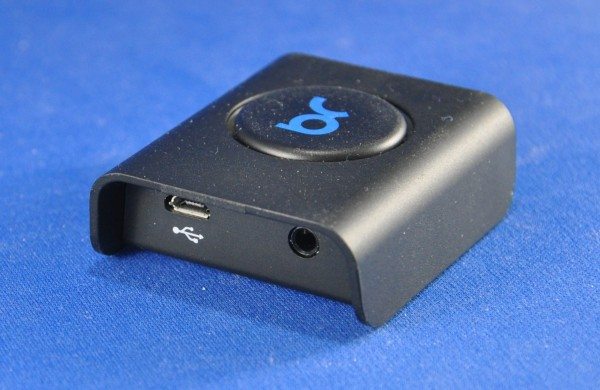 The unit itself is a rectangle slightly less than 2″ x slightly more than 2″ (there are curves and overhangs involved). One narrow edge (under the underhang has a microUSB charging port input and a 1/8″ stereo AUX output. On the top is a large, quarter-dollar-sized button with an LED ring hidden underneath. One press, and the light starts pulsing blue, and a device called "3playJambadoo" shows up in your device list, ready to pair. On the edge away from the power-in charging port and the audio-out AUX port, there are three more LEDs. These show which devices are paired. You can have three different ones paired, but only one can play through the 3play at once. Whichever LED is lit will show which device is the active source.
While it's irritating to have to plug it in if you're using it on a stationary system, it's nice to have with portable systems. This means that every set of headphones, speakers, and earbuds you own are now wireless. Pop the cable end into the 3play, stick that in your pocket, and go about your business encased in music or sound from any of your devices, while those devices sit on their chargers.
While you can connect three different devices to the 3play, only one (the last one powered up) will actually play through. This may be a little irritating, since things like a phone call may disrupt your party jams that are playing through your iPad. I'd like to be able to lock in one of the devices as "The One True Source." This would prevent this type interruption, but it's simple enough to unpair your phone when you're having a party, just a hassle. I can't wait for DWIM technology to come along! (Do What I Mean)
Source: The sample for this review was provided by Grace Digital. Please visit their site for more info and Amazon to order one.

Product Information
Price:
$99.99
Manufacturer:
Grace Digital
Retailer:
Amazon
Requirements:

A Bluetooth source and an output device with AUX input

Pros:

Allows you to have Bluetooth on older non-Bluetooth output devices.
Can connect three different sources to any device.
Works by battery or with power

Cons:

Only connects one device at a time
Needs to be charged
No control or lock on which device plays