We use affiliate links. If you buy something through the links on this page, we may earn a commission at no cost to you. Learn more.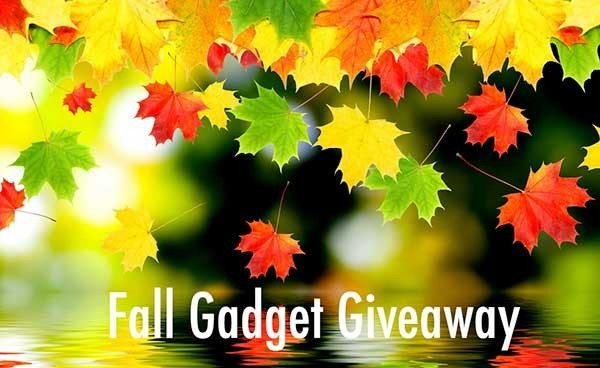 To celebrate Fall, we present the Gadgeteer's 2015 Fall gadget giveaway! One lucky person will win a huge prize pack of 12 prizes. So click through to read the details on the prizes and to submit your entry for a chance to win them!
Prizes:
1 person will win a prize pack consisting of 1 of each of the 12 products shown below: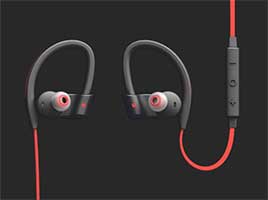 Jabra Sport Pace Wireless Earbuds
Wireless sports earbuds with premium sound, secure fit and integrated training app to enhance any sport.
Perfect secure fit
Rain and sweat resistant
Premium stereo sound
Reflective cord makes you more visible when running at night
Rapid charging
Integrated training app
Available in Red, Yellow and Blue
Price: $99.99
Website: jabra.com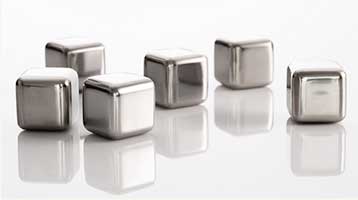 Booze Joulies
Booze Joulies are stainless steel shells that contain a proprietary blend of food-grade liquids that freeze below the freezing point of water, making them literally colder than ice.
Cools your favorite beverage without watering it down
Ready to use after a few hours in the freezer
Reusable
6 joulies included in a set
Price: $24.95
Website: www.joulies.com

House of Marley: Chant™ Sport
House of Marley's first eco-conscious water-resistant Bluetooth ® speaker 
Engineered to float, the cylindrical speaker features a 4.5 watt 360° sound chamber for big and bold sound
Rated IPX7 for the ultimate water protection up to 1m
Shaped liked a water bottle to easily fit a water bottle cage or average cup holder
Made of recycled blended bio-plastic, silicone and recyclable aluminum housings for the eco-conscious consumer
Bluetooth 4.0 for wireless playback with A2DP Mono Audio
Built-in microphone transforms speaker to hands-free speakerphone
Rechargeable lithium-ion battery provides up to 8 hours of wireless play time
Includes carabineer clip for portability
Available in

Midnight
Price: $119.99
Website: www.thehouseofmarley.com

Kinivo: URBN
Perfectly giftable Bluetooth headphones that block out the clammer of the city so you can enjoy your music in style
Focused on style, comfort and value
Affordable price and small size makes it easy to give the gift of music this holiday
Designed for wireless stereo listening and hands-free calls while on-the-go
Features Bluetooth 4.0 with NFC for easy one touch paring
Premium 40mm drivers deliver full range of high definition sound
Adjustable headband with plush protein leather ear pads for fatigue free listening
Designed for ultra-portability with a foldable band and carrying case
Playback/ hands-free calling controls and audio jack for unpowered wired use.
Up to 18 hours of battery life
Price: $99
Website: www.Kinivo.com

Big Idea Design: Ti Classic Pen
Solid Titanium click pen
The most refill friendly titanium click pen ever made
Made from TA2 Titanium
3 Anti-slip finger grooves
Titanium pocket clip (keeps the pen in place & from rolling off your desk)
Every pen comes with a high quality felt pen sleeve
Price: $89.00
Website:  www.bigidesign.com

Blue Line Innovations: PowerCost Monitor with Wi-Fi Bridge and Sensor
Wireless, portable, real-time energy reporting device for the home and small business
Enables personal real time electricity data to be fed to smartphone and web applications for anytime/anywhere access
Learn how and where you are using electricity in the home to make informed decisions to reduce usage and cost
Track your current and historical electricity usage
PC and Mac compatible with wireless configuration
Advanced data analytics, appliance level energy data, energy budgets and alert engines
Works with popular energy-saving iPhone apps including: PlotWatt, PeoplePower, myFreeMonitor and Bidgely
Price: $179.00
Website: www.BlueLineInnovations.com

Lemur Monitors: BlueDriver
Turn your smart device into a professional-grade auto diagnostics tool
Allows users to wirelessly diagnose and monitor their vehicles performance
Read and clear diagnostic trouble codes without having to spend money at the mechanic
Download the free BlueDriver app and plug in the BlueDriver – it's that easy!
Generate vehicle specific information such as code definition, possible causes and repair recommendations
Check for whether or not your vehicle is ready for local emissions test
BlueDriver is the first line of defense for today's mechanic
Affordable diagnostic tool for that fits in your pocket
Works with all makes and models (sold in U.S. and Canada) that are 1996 or newer
Pairs via Bluetooth with Apple devices (running iOS 7.0+) and Android devices (running Android 4.0+)
Price: $99.95
Website: www.lemurmonitors.com

Audiofly: AF33
Award-winning earphone captures the detail in music and performs flawlessly
Custom voiced 9mm dynamic driver delivers detailed sound reproduction across the entire sonic spectrum. Available in Piano Black, Snare White, Kingswood Blue or Coral color options
Clear-Talk Microphone located on the cable allows users to answer phone calls and change or pause songs
Conveniently packaged with three sets of noise isolating silicon ear tips and stylish storage cases. AF56 & 78 come with additional foam ear tips
AF45, 56 and 78 designed with proprietary Audioflex braided cable made with a CORDURA fabric outer sheath for outstanding durability
Price: $22
Website: www.audiofly.com

BRAVEN: BRV-1
Compact, water resistant Bluetooth speaker blasts your jams with backup battery bank for your phone
BRAVEN gives outdoor enthusiasts 12 hours of music for any outdoor adventure, no matter how wet and wild
IPX7 Water-resistant ratedspeaker is also shock absorbent, ultra-lightweight and compact
Palm-sized speaker delivers high fidelity sound with 6w of power and speakerphone function for hands-free calls
Battery power bank (1400mAh) means you can charge your phone from anywhere
Price: $99.99
Website: www.braven.com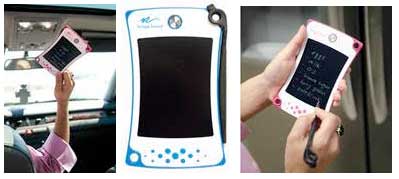 Boogie Board Jot 4.5
Ultra-portable eWriter is the perfect assistant for the on-the-go mom weighing less than 2 ounces
Easily jot down notes, like messages for the family, a shopping list for the store or the to-do list for the day ahead
4.4 inch scratch-resistant plastic LCD screen provides a natural and authentic writing surface that replicates the experience of writing on paper
Small form factor fits easily inside your car, pocket, purse or bag
Doubles as an activity for your kids when you aren't using it so they can draw or play a game like tic-tac-toe with a friend
One-press erase button conveniently clears the screen
Available in Red, Pink, Blue and Gray
Price: $14.99
Website: http://www.myboogieboard.com/na/products/boogie-board-jot-4.html

Vinli
Small device turns any car into a smart car with apps for safety, entertainment, engine diagnostics and more
Easy installation: Insert into the car's data port and Vinli will activate in seconds
Services: From routine maintenance notifications to roadside assistance, Vinli Services include:
eCall: Send automatic text or voice notifications when involved in a collision
My Service Shop: Keeps track of maintenance milestones so you don't miss your next check up
Roadside Assistance: From flat tires to directions when you're lost Vinli ensures you get help quickly
4G LTE Wi-Fi: Backed by T-Mobile, stream movies for the kids or turn any seat into a mobile office with average speeds of 30 MB up/down
Apps: Vinli's open-sourced platform allows developers to create new apps that improve the driving experience. Apps include:
Dash: Tracks driving to provide personalized analytics for safety, savings, and social integration
Beagle: Monitor whether your teen is speeding and create custom location zone alerts
Lock and Key: Know where your car is in real-time. With the press of a button notify authorities if your car has been stolen
Accessibility: Works on any car model manufactured after 1996 or diesel cars with an accessible OBD II port.
Price: $149.99
Website: http://www.vin.li/

eyeSight Technologies: singlecue
singlecue connects and controls entertainment media and smart home devices using simple touch-free gestures
Eliminating the need for multiple remotes, apps and wires, singlecue consolidates the control of home devices into a single, easy-to-use interface
Using hand tracking and gesture recognition technology, singlecue translates motions into wireless commands that control TVs, cable boxes, smart home thermostats and more
Select items with the flick of a finger, turn on the device by closing and opening the palm, and mute the system by placing a finger to the lips, in a "shush" motion
When paired with the singlecue repeater, singlecue can control devices inside cabinets or in adjacent rooms
Through the singlecue iOS and Android app, device setup is quick and easy while still allowing for a high level of customization, including turning on the television, cable box and stereo simultaneously
Supported devices include: TV, cable box, DVD player, Apple TV, Nest thermostat and more
Price Range: $199
Website: http://www.singlecue.com/
How to enter (please read carefully – any missed steps and your entry will be disqualified):
1. Between now and 10/21/2015 midnight EST leave a comment on this page telling me what type of reviews you love to read and what types of reviews you hate to read. For example:
"I love journal and notebook reviews, but I hate iPhone case reviews"  Feel free to be as detailed as you like. I will use this info to help make the site better for everyone.
Get a 2nd bonus entry by tweeting:
Win a giant prize pack of 12 gadgets from @thegadgeteer http://wp.me/p3LRkH-MIh
Make sure you come back to this page and leave a 2nd comment with a link to your tweet.
2. At some point on 10/22/2015, I'll pick 1 random winner using random.org. The winner will be contacted by email and will have 48 hrs to claim their prizes. If I do not receive an answer to my emails in that time period, I'll do other random.org drawings till the prizes are gone.
Rules:
1. Only one entry per person (warning: I check IP addresses).
2. Gadgeteer writers and family members may not enter this contest.
3. the-gadgeteer.com is not responsible for any lost packages or incorrect shipping addresses.
4. the-gadgeteer.com is not responsible for the winner not accepting their prize offer within 48hrs. The winner will be posted on this contest page, in the contest page  comment section and will be emailed. Check your spam folder.
5. Winner must have a US shipping address.
Update 10/22/15:
The winner of this contest is comment #20 from Michael M. Congrats to Michael and thank you to everyone who entered and especially the sponsors who provided the prizes.
THIS CONTEST IS NOW CLOSED.